Canon Has Now Made Over 150 Million RF and EF Lenses
Canon has announced that the company has eclipsed the mark of 150 million EF and RF lenses manufactured as of January 2021. The 150 millionth lens was an RF 70-200mm f/2.8 L IS USM zoom.
The company began producing interchangeable EF lenses for the EOS-series autofocus cameras in 1987 at the Utsunomiya Plant in Japan. As the years passed, Canon expanded production to four total manufacturing centers, with an additional factory in southern Japan, one in Taiwan, and another in Malaysia.
Canon surpassed the 10-million unit mark in 1995, the 50-million mark in 2009, and 100-million in 2014. This 150-million lens mark is touted as a world record by the company, and the rate at which Canon has been producing lenses doesn't appear to have slowed down as the years have passed. The company says that if all the RF and EF lenses Canon has manufactured thus far were laid end to end, they would stretch for 7,736 mils, which is nearly the length of Earth's diameter.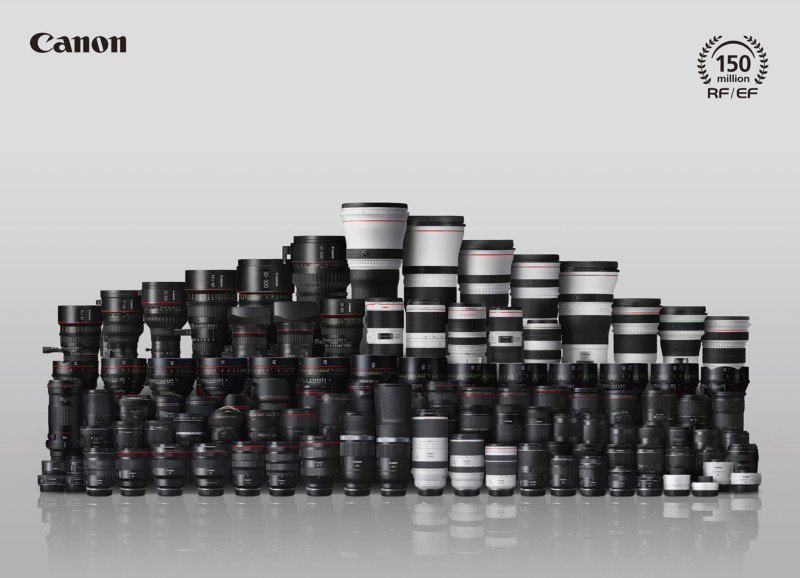 Through that time, Canon touts that it has been the company to produce a number of "world's first" technologies in its lenses. For example, in 1987 the 300mm f/2.8 L USM was the first to use an ultrasonic motor. In 1995, the 75-300mm f/4-5.6 IS USM was the first to integrate the image stabilizer (IS) technology. The 100mm f/2.8L Macro IS USM was the first to use Hybrid IS, which compensates for both angle camera shake and shift camera shake, in 2009. The company claims the 11-24mm f/4L USM in 2015 was the first to offer an 11mm minimum focal length, and in 2018 Canon was the first to release a standard zoom lens capable of delivering f/2 across the entire zoom range with the RF 28-70mm F2 L.
While Sony has had a strong grip on full-frame interchangeable lens cameras over the last few years, Canon maintains its hold on number one in all interchangeable lens cameras and has held that position for the last 17 years.
Canon recently celebrated surpassing 100 million EOS-series cameras in September of 2019.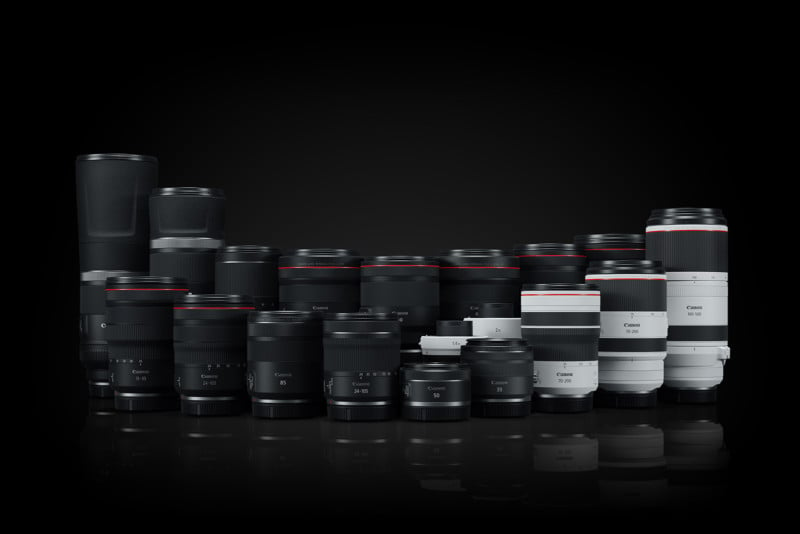 The company did not share the specifics of the number of lenses produced for its mirrorless mount, so it is unclear how much of a dent its new direction, launched in 2018, has affected its production.
(via The Digital Picture)