10 of the Best Studio Management Apps for Photographers
Whether you're a new photographer or a seasoned veteran in your field, keeping track of things in your photography business from emails to schedules, clients and payments can be very overbearing. The more you and your business grow, the more help you need; reminders, sticky notes just don't cut it.

Everyone in the business needs to get that platform that can convert things digitally and then let the platform handle tasks and responsibilities on its end. Wouldn't it be great to have that tool that can make your workflow smoother, saving you a lot of time so you can spend more time on creativity?
The good thing is, there are such tools to help you in your photography business. Here are what I think are the best studio management software in the trade to help you with your photography business.
1. 17Hats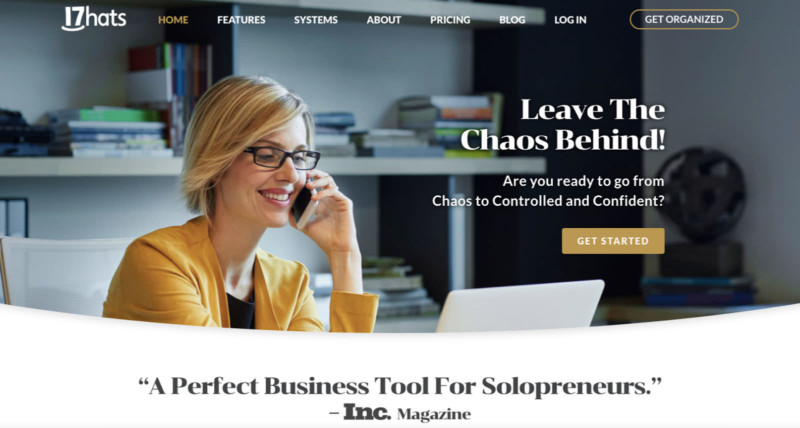 17Hats is a well-rounded app that was made for creative people who don't have a lot of knowledge in running a business. They claim that users of their services spend, on average, only 10 minutes to get all their business done for the day.
There won't be a need to check on your transactions individually as the software can sync with your preferred email platform like Gmail, Yahoo, Hotmail, etc. This allows it to check all your transactions as it categorizes them into the right project file for your clients.
Improve your client transactions with its Customer Management System. With this, you can segregate your connections into different categories: Prospects, Clients, and other groups as you see fit. You can also design personalized templates for quotes, emails, receipts, or contracts.
2. Dubsado
Dubsado is a hub for all kinds of business activities, a place where you can easily keep track of everything that's going on with your business.
Dubsado allows you to enclose lead forms so as to easily gather information about prospects as well as keeping up-to-date with all the entries with lead funnels, keeping in touch with them at the proper time.
With its great management abilities, you can remain in the loop with all your bookings so you can know what's going and when things are happening for each client. To truly enjoy the tool, you can set workflows by working on automation on your emails, contracts, invoices, and many more. You can even integrate your calendar!
You can make quotes to allow clients to choose from the services that you offer. They can simply sign the contract digitally and pay the invoice in that one form. To gather feedback on how you can improve your services, questionnaires can be sent to prospects and clients before or after they sign the contract.
With Dubsado, you can rest assured that you will receive proper payment in any currency, as well as receiving extra tips! If you're running a subscription-based business, you can setup up returning invoices as well as allow clients auto-deductions
3. Honeybook
With HoneyBook, you can make a digital office that allows you to bring in partners and clients, making it easier to maintain communication, appointments, update documents and keep them filed in one place per project.
As a cloud-based customer relationship management solution, HoneyBook is specifically made for small businesses. It functions to manage inquiries, invoices, bookings, contract signing, payments, etc.
HoneyBook allows you to view, track, and manage different stages of each project. Your users can keep contracts, receipts, and other documents in one app. It also gives your users permission to reply to clients with digital appointments and reminders with notifications and personalized templates. Moreover, automated payment follow-ups can be directly sent and you can set task notifications per project.
4. Iris
As per the Iris website, this CRM describes its services as "everything you need and nothing you don't". Among the myriad of features this tool offers, it boasts of an online booking with a payment system that works with Paypal and Square. They then automatically send out payment and deposit requests. It also features a scouting function that veers you to new places when having a shoot in the field.
Iris' lead generation function will scout your Instagram and Facebook accounts, besides your email-based contacts. Receipts, query forms, and contracts are all customizable. This way, you can add your own brand's features to maintain that professional image.
5. Pixifi
Started by Tim Hussey in 2007, Pixifi is a well-packed system that's very flexible and can be accessed anywhere from any device. Pixifi allows your clients to schedule appointments. They can then choose any type of service they want to engage in, they can even select which team member they want to work with.
Payments are made easier as your clients and customers can directly pay through the booking system on your page. You can even sync it with your Google calendar, giving you the ability to mark your free slots and the time spent on work for a better, smoother experience.
With Pixifi's multiple templates to choose from, you can create unique contracts that your clients can sign digitally in less than no time. With its easy-to-use system, you can send invoices, follow your expenses thoroughly, and monitor tax with ease.
6. ShootQ
"Designed by photographers for photographers", ShootQ is a brilliant tool to help you shape your business. It also offers top-of-the-line client service through live phone support as well as email support. ShootQ can also be used by other creatives like event planners, DJs, videographers, and many more.
You can create new templates and questionnaires to gather beneficial information from leads and clients alike. You can even customize as well as automate email templates to save you the effort of crafting each email. ShootQ gives you the benefit of filtering your contacts, allowing you to focus on stronger sales leads. You can keep track of all your transactions, giving you access to all bookings, order histories, important dates, by organizing and filtering tasks. You can create custom workflows that you can reuse at your liberty so you can finish important tasks first and set aside the less imperative ones.
With ShootQ, you can gather smart reports, making managing your data, studying your bookings, sales, and referrals easier.
7. Shootzilla
Created and designed by photographer Esther de Boer, who had in mind a CRM that offered a more personal way of dealing with her clients, Shootzilla offers a traditional, user-friendly approach to CRM for photographers who wish to expand their business. The direct, straightforward system includes workflow templates that can be tailored to your photography projects, this includes portraits, weddings, and more. All these offers by simply switching between your prospects and existing clients.
You can also tailor-fit your email templates, adding your business's personal touch. Additionally, Shootzilla will notify you to email assigned tasks that need attending to. It then lets you launch that email directly from your dashboard. Shopzilla's calendar synchronizes with Google and Apple calendars. Unfortunately, as they're still a growing business, Shootzilla currently does not an invoicing function.
8. Sprout Studio
Sprout Studio brings together studio management software with digital galleries, wall portrait and mural sales tools, design patenting, auditing, and many more great offers.
For Sprout to gather all your inquiries and organize information, you can install contact sheets to your site. With this, you can also organize tabs on each client, to identify each step of the project are they in. Sprout Studio's awesome automation tool gives you leave to conduct and automate your system and client transactions.
Generate orders or receipts, settle billing or delivery details, taxes, payment dates, and more. Make paying easy as your customers can pay with a credit card through Paypal, Authorize.net, Authorize.net, and Stripe. If you want to go old school, sending a check via mail can be arranged.
9. Studio Ninja
Studio Ninja claims to be "the world's most user-friendly business management software". Made by a User Experience specialist and a wedding photographer, Studio Ninja helps you manage time so you have efficiency and organization, bringing in more income, all while it gives you more time to focus on the creative process.
Enclose contacts forms on your site so you can conveniently gather information from leads and prospects, all while organizing their details in an easy-to-navigate system. With its amazing management system, you can send clients quotations, receipts, questionnaires, as well as have them digitally sign contracts. It also helps in keeping notes and tracking emails and past paid for services.
10. Tave
Tave was designed specifically for photographers, however, it has features that can be utilized by other creative businesses.
Tave is customizable and user friendly. You can add your brand's logo, themes, and fonts, to your pages. You can even utilize a subdomain to get extra personalized pages for the benefit of your audience. Tave is easily accessible anywhere and anytime as it is one web app that works well on any device.
You can also maintain communication with your clients as Tave tracks your emails, quotations, agreements, and invoices. You can also make and give out questionnaires that are automatically updated on your database. You have the liberty of personalizing messages to clients to remind them of projects and billing. You can then track the results of each project as Tave generates charts so you can observe and analyze your business's progress. Feel free to utilize profit centers to track income flows and conversion rates.
Wrapping Things Up…
These days, anyone with a photography business needs studio management software. With the difficulties of organizing one's efforts into the creative process and the technical aspect of the trade, you need a tool that helps you manage your contracts, location searching, client schedules, and other mundane things.
Studio management software is what lifts the burden of marketing and management from the shoulders of photographers as it arranges the business side of things for you. To quote Tim Zimberoff, "Taking pictures is effortless. The business of taking pictures is NOT."
It is important to bear in mind that an important phase in starting your studio is investing in a user-friendly studio CRM. Moreover, don't waste time setting up your studio management system too late in the life of your business. Get started soon and all the best!
---
About the author: Jenn Pereira is an experienced writer and digital marketing specialist. The opinions expressed in this article are solely those of the author. Pereira loves photography and web design. She aims to motivate and help others to learn and grow in their field of work. Currently working as a Marketing Head of Removal.AI, a fast-growing company that offers complete photo editing. The team also had developed an AI technology to automatically remove backgrounds from images and a basic photo editor to create stunning visuals and graphics.
---
Image credits: Header photo by Carlos Alcazar