Loupedeck and Adobe Team Up on Bespoke Photoshop Plugin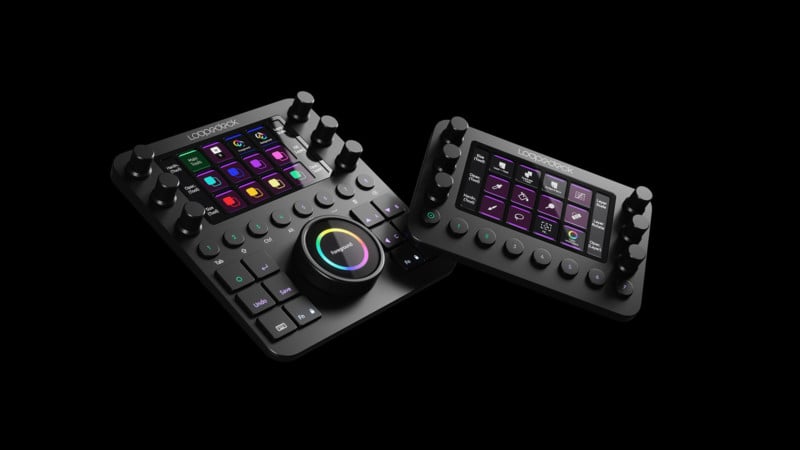 Part of Adobe's big Photoshop update today was the announcement of a new "plugin experience," including a bespoke Plugin Marketplace and special Plugin Launchpad. And one of the first photography companies to take advantage of the new experience is editing console maker Loupedeck.
In an announcement that went live exactly 5 minutes after the Photoshop news, Loupedeck unveiled a collaboration with Adobe on a new plugin for Photoshop. The plugin is one of the very first to be built on Adobe's Unified Extensibility Platform (UXP), which the company integrated into Photoshop this morning. As such, it's already available to download and install through the Plugin Marketplace in the Creative Cloud Desktop app.
As for what it actually does, the free plugin will add several features and improvements for Loupedeck CT and Loupedeck Live owners, including:
Improved overall performance in both Photoshop and Camera Raw
The ability to add adjustment layers and control their corresponding parameters with dials and/or wheel
The ability to reset functionality for individual adjustment parameters
Intuitive control over Font settings
The ability to quickly scroll through and view history panel with dial and/or wheel
Increased control over Curves, including the ability to adjust color channel curves separately and control curve points
Smoother control over Brush settings and Zoom In/Out functions
Streamline workflow by combining Photoshop actions into macros within the Loupedeck software
Full control over Layer Properties
Ability to control Quick Actions (e.g. select object, remove background) introduced in Photoshop in 2020
"We collaborated with Adobe to develop the new plugin and to ensure Loupedeck users could easily integrate and maximize their creative potential with the new features offered by Photoshop the moment they are available," explains Mikko Kesti, Founder and CEO of Loupedeck.
"Our new plugin for Photoshop incorporates the software's new features into both the Loupedeck CT and just-launched Loupedeck Live, giving creators the power to further customize their Photoshop experience."
If your'e already a Loupedeck CT owner, you can download the new plugin from the Plugin Marketplace in the CC Desktop app by clicking here. If not, you can learn more about the editing console or pick one up for yourself at this link for $550.