The Galleries are Dying: Mourning the Loss of Independent Photo Galleries
Photographer and essayist Andy Romanoff recently created a heartfelt tribute to the photo galleries in his hometown of LA. Not the big names with mercifully deep pockets that will weather the storm of COVID-19, but the independent passion projects that he believes may be gone for good.
The video essay, first published through French website L'Oeil de la Photographie, was originally released at the end of August, but the message is as applicable today as it was then.
As Romanoff explains in the opening lines of his monologue:
When this thing is over, there'll still be gas stations and liquor stores, and places to eat fast food. Doctors and grocers will survive, and a host of others. But I'm afraid the galleries will be gone.
This may seem defeatist, or maybe it's just realistic. It's a lament for the livelihoods lost and the passion projects that, as he puts it, will live on mainly in memory. In a year dominated by big-picture political, economic, and public health concerns, individual stories of loss can get buried in the noise; this short video is simply picking one industry out of the rubble and feeling, keenly, its loss.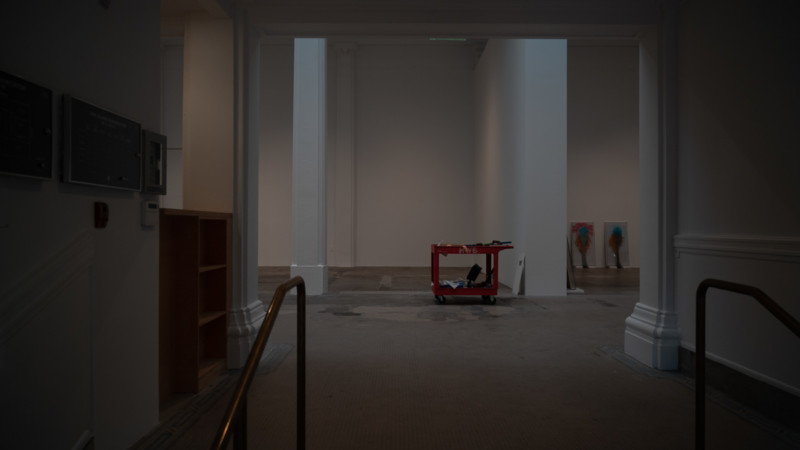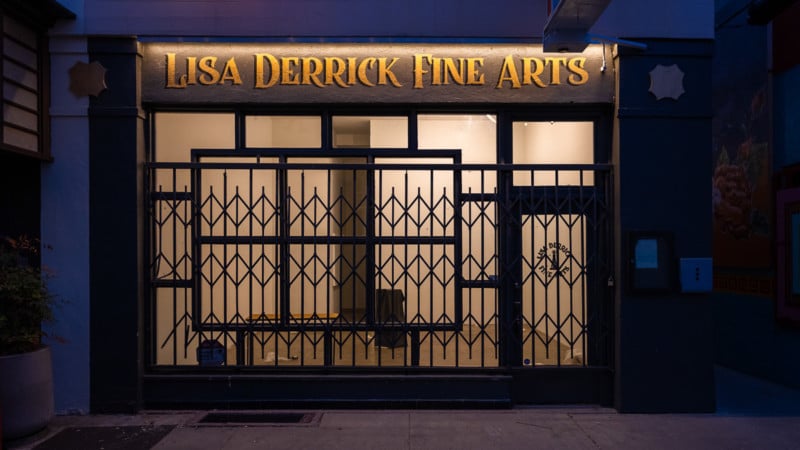 "This is a story made from pictures taken at galleries and photo fairs a few years, a time when things were good, but mixed with new pictures of Los Angeles as it is right now, the damages of the pandemic layered over the damages that were already visible, the homeless thousands, abandoned or ill served by inept or uncaring government." Romanoff tells PetaPixel.
"Driving through my city to make these pictures I was filled with sadness, feeling the pain of shopkeepers and small businesses abandoning their livelihood and their dreams. Galleries are hurting now and they are not alone."
To Romanoff's credit, the piece ends on a hopeful note. After asserting that "we will survive" because "artists endure… that's what we do," he ends his remembrance with a slideshow of pictures showing beautiful places filled with beautiful photography and the people who enjoyed seeing it in person. Photos of better, busier days when such spaces were not only financially possible, but socially necessary.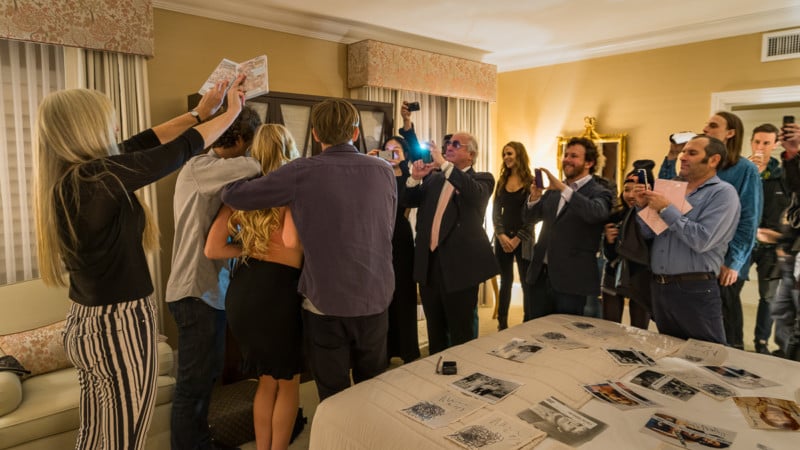 If you're feeling wistful, we highly recommend watching the full video essay up top. And if you want to see or read more from Romanoff, you can find more of his work on his website, his print portfolio, and on Medium.
---
Credits: Photos and video by Andy Romanoff and used with permission.