Samyang Unveils 'Tiny Series' AF 35mm f/1.8 Lens for Sony E-Mount
Sayang/Rokinon this morning unveiled the third lens in its "Tiny Series" of compact autofocus primes for the Sony E-Mount. Following in the footsteps of the 45mm f/1.8 and 75mm f/1.8, the company released a $400 AF 35mm f/1.8.
The new Samyang AF 35mm f/1.8 is meant to be a compact, affordable alternative for Sony full-frame mirrorless shooters who are eyeing Sony's in-house option, which is both heavier (280g vs 210g) and a lot more expensive ($750 vs $400).
Optically, the new Samyang lens is made up of 10 elements in 8 groups, including an aspherical element to cut down on chromatic aberration, and features a 9-blade circular aperture for "beautiful bokeh." It also inherits the custom control ring from the AF 75mm f/1.8, which allows you to switch between Mode 1, which controls focus by default, and Mode 2, which controls the aperture. More custom options will be added in a future firmware update.
You can see that system in action in the GIF below: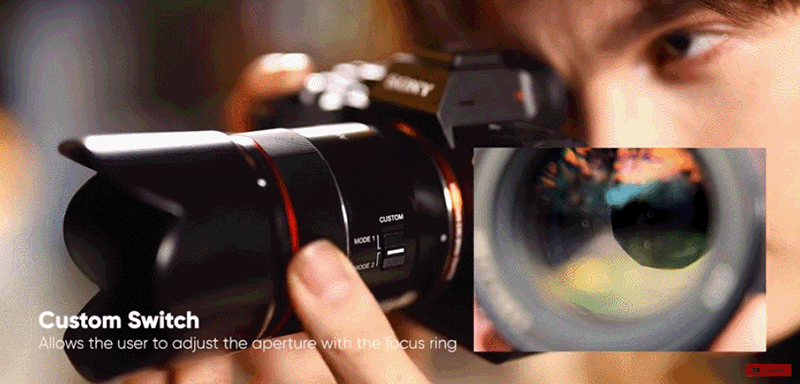 For AF, the lens uses a "newly researched and developed Linear STM" autofocus motor, which promises snappy and accurate autofocus when shooting fast action like the skateboarders you see in a couple of the sample images below.
And finally, the new Samyang AF 35mm f/1.8 is also weather sealed in four places "to protect from light dust, rain and snow."
Here's a closer look at the lens: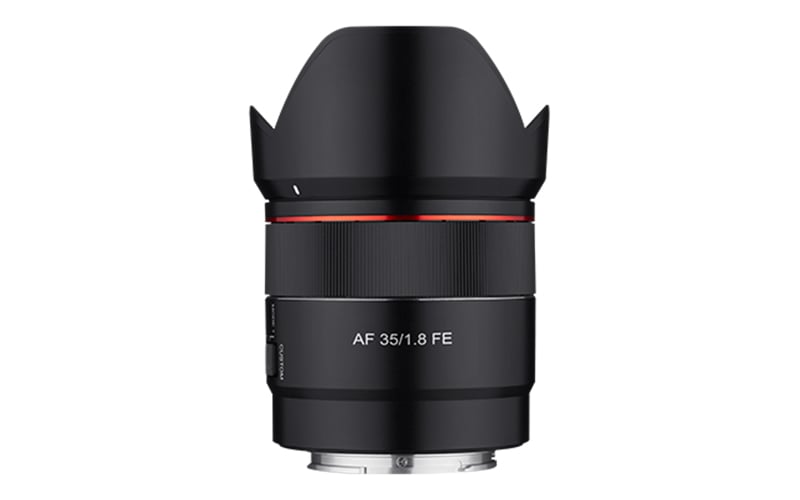 And here are some sample images shot by Samyang photographers ahead of release (click to enlarge):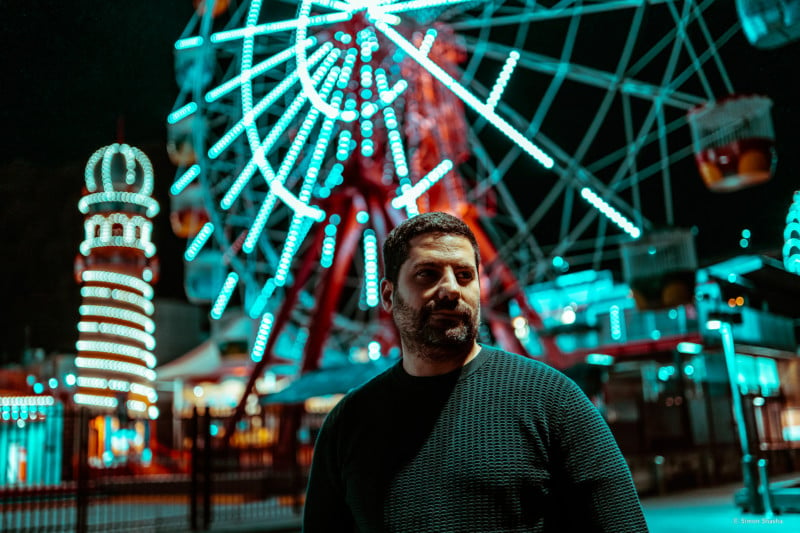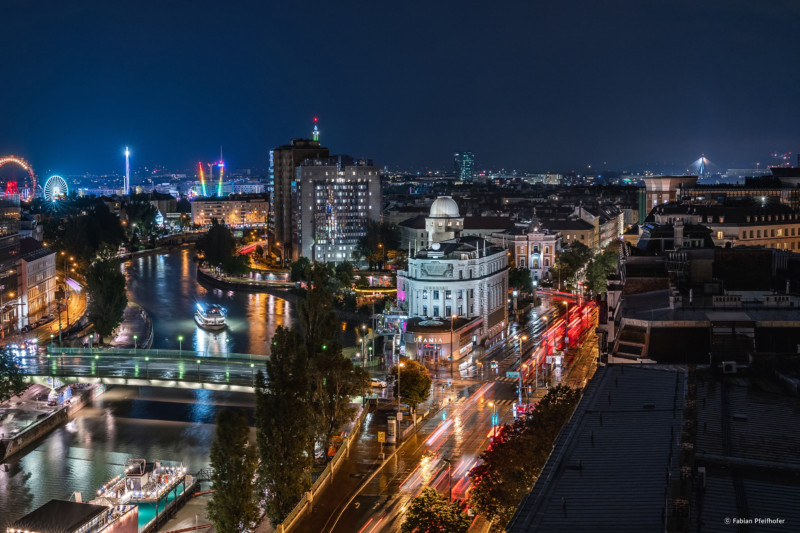 The lens was just announced this morning, so expect it to appear at online retailers sometime later today in both Rokinon and Samyang flavors, depending on which brand name you like stamped on your lens barrel.
According to the Rokinon press release we just received as I was typing this sentence, the lens will cost $500 MSRP, though it appears to be listed on B&H for $400 as of this writing. According to our Rokinon rep, that $500 MSRP is correct; however, "we cannot dictate the price that the retailers sell at any point of time."
To learn more about this lens, head over to the Samyang website.
---
Image credits: Header photo by Tom Halliday, courtesy of Samyang.