Winners of the Minimalist Photography Awards Prove that Less is More
The winners of the 2nd annual Minimalist Photography Awards were announced just last week, and if you're looking for proof that "less is more" when it comes to photography… you've come to the right place. Many of the winners are masterful examples of simplicity in composition.
Created by B&W Minimalist Magazine, the awards were founded to "recognize, reward and expose talented photographers all around the world, and introduce them to the professional photography industry."
The 2020 edition is only the second time they've run the awards, but already people are showing a huge interest. Over 4,200 photographers from 41 different countries submitted their work for consideration in one of 12 categories. The overall winner this year was the winner of the "Photomanipulation" category, George Byrne, who won the title of Minimalist Photographer of the Year for his ongoing series Exit Vision:
You wouldn't know it by looking at them, but these images are composites; collages created by mixing elements that were each captured in a different location on medium format film.
"For this series, I would look for ready-made vignettes of colour and form in the built world around me, and then try and repurpose or reinvent them," explains Byrne. "By embracing the process of photo-assemblage or collage, these photographs have become creations as much as they are observations."
Byrne walks away with bragging rights and $2,000 in prize money. Scroll down to see the rest of the category winners that he was up agains.
Abstract
Photographer: Stanislas Augris
Title: Abstract Series One
Description: I'm from the Parisian suburb so part of my photographic work is to focus on the geometric shape, patterns and palette color of the urban environment, my daily environment. The aim is sometime to render an abstract picture of flat tints of colors and so create an artwork that de-correlate the form and the substance. Photography allows me to keep my eyes open to the world and to those "everyday places," those "in-between" places.
I think either for architecture photography or for the rest of my photographic work (landscape and street photography) the main world is to keep it minimalistic and graphic. Trying to find simple lines, curves and play with foreground and background to create new shapes is really something that matters for me.
---
Aerial
Photographer: Roberto Corinaldesi
Title: Sur la mer
Description: A view on human ants.
---
Architecture
Photographer: Dev Kulkarni
Title: Abandoned structures on Prairies
Description: This is a short series of abandoned structures on prairies in Canada. Although these houses and storages (quonsets) are not used for several years, they have maintained their structural integrity.
---
Conceptual
Photographer: Kaat Stieber
Title: Dream on
Description: After an intense period where I took care of my dear father, silence came after his last breath and I had to go back to daily life in a world that was new to me.
Time stood still for 6 months while your flowers remained white in the warm summer sun. A season passed by like a dream, they say life goes on. I just dream on.
Presented in round shape, which reminds me of the circle of life.
Created in loving memory.
---
Fine Art
Photographer: Klaus Lenzen
Title: Construction Art
Description: While searching for something special in everyday life I observed construction sites and discovered "works of art."
---
Landscape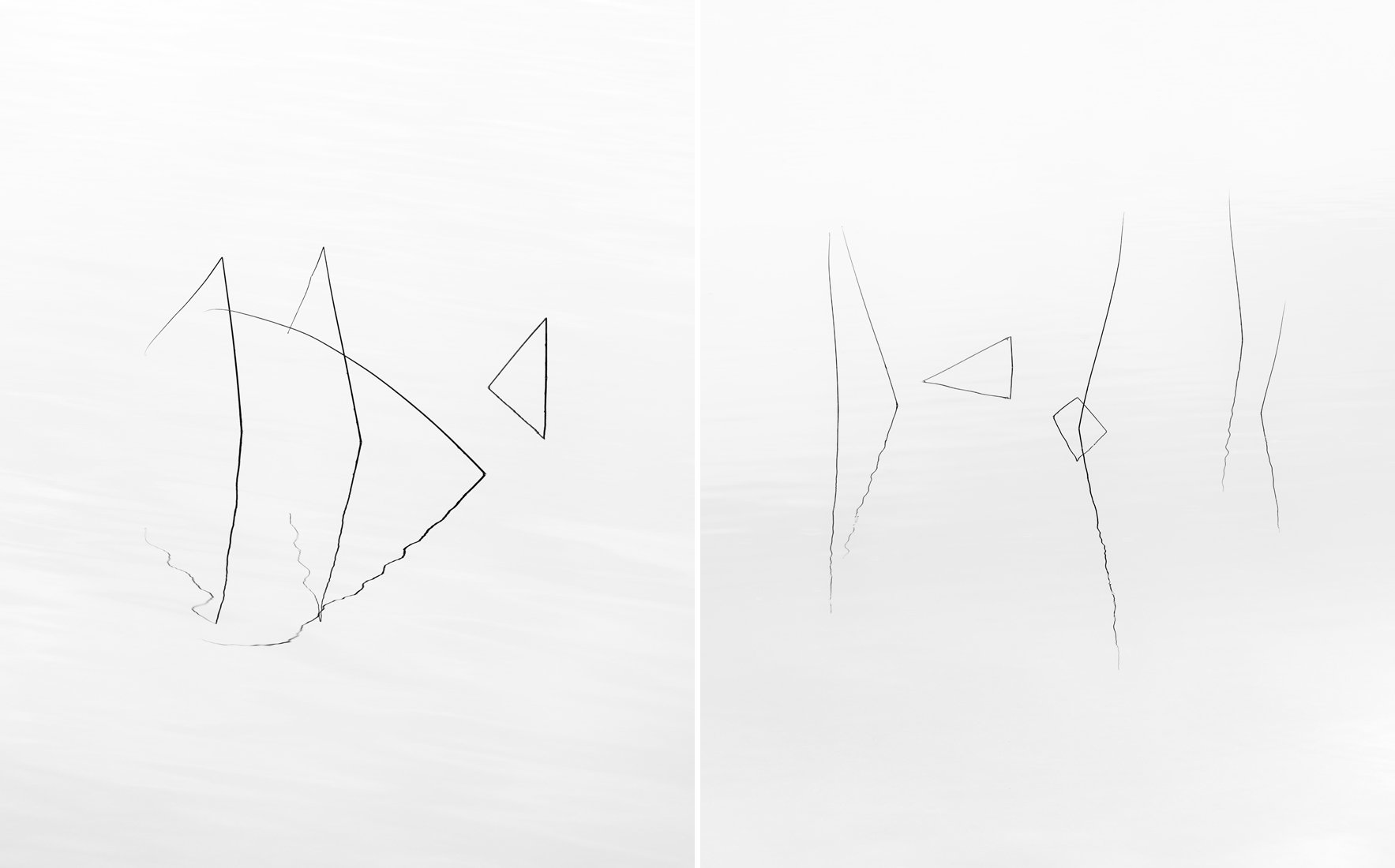 Photographer: Holger Nimtz
Title: Light and Shadow
Description: light and shadow. reflections on water. beauty of nature.
---
Long Exposure
Photographer: Max Morawski
Title: Basking in the sunshine of a bygone afternoon
Description: None
---
Night
Photographer: Rachel Warne
Title: Decay by Night
Description: Decay by Night is a continuation of Rachel Warne's fascination with the beauty of decay. Rachel has embarked on several personal photographic projects such as 'Faded Glory' exhibited at the Garden Museum, London in 2015 and 'The Beauty of Decay' a collaboration with floral installation artist Rebecca Louise Law, touring several countries during 2017.
The idea of 'Decay by Night' seems like a natural progression for Rachel whom is drawn to decay and rebirth within the botanical world. By shooting flora at night she will be able to capture the transitional process which naturally occurs throughout the night, but rarely seen. Giving quite a different interpretation to their form as seen in day light.
Rachel shoot the flora in the dead of winter, once darkness falls. The plant portraits were be lit by one small portable continuous light to emulate the moon. Rachel wanted to explore how flora appears in the shadows creating its own ethereal beauty. Ghostly an enigmatic with a hint of gothic.
Winter is the perfect time to photograph the flora before the dormant season ends.
Shot at the Millennium gardens Deigned By Piet Oudolf at Pensthorpe in Norfolk. Pensthorpe seemed to be the most poignant naturalist garden in England to work from. Especially with Piet's piquancy with the beauty of decay too.
---
Open Theme
Photographer: Heloisa Lodder
Title: Studies on Dignity of the Human Person
Description: Studies on the Dignity of the Human Person* shows a subject cropped from the current political-socioeconomic scenario.
On my daily walk through the region where I live – Paulista Avenue in Centre of São Paulo, I raise awareness about: it is possible to literally stumble at every moment across individuals thrown alongside the sidewalks. Stripped of any human dignity, and as if they were not there, despised and repelled by thousands of by-passers – otherwise their neighbours. And ignored by the State.
In this artistic process, I wish to "withdraw them" from the streets, to reveal and confer upon them some human dignity.
Thus, in a dark and silent background – as a "social blackout" for their invisibility – I seek, to reconnect them with their human essence, while evoking the other (observer) to recognize them as their equal.
*Dignity of the human person is a term used by the Federal Constitution in Brazil. Its purpose, as a fundamental principle, is to ensure to man a minimum of rights that must be respected by the society and by the public power, to preserve the value of the human being.
---
Portrait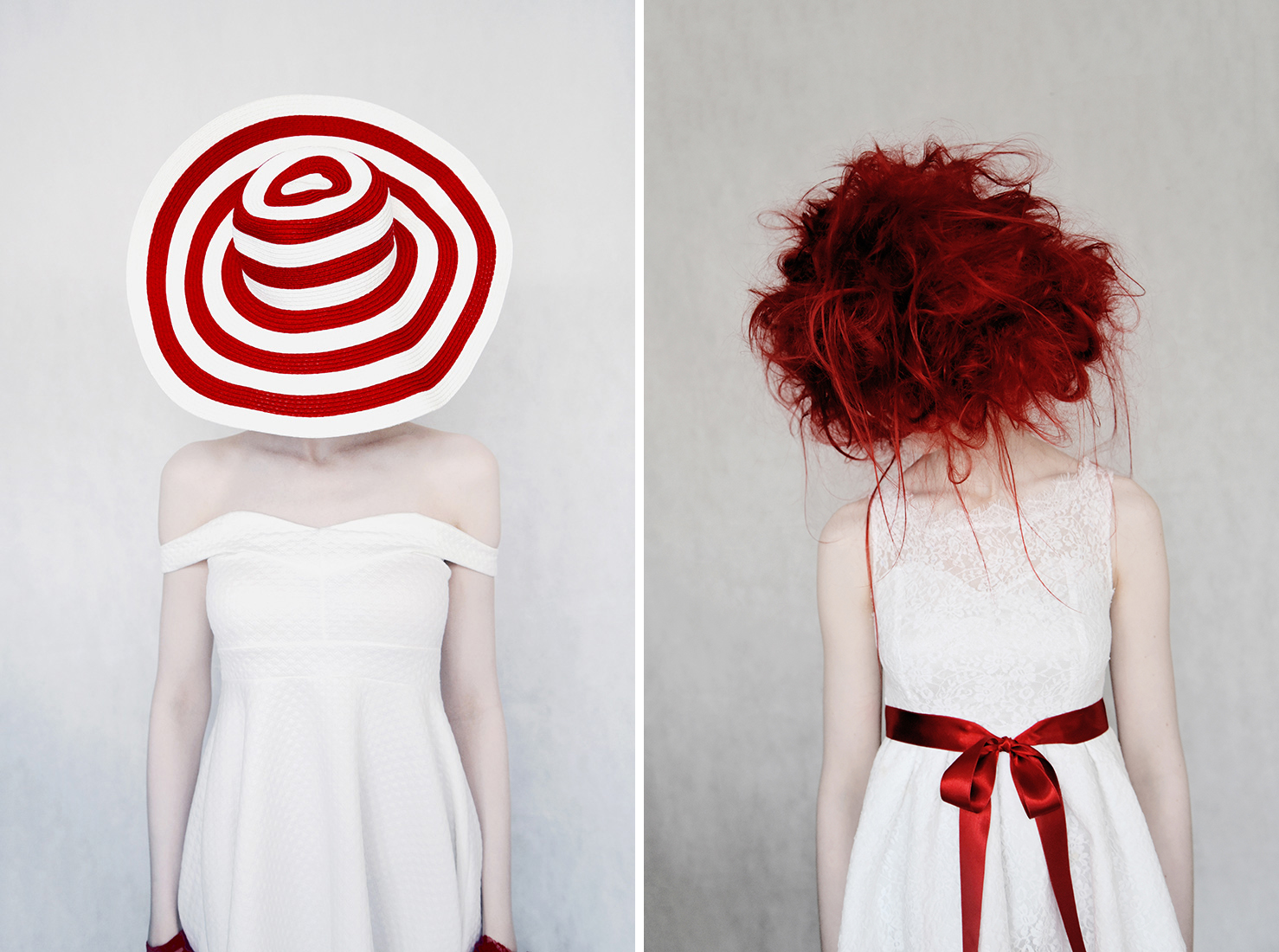 Photographer: Vicky Martin
Title: Selfhood
Description: The series "Selfhood" is in part inspired by the proverb "The eyes are the window to the soul" and a desire to challenge the need to see the eyes within a portrait. The intention in each portrait is to create a character and a narrative and encourage an empathy without the visual stimulation of the eyes.
The conscious composition of each image gives the character a foundation in reality whilst combining fantastical creative elements to challenge the viewer's preconceptions surrounding the connotations of each individual outfit and distinctive concealment of the eyes.
The viewer is inspired to make their own inferences about the subject's persona and circumstance by drawing on personal connections and interpretations to each image, whether these be from memory or culture. Therefore each portrait in the series can take on a number of different identities depending on links made by the viewer to their own experiences and opinions.
---
Street
Photographer: Santiago Martinez de Septien
Title: Coronavirus confinement
Description: Millions of children in Spain, stuck at home since the authorities implemented a nationwide lockdown in mid-March, have been unable to exercise outside, take a short walk around their block, go with their parents to the supermarket or leave their house except for medical reasons.
Such measures, the strictest in Europe, have left countless children bored, exhausted and sometimes depressed.
---
To see all of the winning images in each series, as well as the exceptional 2nd and 3rd place finishers, head over to the 2020 Winner's Gallery on the Minimalist Photography Awards website. There's something oddly satisfying about the top shots in each category, so if you need a break from the clutter of everyday life, or you're looking for some minimalist inspiration, definitely don't skip this one.
---
Image credits: All photos credited individually, used courtesy of the Minimalist Photography Awards.