Creating Miniature Maternity Photos in a Fantasy World Made of Fruits and Veggies
While stuck at home with his family, conservation and adventure photographer Benjamin Von Wong decided to create a series of "impossible" maternity photos for his adventurous sister, without leaving the comfort of their own home. How did he do it? Fruits and vegetables, of course…
In a blog post describing the project, Von Wong says that the mini-series was inspired by his mother, who noticed that corn looked like skyscrapers, and asked her son if he could create a fun maternity shoot for his sister using this as a starting point.
From that moment on, their were off to the races.
Each of the five miniature worlds is made up of various fruits and veggies: skyscrapers from corn, underwater canyons from pomegranate, a winter scene made of flour, bananas, and potatoes, a jungle scene made from mango and dragonfruit, and the rappelling scene made from some spare pieces of bark.
Meanwhile, the little silhouettes were actual portraits that Von Wong captured against a white background, edited into pure black-on-white silhouettes, and then cut out of printer paper. So it really is his sister and her husband in these shots.
Finally, lighting for the miniature scenes was mostly produced by the family's smartphone flashlights, which were shot through various materials like plastic bags and fly swatters to add texture and color.
Here are some BTS stills that show how each shot was put together: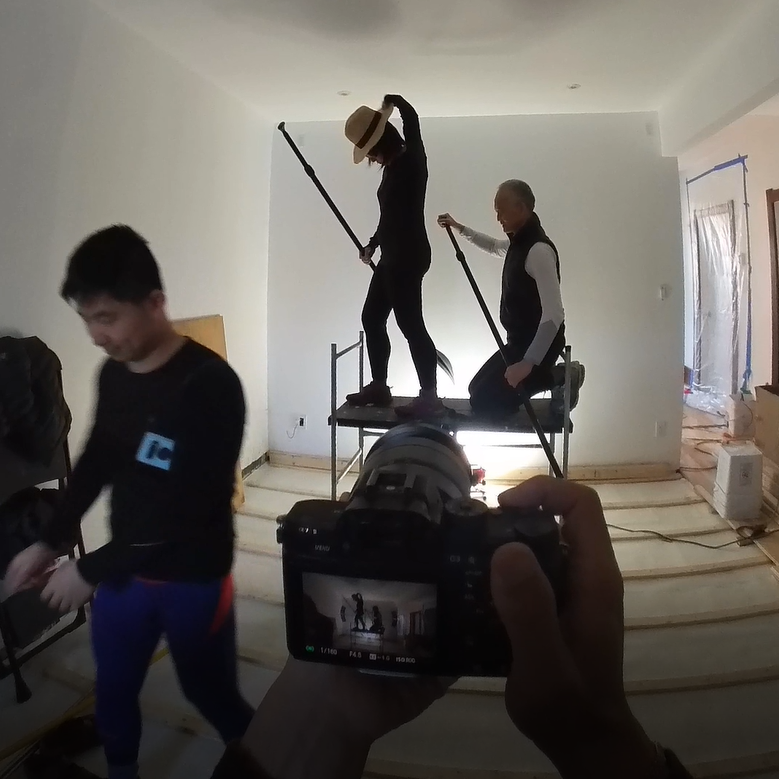 And you can see the final photos below: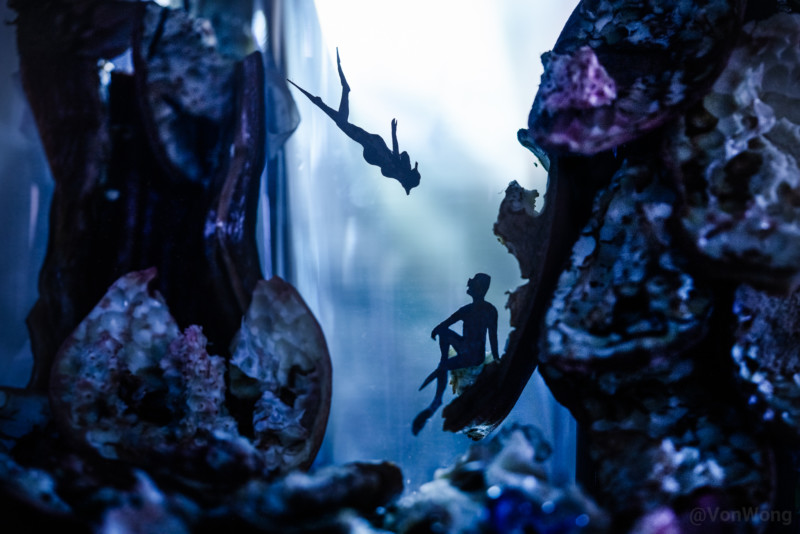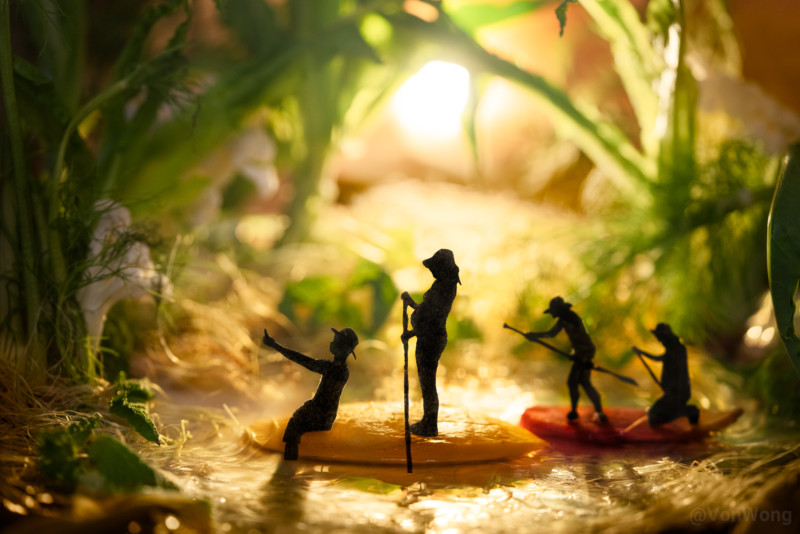 To see more behind-the-scenes details, as well as a step-by-step guide on how to create photos like this yourself, head over to Ben's website or follow along on the continuing adventures of the Von Wong clan though TikTok, Instagram, and Facebook.
And if you want to hear more about the work the Von Wong does when he's not stuck at home making miniature worlds with his family, check out his new podcast Impact Everywhere or visit UnforgettableLabs.com.
---
Image credits: All photos and videos by Ben Von Wong and used with permission.