3 Weeks with the New Fujifilm X100V
Over three years ago, I tested out the Fuji X100F and was introduced to the pleasantries of carrying around a capable point and shoot. Today's agenda is the fifth installment of Fujifilm's X100 line of cameras: the Fuji X100V.
Once again I was asked to try out this beautiful little machine. I didn't have a lot of time with it like the last version, so this is more of an "initial impressions" type of article. Granted, I've been using its predecessor for a few years, and while there are certainly some appreciated modifications, it still retains that X100 soul.
By now you've seen the images of the camera itself via press release, other articles, or even Fujifilm's own website. I felt it was unnecessary/redundant to include images of the actual camera. Nor will I have anything like an MTF chart or technically focused charts. I want to talk about the upgrades I've found to be helpful from the X100F as well as sprinkle a few images I shot with the camera. You know, things based off the actual use of the camera. This is a practical point of view and not a technical one.
Flip Screen
First and foremost, let's get to the first thing that catches most people's eyes by the time they've seen the new X100V: the flip screen.
I loved having this tiny beast add a flip screen to its ergonomic arsenal. Since I've grown so used to the ability to use one with every other camera I shoot with, I feel like the X100V catches up with that modern photographic amenity. It operates similarly to any other Fujifilm flip screen, but unlike the X-H1 or the GFX 50S I shoot with, there's no button to release its lock. This makes for a very natural use of the screen since flipping it out requires just a small pull.
My only real wish here is that it was a three way tilting screen rather than a two way. Having it flip out on vertical use would be nice but, certainly not required. As for the touch screen, this isn't a feature I use too often in any of my cameras. While I see the potential utility in a touch screen, I think the experience is still better using the more tactile options.
Weather Resistance
The time I was given with the X100V happened to occur right as mother nature thought she'd unload a mountain of snow on top of Idaho. When I heard the rumors that this one had a new lens I thought to myself, "might have Fujifilm utilized the new lens design to include some weather resistance this go around?" Turns out, they did! Though, with a slight catch… in order to take advantage of weather resistance, you'll need to use the optional AR-X100 adapter ring and the PRF-49 protection filter.
This was a nice addition to the previous model as I was able to use it while shooting in the snow and not worry when my son dropped snowballs on my head from the deck above… I also appreciate the fact that they made this an optional add-on as not everyone will need weather resistance, but some might. While many might complain that they could have just made the camera weather resistant, this layer of protection as an add-on probably keeps the design slimmer and the costs down for those who don't need that feature.
My only gripe here is that my lens cap no longer works with the protective filter attached. Though that's a small price to pay for such an important feature.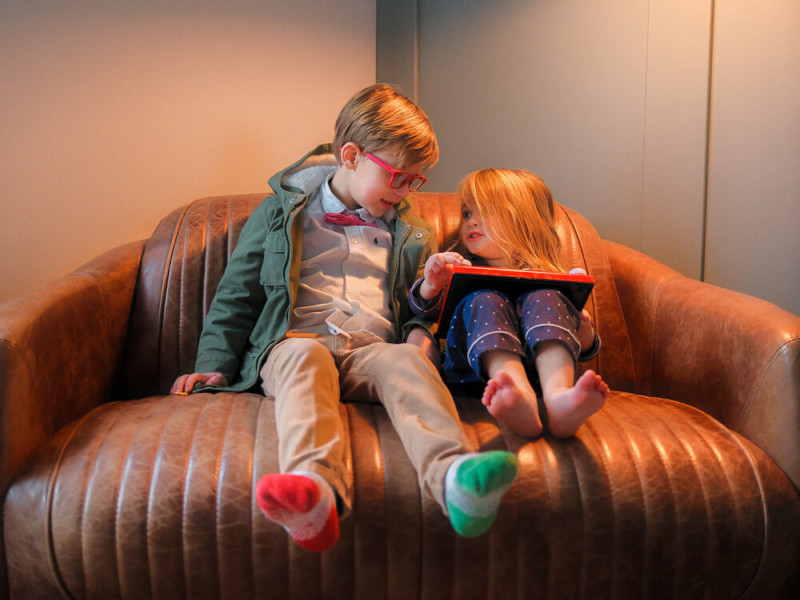 Small Fixes
Including the previous two major points, there were also a few smaller modifications that are very welcome.
Minor Camera Body Improvements
The battery/SD card gate… my X100F started getting a little stuck in this specific area. I constantly have to mess with the door to get it to open so I can recharge a battery or access the SD card. This was a slight pain since that happens with some frequency. The X100V, however, did a small remodel on this particular door. They added a more robust lever that seems plenty capable to take constant abuse.
Another change: the ISO dial doesn't require you to constantly apply upward pressure while you rotate it. Secondly, like the more recent Fujifilm cameras, you can switch out the mechanical ISO dial for the front dial and flip through all the different ISO values without taking your eye off the viewfinder.
This also applies to the shutter speed.
Button Layout
If you're familiar with the layouts of the X100 cameras, then you've likely noticed that the d-pad has disappeared and the play button was moved—which my muscle memory did not appreciate. Though I'm sure I'll quickly adapt to the new layout. The Q button has also been tucked into a location where wandering thumbs might be less prone to pressing it.
I miss the d-pad a good amount but it does free up any anxiety of accidentally pressing something like a menu button.
Image Quality
I've been primarily shooting with the previous generation of Fujifilm XF cameras and their 50x GFX cameras, so the sensor found in their latest XF cameras has been a minor mystery to me. That being said, I've loved shooting with the X100V and found the JPEG files to be a pleasure to work with.
I've not experienced RAW editing with this yet, but I did not mind since I enjoyed working with the images I was getting from the camera. I did utilize the in camera editing options more than I ever have before, but that was largely due to being limited to working with JPEGs once the files were off the camera.
The quality of image is fantastic, and on par for Fujifilm's latest XF offerings. There is an obvious improvement in sharpness and chromatic aberration control coming from the new lens but the rendering is still close to that of its predecessors.
Autofocus
There's been one area in the X100F's feature set that presented some challenges… autofocus. While it was a fine system, its autofocus was a bit on the slower side. I am going to assume that this is largely due to the previous lens design.
With the X100V you gain an incredibly capable machine that can keep up with any of your autofocus demands. Tracking has been vastly improved. Continuous focusing is no longer a setting I avoid. Face detection makes getting casual images significantly simpler. I felt like the X100V showed a noticeable improvement over my X-H1.
Video
Video is an area where the previous X100 models didn't exactly excel. They were stuck with lower resolution recording, not the best film simulations, no F-Log capabilities, and video was more of an afterthought. This time, however, video has been added to the roster of this camera's capabilities.
I felt much more comfortable shooting video with this camera than the X100F and knew I could modify my settings like I would on the X-H1. Fast recording up to 120P, 4k resolution, F-Log, and the Eterna film simulation make for a lot of great video options for casual use or even more. While there's no IBIS, it wouldn't take a large gimbal to achieve some nice stabilization for the times when you really need it.
Again, including such a feature would definitely add more bulk to the camera and that kind of eliminates the entire concept of a point and shoot.
Overall Impression
In general I found the camera to be an excellent point and shoot that grants a lot of control, excellent image quality, and pleasant to shoot with. This camera will be taken with me on many trips in the future.
Capturing the life of our family and I can still use it as an excellent tool for clients. Because of its small design it allows for some low profile shooting with excellent results. I'm impressed with the direction Fujifilm took the X100 line and find each area they improved to be incredibly well thought out.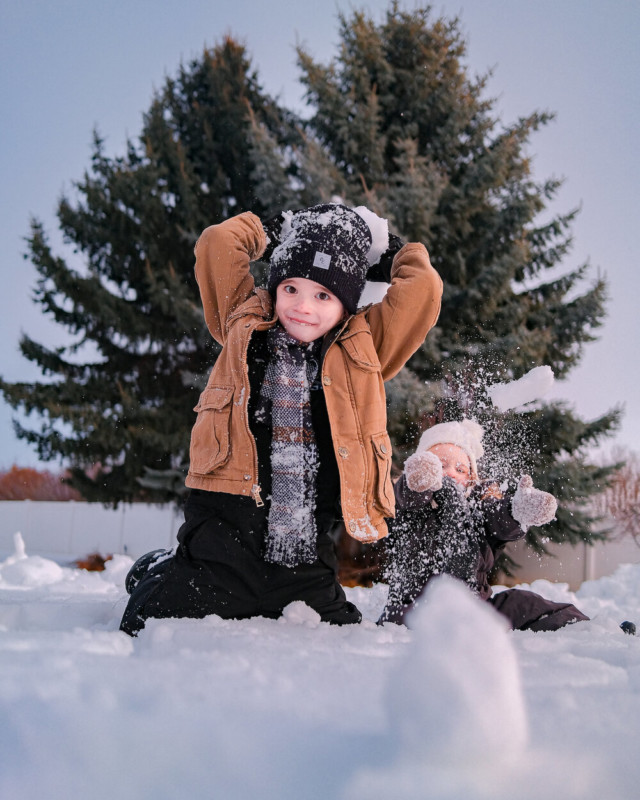 Sounds Great! But Should I Buy One?
I get this question a lot. It comes in many different forms, but it's a repeated theme in the world of cameras: "what camera should I get?" In the end you should ask yourself a series of questions and maybe even give the camera a try by renting it or going to your local camera shop. Questions you might ask are:
Do you want/need a dedicated camera for your travels (however far those may be)?
Do you like the concept of largely being limited in your focal length selection in trade for an even more compact system?
Do you want the tactile experience that only a camera can give you?
Do you want a camera that can produce better image quality than a phone?
Are you looking for the right accessory to go with that new scarf you got for Christmas/Hanukkah/Kwanzaa/Festivus/etc?
If you answered yes to any of these, then the X100V is a solid option. If you have a previous X100 model, your questions should be centered around how desperate you are for features like weather resistance, better video performance, vastly improved autofocus and any other reason you can think of that might convince your significant other to allow you to indulge your GAS.
I think the upgrades are substantial even from the X100F, but only you (and possibly your spousal negotiating skills) can make that decision.
---
About the author: Adrian Murray is a well-known photographer, artist, Lightroom expert, and author. This opinions in this post are solely those of the author. To see more of Adrian's work, visit his website or give him a follow on Instagram. This review was also published here.