Photo Roulette Game Picks Random Photos from Players' Camera Rolls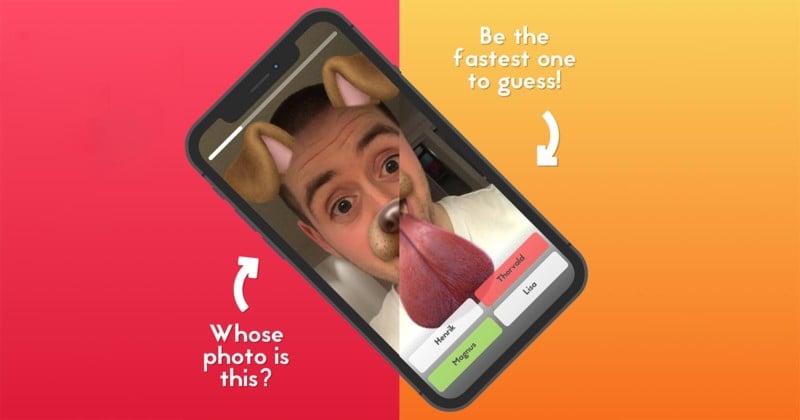 There's a new mobile game taking off that's causing quite a stir, especially for parents concerned about their children's privacy. It's called Photo Roulette, and it's a group party game that selects random photos from players' camera rolls for everyone to see and guess about.

Here's how it works: after 3 to 50 players install and load up the app (giving it permission to access their photos), the app selects one random photo from one random player's camera roll and displays it on everyone's phone for 5 seconds. Players are given a choice of 4 names and must guess who the photo belongs to. After 15 rounds, whoever has the most points is crowned the winner.
The Wall Street Journal reports that some parents are expressing concern that their teens may be sharing compromising photos through an app that could lead to secret screenshots and unintended consequences.
The Journal rounded up a number of stories highlighting the kind of risks you should be aware of if the idea of Photo Roulette sounds fun to you. In one case, a player had a photo of her social security number beamed to all participants. In another incident, a teenage girl had a butt selfie (AKA "belfie") she took while trying on jeans beamed to the rest of her family.
"We designed Photo Roulette for people to play with their close friends and family," the app's creators tell the WSJ. "We want everyone to have a fun and safe experience when playing and have multiple measures in place to ensure this."
It seems people are hooked: the game has been rising in the charts in Apple's App Store and is currently a top 10 game in the "board game" category.
If the risk of leaking embarrassing or sensitive photos to friends and family isn't enough to deter you from trying a game like Photo Roulette, you can download it for free for iOS and Android.