UPDATED: This 'Leaked Photo' of the Sony a7S III is Fake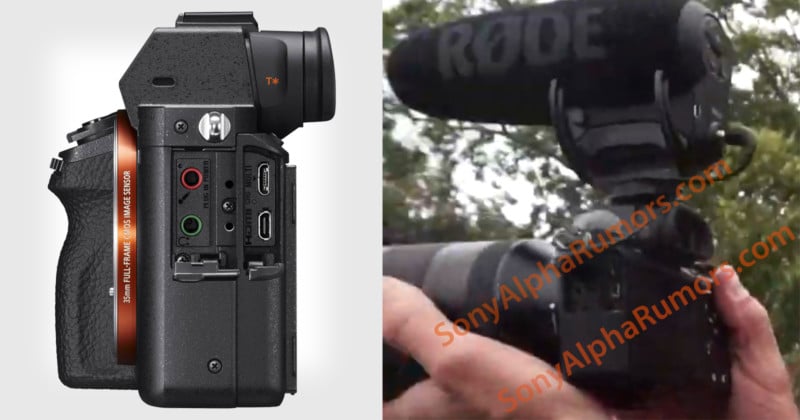 Over the past year, the Sony a7S III has been elevated from "long-awaited" to "unicorn" or "mythical" status. Many are wondering if it'll ever be released at this point. But if the latest leak is to be believed, the camera is in the works and currently being tested in the wild.
---
UPDATE 12/18/19: Based on multiple follow-ups published over the past week, we have determined that the image above is fake and does not show a Sony a7S III being tested in the wild.
By extension, this image published yesterday—which seems to have been taken of the same camera and by the same source—is also almost certainly fake.
---
This morning, the folks at SonyAlphaRumors leaked a blurry photograph that allegedly shows an a7S III that's currently in testing. Alongside the photo—which clearly shows a camera that is thicker than its predecessor (see photo above), to possibly incorporate a built-in cooling fan like the Panasonic S1H—SAR is also reporting that one of the prototypes being tested shoots 4K/120p video.
That last part was already reported earlier this year, but as we get closer to a potential release at either CES in January or (more likely in our opinion) NAB in April of 2020, expect more detailed specs and product photos to leak. Here's a closer look at what claims to be the first leaked photo of the a7S III from SAR:
It's not much, but for those Sony shooters who are quickly losing patience with Sony over this camera—the Sony a7S III release has been expected for over a year—it might be just enough to encourage them to hold on for a few more months before picking up something else.