How to Shoot Dreamy, Colorful Portraits on a Limited Budget
Photographer Tajreen Hedayet of Tajreen&Co has released a simple, straight-to-the-point tutorial that will show you how to capture soft, colorful, 'dreamy' looking portraits even if you don't have much budget to work with.
The photo shoot in the video was captured in Hedayet's living room using a fairly minimal setup. All she had on hand was a colorful paper backdrop, a couple of light stands, two speedlights, a gel pack, some Yongnuo wireless triggers, a cheap star filter, and ultra-sheer tights. For some additional light, she used a cheap LED panel she had lying around, in order to help separate her model from the very colorful background.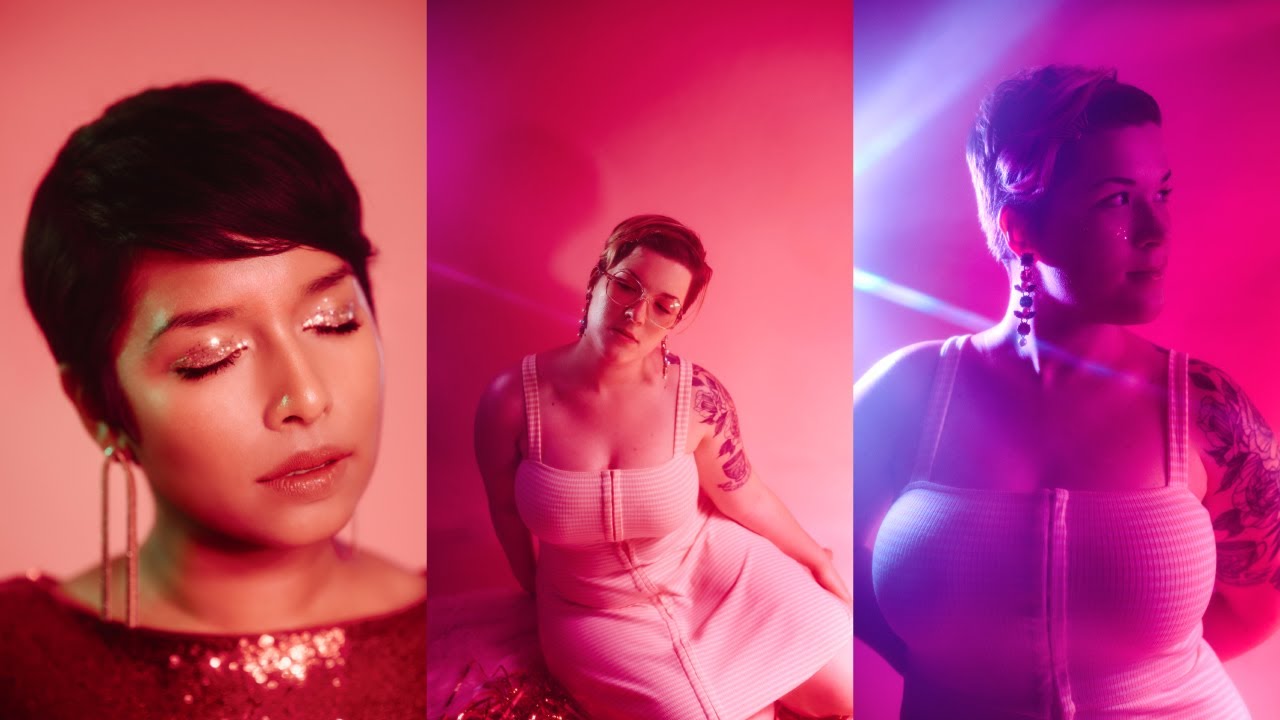 The colorful in "dreamy, colorful portraits" obviously came from gelling the flashes, while the dreamy look came from a combination of the tights and adding the star filter. "It might sound crazy, but stretching sheer tights over a camera lens adds a soft, hazy finish to whatever you shoot," explains Hedayet. "We used ultra-sheer 8 denier tights for this effect."
Combine that with some controlled flares caused by pointing the fill light towards the camera and using a star filter, and she was able to capture the portraits you see above.
Check out the full video, two-and-a-half minute video up top to see how you can create this effect for yourself, and for more quick-hit portrait photography and editing tutorials like this, definitely give Hedayet's channel a look. This isn't the first time (and it probably won't be the last) that we've featured her work.