$57K in 57Hrs: Why I'm Focusing on Public Portraits Over Commercial Work
Commercial photography seems so glamorous and it certainly can be. But I've found that a few things were really bothering me over the last several years. Don't get me wrong: I'm always crazy honored when any client anywhere chooses to hire me to photograph something for them. I realize that a client has hundreds if not thousands of choices when it comes to choosing a photographer. So I'm not bitter, I'm thankful. Always.

I thought it would still be helpful, though, to list out some reasons why commercial photography may not be as glamorous as you'd think and how I found a solution (down below).
So here we go:
1. I have 100% creative control with the public studio portraits. With commercial work, I'm just a small part of the overall creative process. There are LOTS of cooks in the kitchen. Both on the shoot and throughout the rest of the design process as well.
2. On a related note, I love to experiment and explore. I'm an artist. With commercial work, you still are selling a product or person. You still have to make them look good. This ends up ultimately killing a lot of the weird ideas that an artist like me wants to explore and I end up giving them the super flattering (but also boring) light that I know they're going to want anyways.
3. I own my work! The vast majority of commercial shoots are buyouts, thus meaning I don't typically own the photos I take. With studio portraits, I enjoy being able to own everything I create.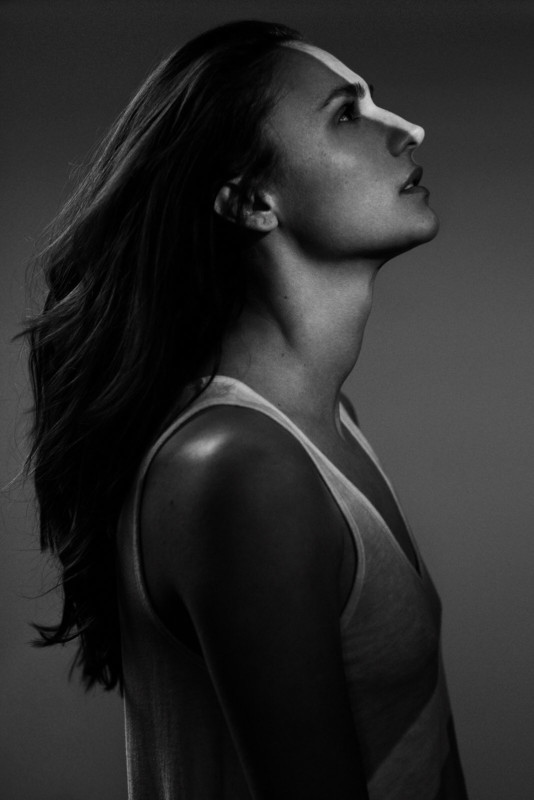 4. I make the selects! With commercial work, they often select and use my LEAST favorite images from the shoot. Even if I "trim the fat" and take out bad photos, the worst of what's left over still gets used. It's just science. Every. Dang. Time. Can I get an amen?
5. It's intimate. With commercial work and so many people on set, it's often challenging to connect with my subject and have good conversation. My new shoots are one-on-one. Way better dialogue and easier to connect.
6. I control the final edit. With commercial work, it's often a new hire or an intern or a collection of people that further edit the photos. Sometimes it works out well, but rarely in my opinion.
7. I can release on my own schedule. As an artist, I enjoy sharing the work when I want and how I want. With commercial work, you often have to wait months and months, sometimes a year or two before the work sees the light of day. By then, I'm over it and no longer excited about the shoot. Oh yeah, and remember, they picked the worst photo.
8. I get paid 100% up front. No more waiting 60 to 90 days to get paid!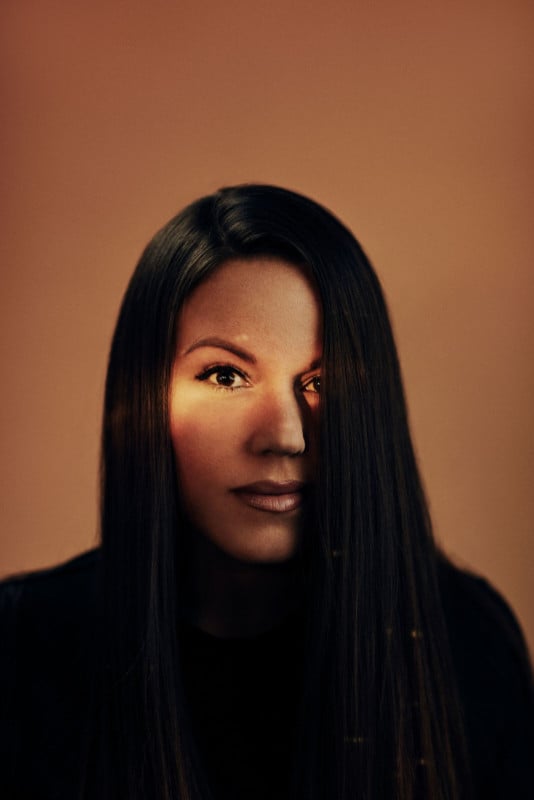 9. I don't have to travel. I'm a husband and father of 4. Now I get to see them every day. The travel of commercial work can certainly be a blast. I loved it in my 20s and 30s. But for those of us who have kids, it can become super challenging to properly balance a family life if you're never home.
10. I don't have to set up and tear down. I get to leave my gear up every day in my studio. Think about it. Sleep on it. Refine it. Improve it. With location photography, you're constantly setting up and tearing down. It's hard to really hone in on a perfect process.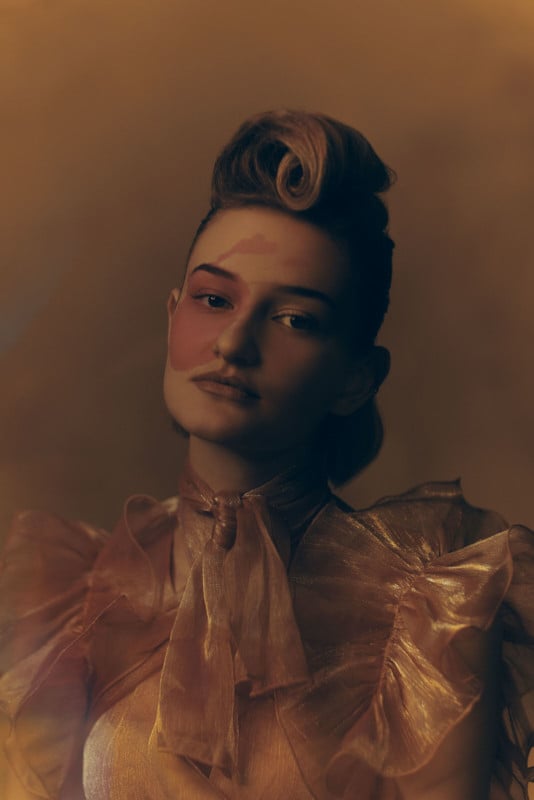 11. I'm not selling anything. I'm not thinking about my client's marketing strategy anymore and how to help them sell a product or a person. I'm simply trying to capture an individual in a really beautiful, creative way. The end.
So what does one do? Change the business model.
As a commercial photographer, I thought it was always kind of against the rules to open up the studio and photograph everyday people. Not sure why. I guess it felt like some unspoken thing that people or clients would look down upon you if you did that.
A couple of years ago though, I dismissed those notions as silly. In fact, I became quite enamored with the idea. I wondered, "What if I could make the same day rate photographing strangers as I could shooting for commercial clients? And what if I could get paid to just play and experiment? Would people pay for weird, dark, experimental portraits? What if they're wanting the type of portraits of themselves that I'm wanting to create?"
Worth a shot.
We live in an age where everyone needs new, cooler photos of themselves. For social media, for websites, for whatever. And everyone wants to look cool. So I invented a new business model process that changed everything. Super simple premise:
15 minutes of shooting for $250 ($1,000 hourly rate, which competes with some commercial rates these days).
All experimental, dark, dramatic lighting.
Intimate experience — no massive teams or cooks in the kitchen. Nice and simple, one on one.
I choose the final, released images — No image galleries sent, nothing.
I release them when and how I want to release them.
I own them outright.
Sounds fun right? It's working. My first round of portraits made exactly $57,000 in 57 hours of combined shooting.
You might say, "Well, what about editing time?" I shoot tethered in the studio and have my editing already dialed in, so as images come up on my monitor in Capture One Pro, they're mostly already good to go. I might do subtle tweaks but for the most part, they're good. Then I do a quick review with the client before they leave and we star our favorites. Then I export them to dropbox and I'm done! So there is not much editing time at all to answer the question.
So I made $57K for 57 hours of shooting, I did all my weird experimenting, I controlled the edit, I released when I wanted to release, and guess who's happy as could be? It's me.
"Well, you're a known photographer and you have a platform. I could never do this," some might say.
Sure you can. Follow the same process, but just start with a lower price point. This model can scale at any price point and as demand goes up, raise your prices. The freedom and fun of getting paid to essentially do personal work and learn as I go has been priceless. Honestly, it's been more fun than the majority of my commercial work.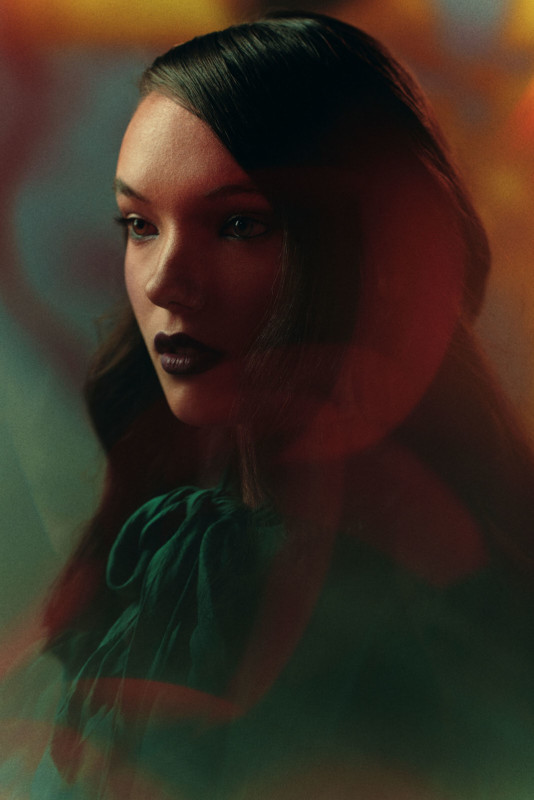 So what about you? What can you do to eliminate some of the rules you don't like in your own work? What type of photography makes you feel alive but also pays the bills? That's a hard riddle to solve but it's possible.
---
About the author: Named the "Most Influential Photographer on the Internet" by Huffington Post, Forbes and Yahoo in 2014, Jeremy Cowart is an award-winning photographer, artist, and entrepreneur whose mission in life is to "explore the intersection of creativity and empathy." The opinions expressed in this article are solely those of the author. Cowart has published four books and is a sought-after speaker, having presented at TEDx, the United Nations and creative conferences across the country. His latest endeavor is The Purpose Hotel, a planned global for-profit hotel chain designed to fuel the work of not-for-profit organizations. He's the founder of a global photography movement, Help-Portrait, a mobile social networking app called OKDOTHIS, and an online teaching platform, See University. He lives in Nashville, TN, with his wife and four children, two of whom they recently adopted from Haiti. You can find more of Cowart's work on his website, Twitter, and Instagram.