'Piggybacking' is the New Normal in Commercial Photography

After completing my degree in still photography at RIT, I grew up in NYC working in the motion world as a production assistant. My plan was to eventually direct TV spots, but I wanted to garner a solid background in the art of lighting from the still world first. Also, having experienced the hierarchy in the TV commercial world first hand, I came to the conclusion that I was better off continuing in stills knowing that one day, I could direct without having to join the union.
I opened my still studio shooting lifestyle, portraits and tabletops, and I eventually graduated to shooting and directing videos as well.
At the time, it was rare to create an ad campaign utilizing stills shot in tandem from a motion or video shoot. There were many good reasons for this, including: gear challenges, slow film speeds, larger then life budgets, and all-powerful directors who simply wouldn't allow it on their sets. That being said, I remember a couple big name fashion photographers who, from time to time, would take out their Hassleblads and grab a few shots that would later be sold and used in print ads.
At the time, this was pretty rare and I'm sure, not the norm. Today, it's at least fifty percent of the work we do, and there are many advantages for our clients working in this way.
Saving money and getting as much use as they can out of every production dollar, our clients are increasingly hiring us to piggyback on video productions. Shooting a still ad campaign or branded library of images while piggybacking on a motion shoot has become one of our specialties.
I have an affinity for the challenges the directors, producers and their crew are facing having directed TV spots and videos myself. I know how I was probably sprung on them at the last minute and how the producer is tearing his or her hair out because the already tight schedule just became tighter with the addition of another time demand and personality on set.
I find most of the interpersonal challenges are resolved once the Director and Producer meet me in the Pre-Pro, which I always request to attend. By the time the shoot day rolls around, there's an open line of communication and everyone's working toward a common goal. Smart producers and directors realize we are all working for the same client, and my success has an impact on how they will be viewed by our mutual clients. The older model of the prima donna director has pretty much evaporated in today's economy.
I try to always leave everyone pleasantly surprised, and am always thrilled when I've been referred and hired by directors, producers, and art producers from prior piggybacking shoots.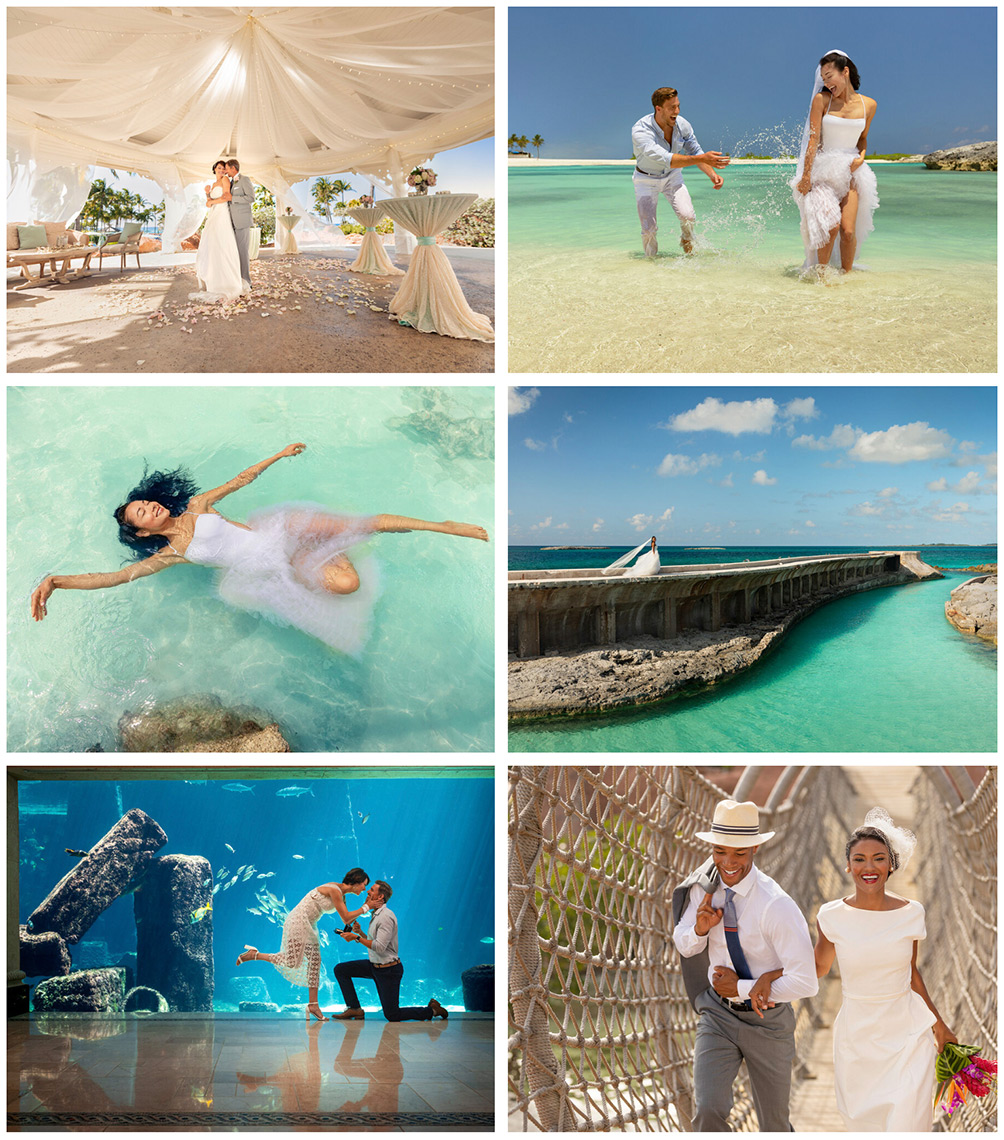 I should mention that I shoot extremely fast and have a wide skill set. I'm not fazed easily. I'm usually allowed five minutes after a scene or several takes and I usually get what we need in three. Once I'm on set, I never put the camera down and shoot BTS as well as what's happening on set.
On a recent shoot for a healthcare client, we had our own set up on a school stage and were told we were allotted Magic Johnson for an hour of shooting… of course, we got what everyone could have hoped for in fifteen minutes and Magic and the clients had big smiles on their faces. In fact, we were done so ahead of schedule that Magic graciously hung around and did Social Media photos with the clients, agency and crew!
On another recent piggybacking shoot, we shot for several days in tandem, in the studio and on location, gathering final images and pieces that we would later bring back to the studio and collage into larger images coupling our shots and CGI pieces.
I usually work with a digi-tech and two assistants, so that we can offer a very savvy and quick crew if needed. Our goal is to not hold anyone back from his or her primary responsibilities to the video. If we need to supplement the lower levels of light commonly used in video, we are always more than prepared: all our lighting is wireless, battery powered and, if needed, we're equipped with strobes and LED lights to supplement what the gaffer has in place.
I place a wireless iPad connected to my camera in the CD's hands and sometimes set up an additional monitor in video village for the clients. Everyone can see what I'm shooting and there are no surprises. I love having many eyes on the subject during the shoot and I appreciate input from clients and creatives. My goal is to get what we need for the agency while maintaining the visual direction and branding look that's been agreed to.
It takes special skills to successfully piggyback on video shoots and not every commercial advertising photographer is cut out to share a video set.
Working quickly and amicably between takes presents its own challenges and you should be prepared to solve those challenges! We frequently shoot a wide range of lifestyle campaigns for a diverse range of clients. We shoot quickly and try to keep everyone fresh and spontaneous. Our approach is very similar when shooting on a tandem set, emphasizing speed to keep the production on schedule.
It's a skill set that we've developed over years, and one that I would highly recommend you invest in if you'd like to take your commercial photography business to new heights.
---
About the author: George Kamper is a commercial photographer and director who splits his time between Miami, New York City, LA, Fort Lauderdale, Dallas, and Detroit. You can find more of his work on his website, or by following him on Facebook and Instagram. This post was also published here, and is being republished with permission.