Thermal Camera at Museum Spots Woman's Breast Cancer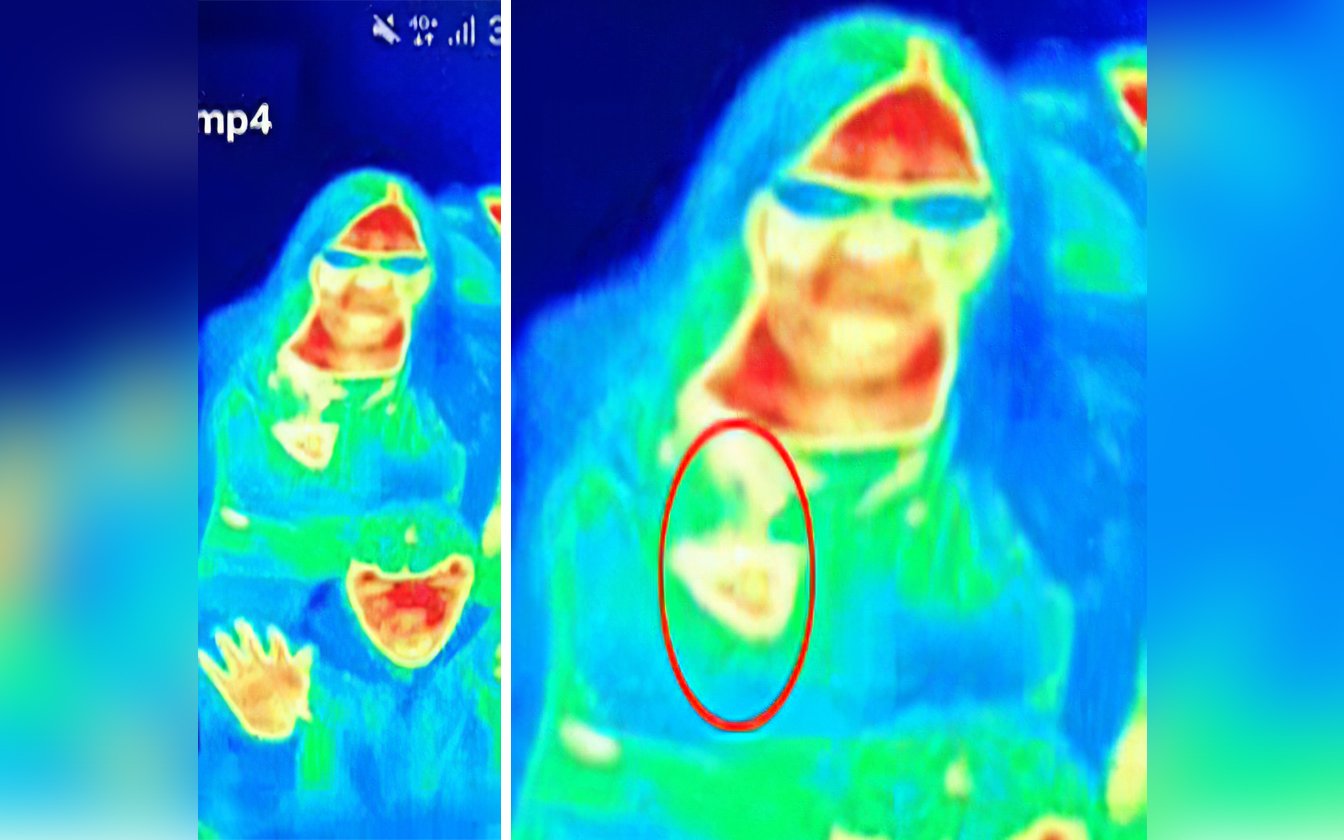 A thermal camera at a tourist attraction in Edinburgh, Scotland may have helped save a 41-year-old woman's life recently by spotting her breast cancer before it had been diagnosed.
In May of this year, Bal Gill, 41, visited the Camera Obscura and World of Illusions in Edinburgh where she posed in the museum's thermal camera room, which was installed in 2009 to let tourists see their "hot spots."
"While doing this I noticed a heat patch (red in color) coming from my left breast," recalls Gill. "We thought it was odd and having looked at everyone else they didn't have the same. I took a picture and we carried on and enjoyed the rest of the museum."
When she returned home and noticed the hot spot once again in the picture on her phone, she decided to do some Googling. That's when she discovered that a hot spot like the one seen in the thermal image below can sometimes mean that there is a tumor with more blood flow (and therefore heat) close to the surface of the skin. She made an appointment with a doctor, where she was diagnosed with breast cancer.
Gill credits the image with saving her life, and after her diagnosis, she wrote to Camera Obscura and World of Illusions to share her story. "I know it's not the intention of the camera," says Gill, "but for me it really was a life-changing visit."
Since the diagnosis, she's had two surgeries, with one left in order to prevent the cancer from spreading.
For their part, the museum's administrators were blown away by the revelation, saying that they were "really moved when Bal contacted us to share her story as breast cancer is very close to home for me and a number of our team."
However, it's important to note that thermal imaging is not a scientifically consistent diagnostic method for breast cancer, and should never be considered an alternative to regular mammograms. While it can work in certain circumstances, Caroline Rubin, vice president for clinical radiology at The Royal College of Radiologists, tells CNN that "thermography devices are not sensitive or specific enough to be a trusted method to detect breast cancer."
In the end, this is a heartwarming story of serendipity and good luck that comes to us just as we're wrapping up Breast Cancer Awareness Month.
---
Image credits: Photos by Camera Obscura and World of Illusions / SWNS