The LomoMod No.1 Cardboard Camera Comes with a Crazy 'Liquid-Filled Lens'
Lomography has released a new DIY medium format cardboard camera called the LomoMod No. 1, and it comes with a really neat "accessory" up its sleeve: a liquid-filled lens module that Lomo is calling "perhaps the wildest and most innovative lens in the world."
The LomoMod No. 1 system is made up of four pieces: A laser-cut cardboard camera body that's built to take 120 film, a shutter mechanism, an aperture mechanism, and the Sutton liquid-filled lens module. You build the camera by folding and fitting the various laser-cut pieces together, and then attaching the whole lens/shutter/aperture module to the final product, creating a unique setup that is very "Lomography" in terms of both its eccentricity and the kinds of images it's able to capture.
Here's a quick introduction and unboxing video that shows how this whole system comes together:
"Created as an homage to Victorian photographer Thomas Sutton's eccentric invention, itself inspired by the humble snowglobe, its unique liquid-based focus is a source of experimentation that marries perfectly with the world's most impressive DIY camera," explains Lomography. "The liquid through which the lens focuses can be easily changed, which effortlessly produces a whole variety of effects and deviations."
The lens itself boasts an 80mm focal length, maximum aperture of f/11, and has fixed focus that should cover everything from 2.5m to infinity. Shutter speed can be adjusted from 1/100 to Bulb, and the shutter mechanism comes with both a cable release socket and a PC-sync socket for use with flash.
Here's a closer look at the cardboard camera and liquid-filled lens:
And a few sample images captured with the DIY setup using a variety of liquids: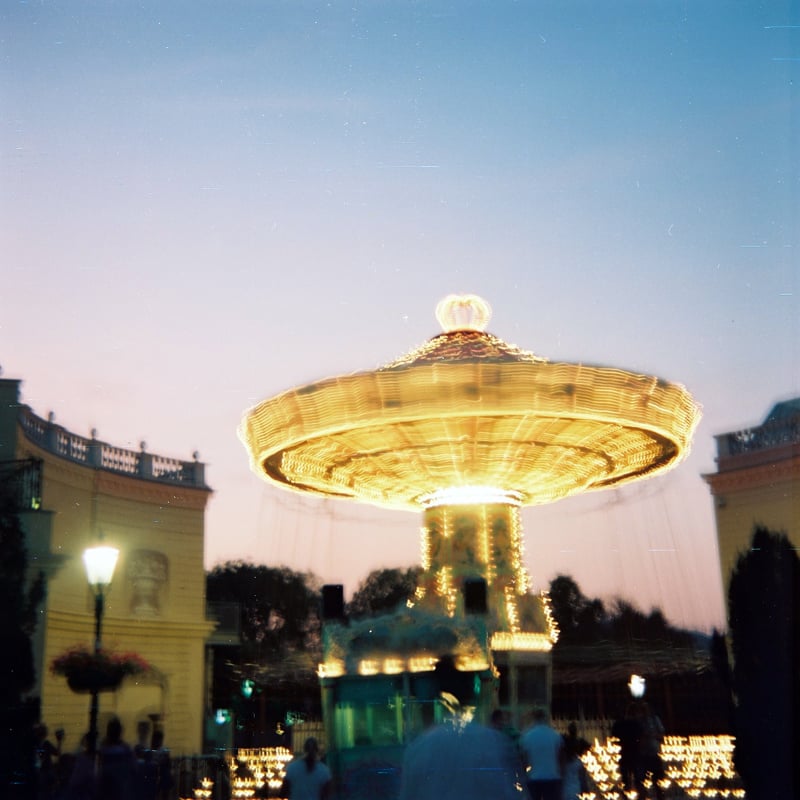 The LomoMod No. 1 camera and Sutton liquid-filled lens are available to pre-order now for $60, and will begin shipping to Europe and the US in early November. You can also pick it up in a kit with a roll of Lomo B&W Cine film or a roll of Lomo Purple film for $68 and $71, respectively.
To learn more or pre-order yours, head over to the Lomography website.