Profoto C1 and C1 Plus: Studio Lights for Smartphone Photographers
Profoto has announced the new C1 and C1 Plus, the company's first studio lights for smartphone photographers.

The pocket-sized lights pair with the Profoto Camera smartphone app to help you create "professional images with just a simple click," Profoto says.
"The light the C1 product range delivers is natural looking and beautiful with a soft, gentle fall-off, and that's partly because of the shape," the company states. "Each light is round, like the sun. […] [Y]ou will always have natural-looking, beautiful light with you. Anytime, anywhere."
The smaller C1 has a maximum power level of 1600 lumens while the larger C1 Plus goes up to 4300 lumens. Both have a color rendering index of >90, so they produce colors that are close to daylight. The adjustable temperature range is 3000K-6500K (±200K).
While the built-in Li-Polymer battery in both lights charges to full capacity via USB-C in just two hours, can recycle in 1 second, and can power 2,000 full power flashes, the C1 Plus can put out over 40 minutes of continuous light while the C1 can do around 30 minutes.
The C1 can only be controlled wirelessly via Bluetooth, but the C1 Plus has an AirTTL receiver built-in so it's compatible with Profoto's AirTTL transmitters.
The bottom of the C1 Plus also has a standard 1/4″-20 thread for mounting the light on a stand or arm. The C1 lacks this, so you'll need to use it handheld or get creative with placing it in or around a scene.
Here are some behind-the-scenes photos and resulting portraits that were made: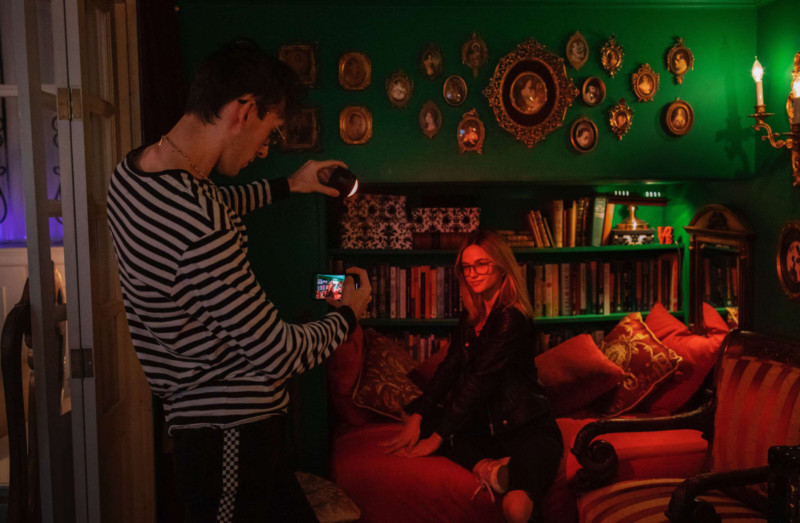 Here's a short video introducing the new lights:
The Profoto C1 and C1 Plus have price tags of $299 and $499, respectively. The C1 is shipping now while the C1 Plus can be pre-ordered.