This Photographer Put a Full Wet Plate Photography Darkroom on a Tricycle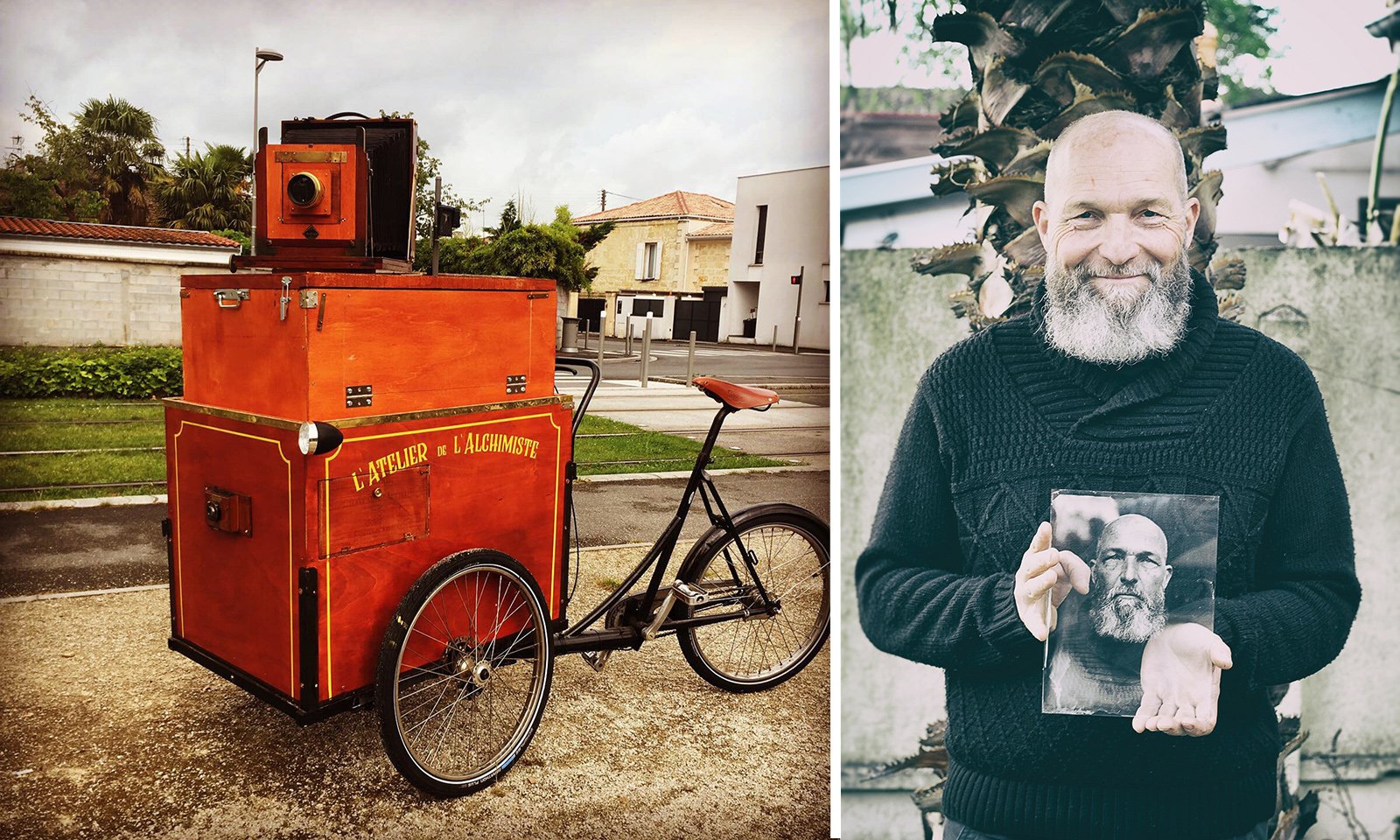 Michaël Tirat, a wet plate photographer based in Bordeaux, France, has created something pretty special. In an attempt to make his photography services more portable, he's created a mobile darkroom on a tricycle that enables him to capture wet plates photography all over the city.
Tirat—who shoots under the moniker "L'Alchimiste"—rides his mobile darkroom to events around Bordeaux, offering wet plate portraits to attendees right then and there.
"Composed of a dark chamber on the upper box, and a storage space of the material on the lower box, it is able to allow the realization of photographs with the wet collodion going from the 10x12cm format to the 18x24cm format," explains Tirat. "Its originality is to allow any passer-by to be photographed and have this historical experience for free. It is only if the person wishes to acquire the plaque that an affordable rate is applied."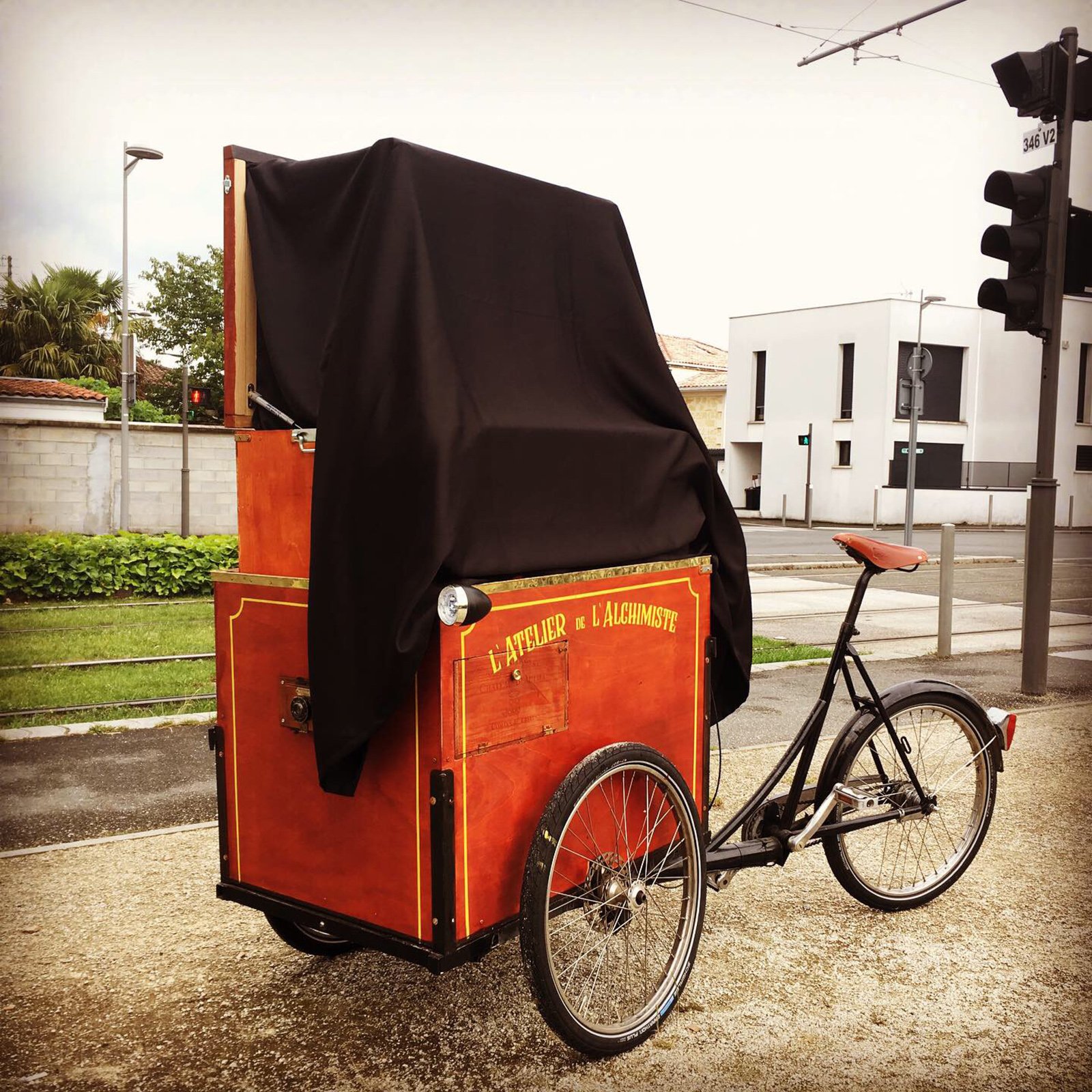 The whole setup weighs in at a staggering 250Kg (~551lbs), but Tirat nevertheless maintains that the tricycle is pretty easy to move around. Plus, it allows him to access pedestrian areas where a larger motor vehicle (like his Caravan darkroom) cannot possibly go.
You can see the tricycle in action in the videos below. Watch as Tirat creates a few portraits from start to finish using only the gear he hauls around on his tricycle studio:
And here are some of the plates Triat has captured around Bordeaux using this setup:
To see more from L'Alchimiste and his mobile darkroom, head over to his website or give Tirat a follow on Facebook and Instagram. Fans of wet plate photography will find his accounts are a treasure trove of high-quality portraiture and great behind the scenes imagery.
---
Credits: All photos and videos by Michaël Tirat and used with permission.