Adobe Adds 'Texture' Control Slider to Lightroom and Camera Raw
Adobe just announced a brand new slider for Lightroom, Lightroom Classic, and Camera Raw for the first time since Dehaze was added in 2015. It's called Texture, and it can help smooth or enhance textures in photos without destroying finer details or adding noise.

Texture came about after photographers requested a less intense way to achieve high-quality skin smoothing inside Lightroom and Camera Raw. The control started as a slider called Smoothing, but Adobe began focusing more on the idea of Textures as development went on.
"We wondered what would happen if we made the slider work the other way: can it be used to enhance the Texture rather than diminish it?" Senior Computer Scientist Max Wendt writes on the Adobe blog. "It turned out that it could, and it worked really well."
Texture shares similarities with existing controls. The non-destructive tool ranges from -100 to +100. On the negative end, it's "somewhere between positive Clarity and Sharpening," and on the negative end, it's something like Noise Reduction.
While Sharpening works on the "high-frequency" areas of a photo (the edges and fine details), Texture targets the "mid-frequency" areas.
For example, if you have a landscape photo in which you'd like more definition in some shrubs, jacking up Sharpening all the way causes the noise in the photo to overwhelm the extra detail you get. But if you turn up Texture all the way, certain details are enhanced while noise is largely unaffected.
For skin smoothing, applying a negative Texture smooths out skin "without obliterating the fine details":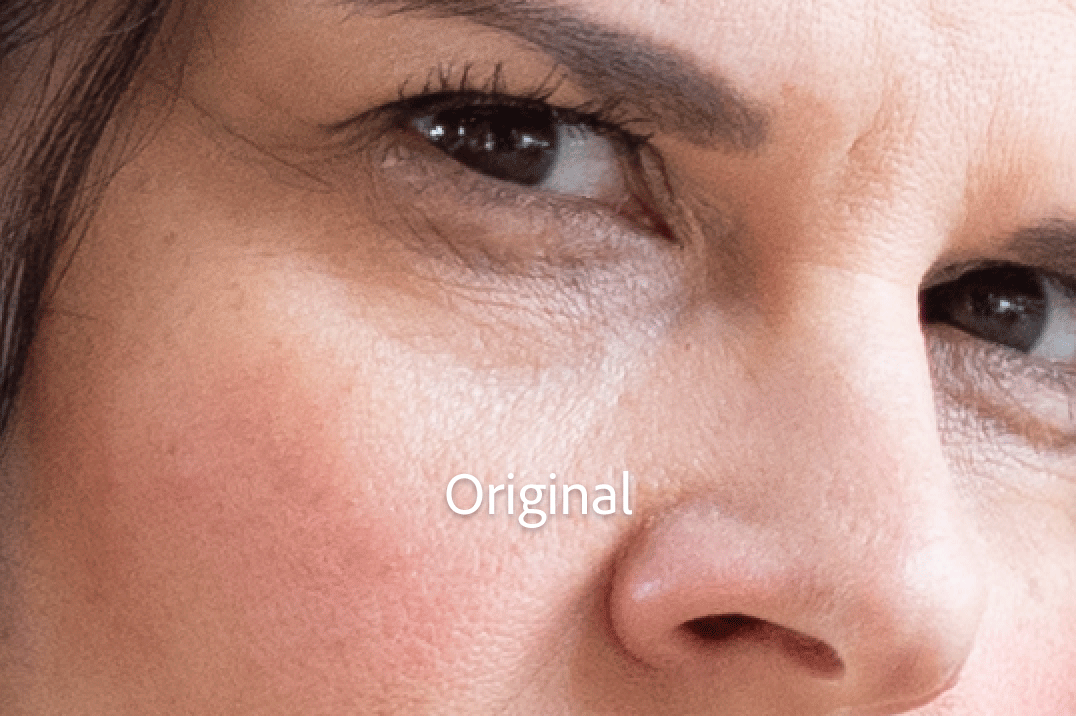 Here are a few more GIFs that show what Texture can do:
Here's a hands-on look at the new Texture slider by Imaging Resource:
"Texture and Clarity are fundamentally different tools, and they each have their own strengths," Wendt says. "How can you tell when to use which one? Texture is best for making subtle adjustments to those mid-frequency features. Clarity is best for making stronger adjustments to a broader frequency range, including some lower frequencies."
And since the two sliders target different areas, they can be powerfully used hand-in-hand to improve photos.
"Texture is a unique control, and while it shares similarities with Clarity, Sharpening, and even Noise Reduction, it's not a replacement for any of them," Wendt says. "Remember that Texture is available as both a global control and a local one."
To get started with the Texture slider, simply download the May release for Lightroom, Lightroom Classic, and Photoshop through the Creative Cloud.