Costco Closing (Some) In-Store Photo Depts., Cites Plummeting Printing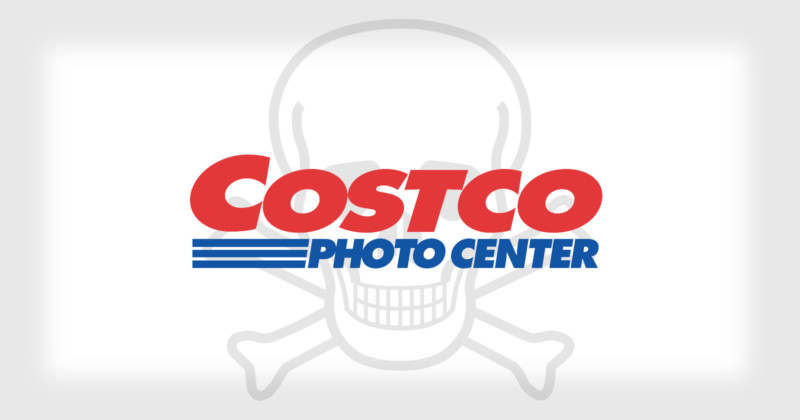 Costco's wholesale warehouse stores used to be an ultra-affordable place to get film developed, as it charged less than $2 a roll while competitors often charged several times as much. But film processing started disappearing from Costco locations a few years ago (to the dismay of many). Now the entire in-store photo departments may be the next to go.

Photographers around the United States have been receiving letters over the past couple of years informing them that their local Costco locations will no longer feature a photo department.
Hawaii, Massachusetts, and California are three known states where Costco locations have closed or announced the closure of their in-store photo services in recent months by sending customers emails and letters, but there may be other locations that have quietly followed suit without local press coverage.
In Massachusetts, Costco shuttered all photo departments except one, and in Hawaii, Costco closed the photo department at its busiest store in the state (Honolulu's Iwilei store).
It seems that the general manager of each Costco has announced the closures with the same letter template. Here's the letter that was sent out regarding the closure at the Woodland, California, location:
"Since the introduction of camera phones and social media, the need for printing photos has steeply declined, even though the number of pictures taken continues to grow," the letter states. "After careful consideration, we have determined the print volume at the [CITY, STATE] Costco no longer requires on-site photo printing."
The letters point customers to other Costco locations in the general area that still offer photo printing (for now) and reminds them that Costco also offers printing through its Costco Photo Center website — the letter even provides a free $50 credit to get customers started.
But gone are the days in which customers of shuttered locations can order prints online and conveniently pick them up in the store.
And for the industry as a whole, Costco shutting down its photo departments is not a good sign for photo printing.
"Mass retailer participation in a category is considered a key indicator of the overall vitality of the category," writes The Dead Pixels Society. "Mass retailers have access to the best analytics, and make data-driven decisions. When a high-profile retailer decides to change space allocation or even exit a category, it sends ripples across the industry."