Nikon Unveils the NIKKOR Z 24-70mm f/2.8 S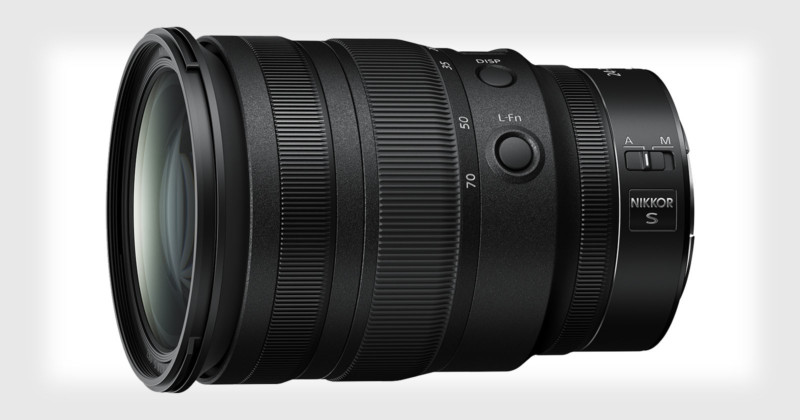 Nikon has announced the new NIKKOR Z 24-70mm f/2.8 S lens for its full-frame mirrorless cameras.

The lens is the first to feature Nikon's new ARNEO coating, which complements Nikon's Nano Crystal Coat to further reduce flare and ghosting.
"While Nano Crystal Coat suppresses ghosting and flare coming from backlight at diagonal angles, the ARNEO coat compensates for light entering the lens from vertical angles," Nikon says. "This expanded field enables the lens to capture exceptional contrast and sharpness even when the light source is visible inside the frame."
The lens is also the first NIKKOR Z lens to feature a dedicated manual focus ring (that's present in addition to the customizable control ring), a Function (L-Fn) button, and an info display.
The Organic EL Lens Information Panel on the side of the lens displays key settings such as focus distance, depth-of-field, aperture, and focal length.
The L-Fn button lets you set over 20 custom functions for shooting still photos.
For focusing, the lens combines a stepping motor (STM) with Nikon's new Multi-Focus System.
"This system uses two actuators to move two focus groups at once, enabling the lens to achieve critical focus rapidly from nearly any distance, including close-up shooting," Nikon says.
A big strength of this new lens is its portability: compared to the popular AF-S NIKKOR 24-70mm f/2.8E ED VR for DSLRs, this new lens is 24.7% lighter and 18.4% shorter.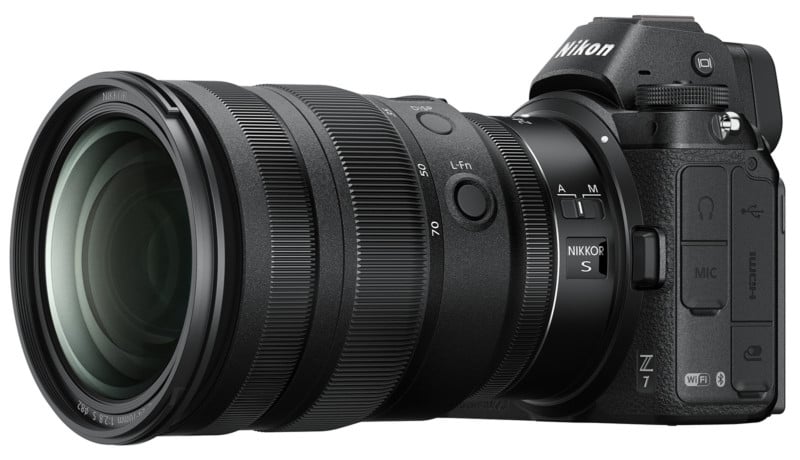 "The NIKKOR Z 24-70mm f/2.8 S is the lens that Z Series users have been waiting for, a lens that many photographers and videographers would never leave home without," says Nikon EVP Jay Vannatter. "Lightweight and tack sharp, the 24-70mm f/2.8 S is a great example of the outstanding performance and portability that is possible with our next-generation Z Mount System."
Other features and specs of the NIKKOR 24-70mm f/2.8 S include 17 elements in 15 groups (including 2 ED and 4 aspherical), a fluorine coating (that repels dust, water, grease, and dirt), virtually no vignetting edge-to-edge even at f/2.8, and minimal focus breathing.
Here's a short video in which photographer Ami Vitale shares her impressions of the lens and some sample photos shot with it:
The new NIKKOR Z 24-70mm f/2.8 S will be available in the spring of 2019 with a price tag of $2,300.