Godox's S-R1 Adapter Lets You Mount Round Magnetic Modifiers on Flashes
Godox has revealed its new S-R1 Round Head Accessories Adapter, a speedlight attachment that lets you mount the company's round magnetic modifiers on traditionally shaped flashes.


The company's AK-R1 kit features a number of modifiers and accessories, including a dome diffuser, a diffuser plate, a four-wing reflector, a bounce card, a honey comb, color filters, and a snoot.
The accessories are designed for round-head products such as its Godox H200R (AKA Flashpoint eVOLV 200) round flash head and the upcoming round-head flash that Godox showed off at Photokina 2018. But this adapter brings compatibility to most or all of the popular speedlights on the market.
The S-R1 adapter slides onto rectangular flash heads to provide a round magnetic mounting point. Gridded rubber mats on the inside surface of the adapter provide scratch-free grip, and a screw on top helps tighten the adapter around flashes of different sizes.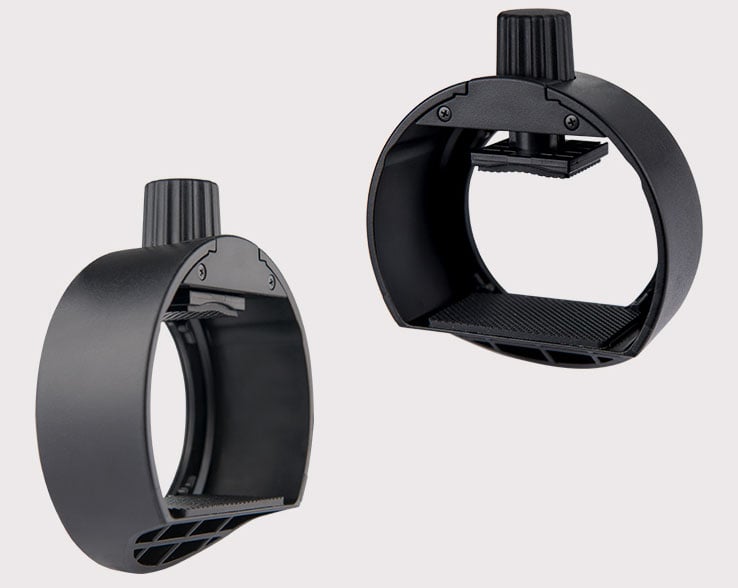 In addition to being compatible with Godox V860II, V850II, TT685, and TT600 series flashes, the adapter can be used on flashes by other manufacturers as well, including Canon, Nikon, and Sony.
Here's a short video showing how the adapter is used:
No word yet on when the Godox S-R1 adapter will be available or how much it will cost.
---
Update on 1/28/19: It seems the adapter will have a price tag of just $6.90. B&H has already listed the adapter in its online store, noting that it's "coming soon."