Olympus Unveils New Wireless Flash, Commander, and Receiver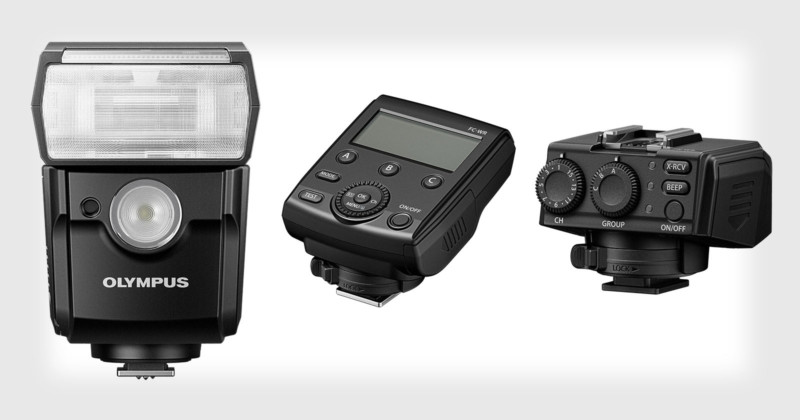 In addition to the new OM-D E-M1X announced today, Olympus has also unveiled a new weather resistant FL-700WR wireless flash, FC-WR commander, and FR-WR receiver.

All three products are dustproof, splashproof, and freezeproof (14°F/-10°C). Since they use wireless radiowave communication, they can operate in bright conditions and regardless of obstructions in the area from a distance of 30 meters (98.5ft).
"This durable construction makes it possible to control multiple flash units from the camera in various shooting conditions," Olympus says.
FL-700WR Flash
The FL-700WR wireless electronic flash features a maximum guide number of 42 meters (ISO 100/m) and the ability to both be a commander and a receiving flash. Full flash power can be used after a recycle time of 1.5 seconds. Due to this short charging time, the unit can be used for sequential flash photography at 10fps.
When operating as a commander, the FL-700WR can connect to three groups and an unlimited number of flashes. Each group can be turned on and off and the flash intensity compensation can be configured.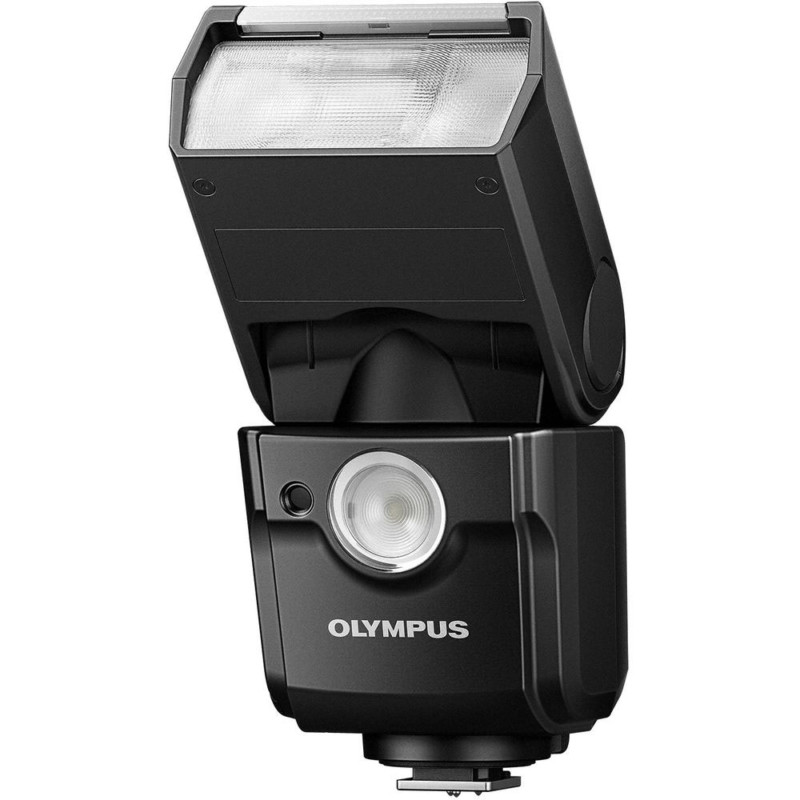 The FL-700WR can also work in the conventional optical communication RC mode as a slave unit.
Other features of the FL-700WR flash include Multi Flash mode (firing multiple times during long exposures or bulb shooting), compatibility with certain Olympus features (High Res Shot, Focus Stacking, Focus Bracketing), high-speed sync that exceeds the cameras max sync speed, first-curtain and second-curtain sync, TTL modes, an LED light for video (77° angle of illumination and 100-lux brightness), bounce angle adjustment (180° horizontally and 90° vertically), catchlight and wide panels, and a sound indication for recycle completing.
FC-WR Commander and FR-WR Receiver
The new FC-WR and FR-WR are compatible with a number of products in the Olympus ecosystem, including the FL-900R flash.
The commander can connect to three groups and an unlimited number of flashes. As with the FL-700WR flash, photographers can toggles groups and adjust flash intensity.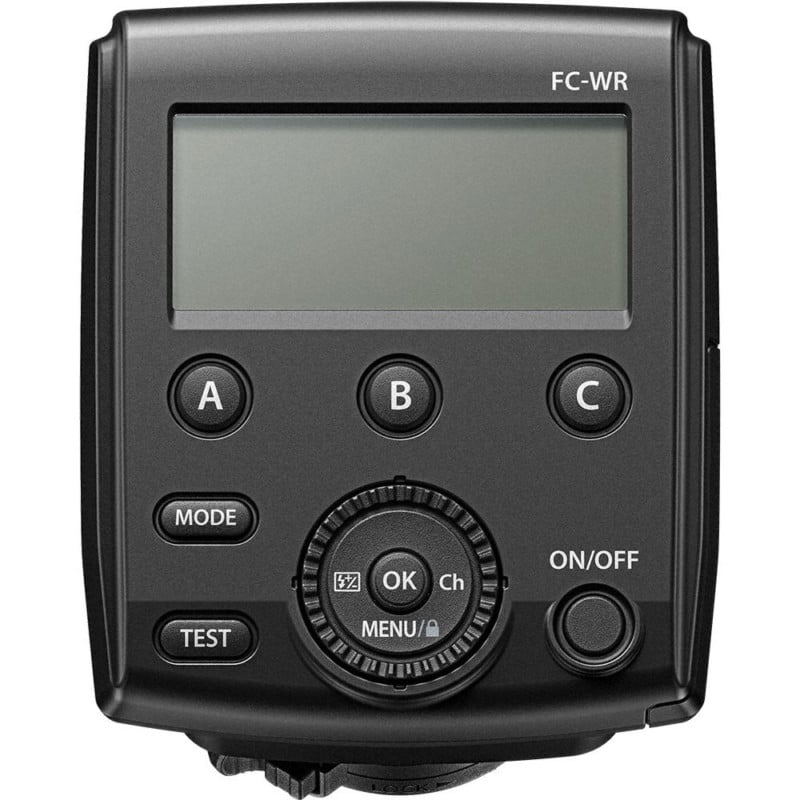 It's "equipped with independent buttons for groups A, B, and C, making it possible to quickly configure settings for each group as well as adjust the shooting mode and flash intensity while viewing the monitor," Olympus says. "Groups and channels can easily be set and checked using the dials on the FR-WR. This design makes the unit intuitive, comfortable and easy-to-use during multi-unit shooting."
The receiver features a sync terminal that can connect to commercial flash units for remote firing. Like the FL-700WR flash, it too can emit a sound when charging is complete.
Pricing and Availability
The FL-700WR Electronic Flash, FC-WR Wireless Commander and FR-WR Wireless Receiver will be available in February 2019 with price tags of $400, $350, and $230, respectively.