Olympus Teases the OM-D E-M1X Pro-style Mirrorless Camera
Olympus just released this 18-second video teasing an upcoming mirrorless camera that will be announced on January 24th, 2019. From the glimpses we see, it seems clear that it's the previously leaked OM-D E-M1X camera, which features a pro-style body that has a built-in vertical grip.

The video suggests that the camera is suited for shooting sports, and its use in wet and sandy venues suggests that there will be some solid weather-sealing present in the body.
Here are a few views of the camera teased in the video (as well as an obligatory shadowy outline):
These views match up with the photos that were previously leaked in December 2018: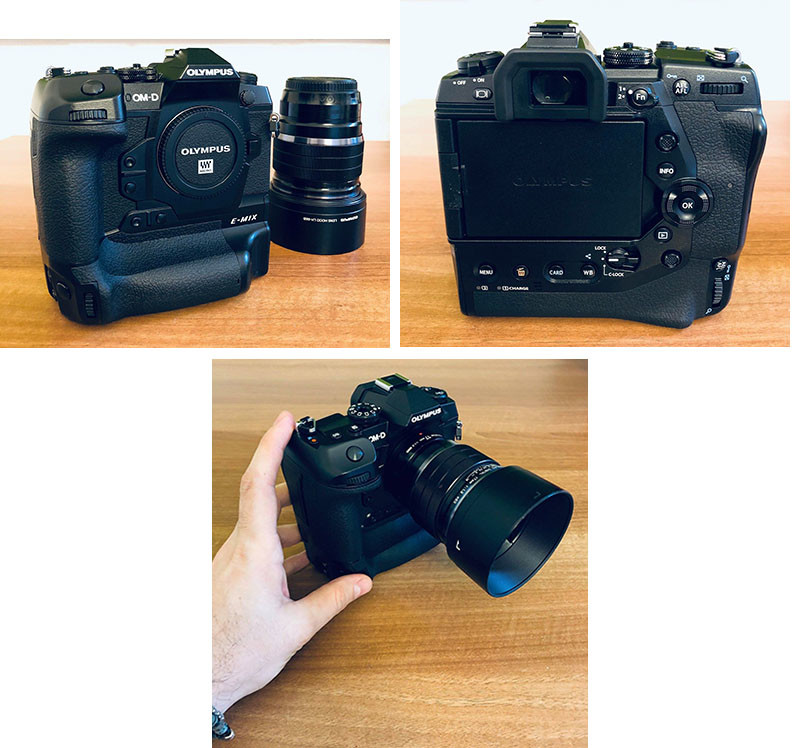 43 Rumors is hearing that the camera will feature a 20MP Four Thirds sensor that shoots 18fps. Rumored specs include 7.5+ stop stabilization, 2 TruePic VIII processors, 2x the processing speed of the E-M1 II, advanced autofocus features, an ~80MP high-res shooting mode at 1/60s, a live electronic ND filter, a larger EVF, and a price tag close to $3,000.
January 24th is only a few weeks away, so stay tuned.