Leica M10-D: A Minimalist Analog-style Body with Wi-Fi Instead of an LCD
Leica has announced the new M10-D, a rangefinder with "a digital heart and an analog soul." From the outside, it looks like Leica's digital M rangefinder line has gone back to the world of film photography.


The Leica M10-D is the closest Leica has come to offering digital photography with an analog shooting experience. You won't find an LCD on the back of the camera.
Instead, live view, reviewing photos, and adjusting settings can be done on a smartphone through Leica's FOTOS app for iOS and Android.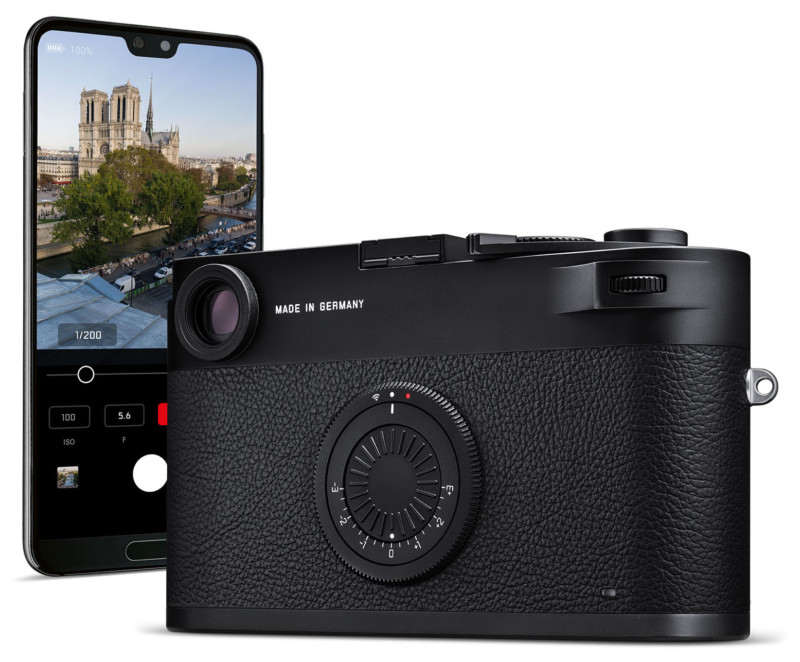 "The Leica M10-D combines the benefits of a digital M camera with an unprecedented approach to rediscovering the magic of an analog photographic experience, now augmented with mobile connectivity," Leica says.
Where the LCD screen usually is on M cameras, you'll now find a new control ring that's used to turn the camera on and off, activating Wi-Fi, and making exposure compensation adjustments.
The new mechanical exposure compensation dial is "a first for digital M models, harkening back to the ISO film sensitivity dial seen on classic analog M-Cameras," Leica says.
All the essential exposure settings you'll need are adjusted with mechanical controls found right at your fingertips.
One curious design feature of the camera is the presence of the new "classic" film advance lever.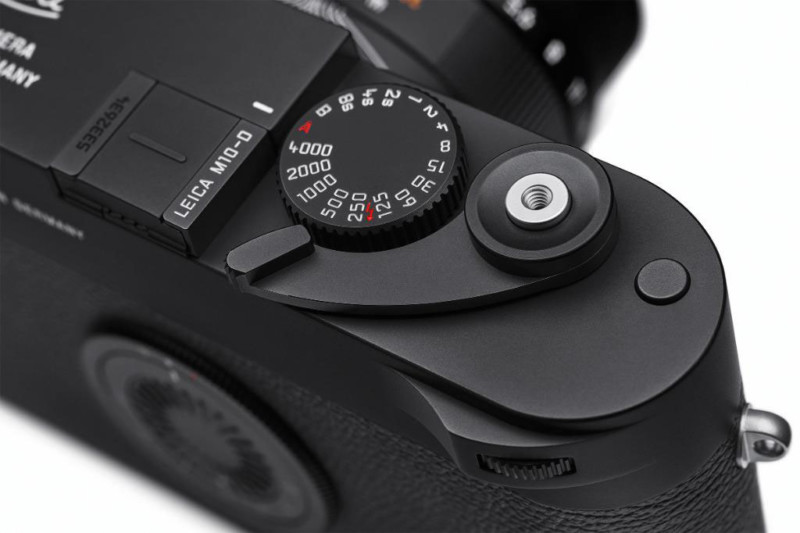 When photos of the M10-D leaked recently, there was speculation that the new lever might be used to manually cock the shutter. But the camera doesn't go that far — the lever is simply a fold-out thumb rest that is designed to improve ergonomics, especially when shooting one-handed.
In terms of other features and specs, the Leica M10-D is identical to the standard $7,295 M10: a 24-megapixel full-frame CMOS sensor, the Leica Maestro II image processor, a 0.73x optical viewfinder, ISO 100-50000, 5fps continuous shooting, no video features, and a weather-resistant brass build.
The Leica M10-D is available now with a price tag of $7,995.
---
Image credits: Images by Leica and via DPReview and Leica Rumors