Magazine Covers Shot with Phones Ain't No Thang
Scoring a national magazine cover shoot to prove the greatness of a phone's camera has become part of the standard PR playbook for manufacturers. TIME featured photos taken by Luisa Dörr using an iPhone for a September 2017 cover story entitled "Firsts" about women changing the world.

And GQ's November 2018 cover features an image of First Man's Ryan Gosling shot by Giampaolo Sgura on a Google Pixel 3.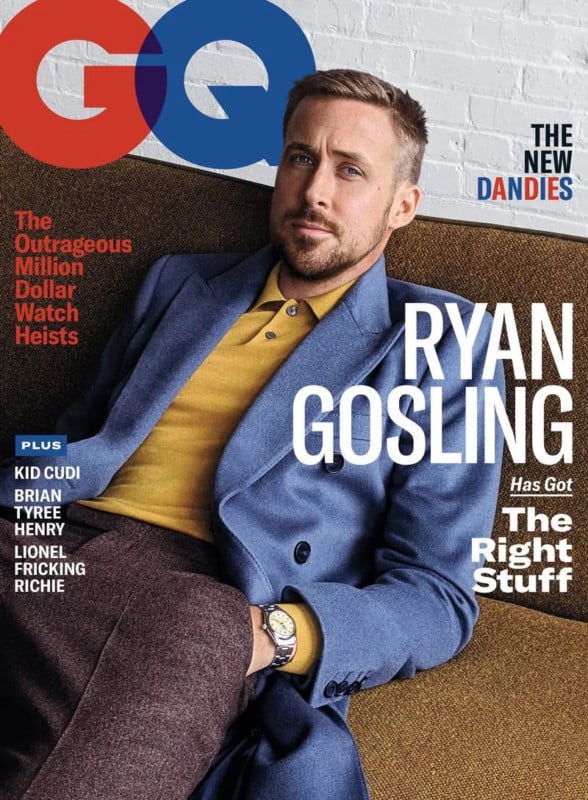 On the one hand, the quality of smartphone images is a technological marvel of hardware and software that merits mention. While phones and their operating systems have entered a slow-and-steady maturation phase largely devoid of wow factors, the cameras have gotten frighteningly good year after year. In the past 18 months, phones from a variety of manufacturers have showcased the power of computational photography and machine learning – shifting photography away from its optical origins into something much more mathematical with incredible results.
On the other hand, smartphones outnumber dedicated cameras by orders of magnitude in both physical quantity as well as the number of images taken in a given time. A camera phone created in 2018 with sufficient light better be able to create an image that can be used on a magazine cover (and let's be honest, these images are retouched anyway).
Sgura is a fine celebrity portraitist. Armed with stylists, lighting grips, and um, Ryan Gosling, he's more than capable of producing a great image whether he's using a top of the line DSLR or an $800 Pixel 3.
But Google's bragging rights are moot because the wow factor is no longer there. Consumers expect great images from their expensive, pocketable computers. I've never wondered what camera a photographer used to shoot a cover, and phone manufacturers should stop answering the non-existent question.
---
About the author: Allen Murabayashi is the Chairman and co-founder of PhotoShelter, which regularly publishes resources for photographers. The opinions expressed in this article are solely those of the author. Allen is a graduate of Yale University, and flosses daily. This article was also published here.