I Took Apart My $2,300 Sony Lens to (Try to) Fix It Myself
I always put a lens hood on my lenses. Except… when they fall! As I recently finished shooting at 6 AM in the Maldives with my wife, I kicked my tripod with my Sony a7R III, Sony 16-35 f/2.8 GM, and an ND-8 filter on it. The tripod fell over towards the ocean and, to my partial relief, fell on the wooden platform 7 feet (2m) below with the camera on it…

I thought the camera itself would be destroyed but only the lens appeared to be damaged. The external barrel was crooked and the lens filter cracked and bent.
My biggest issue was that I still had another 3 weeks of traveling planned through India and needed my 16-35mm — I didn't have any other wide angle — for shooting photos and YouTube videos. "Luckily" the lens' autofocus was working and apart from a slight tilt-shift effect on one side of the lens, it was usable! So I used it broken for 3 weeks until I got back to France.
Here are shots I captured with the broken lens:
Back in France, I decided to open the lens with a friend, as the lens was out of warranty and repairs can be very pricey! If I can fix it myself, let's do it.
The first thing was to remove the filter ring. It was so "strong" (thanks PolarPro) that I had to saw it before bending it to get it off.
There was no info online about this lens' internals, so we blindly and slowly made our way through all the parts. There are a lot of tiny pieces you don't want to lose when doing so.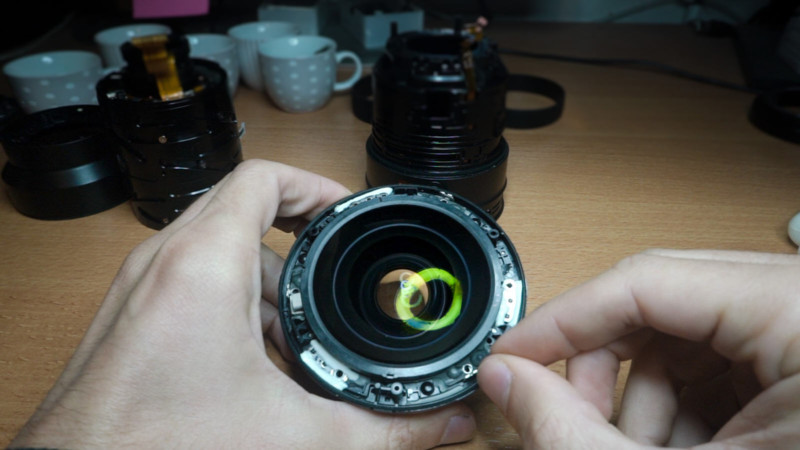 I was really amazed by how well it was all fitted together and organized inside.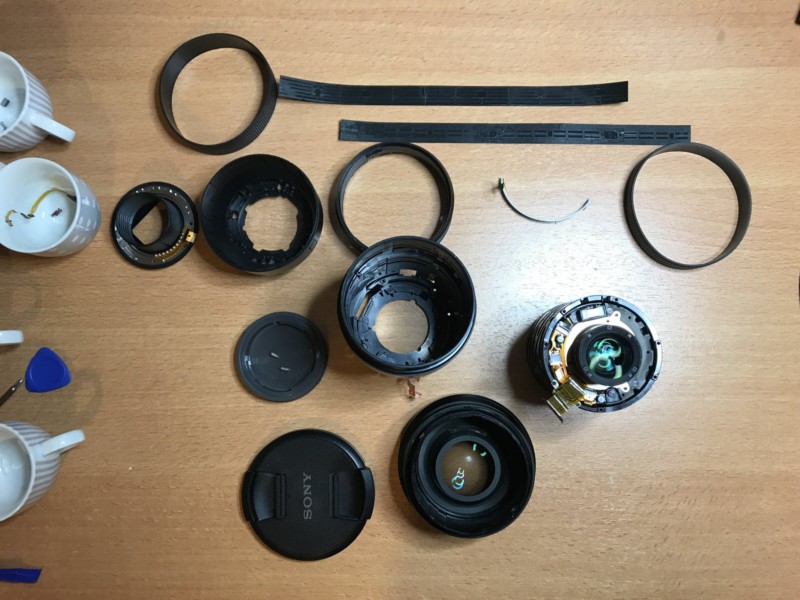 We had to find a few "hidden" screws (like the ones under the rubber and tape) to access the broken part. It was the front element "housing". 3 screws hold the barrel and that element and the threads in the plastic broke there.
If you ever wonder why those lenses are so expensive… just look at the size of the front element!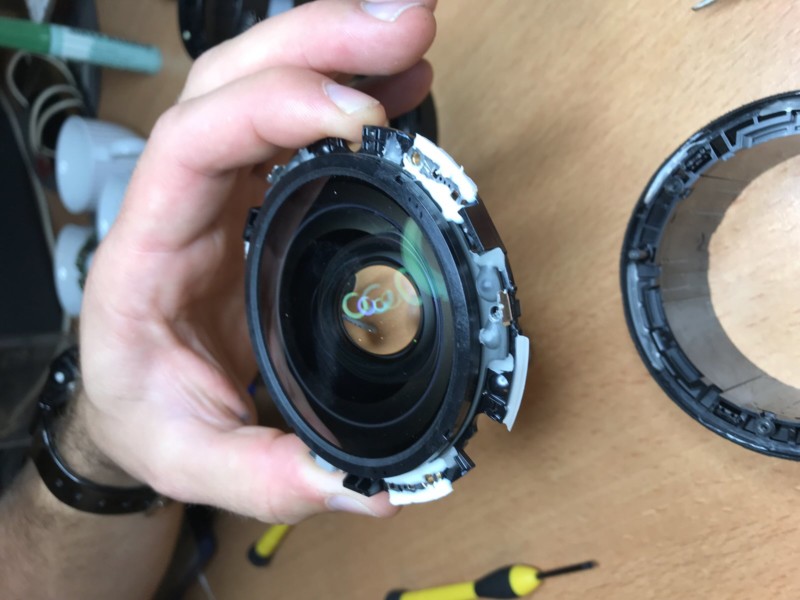 A friend had sent me a website with spare parts for that lens but none had photos nor a description, so I ordered the one that "sounded" right and crossed my fingers.
I document by tear down and repair in the 9-minute video above.
The lessons I took away from this experience are:
1. Always put the lens hood back on
2. When using a tripod, start by putting weight on it so that it's less "kickable"
3. Always take a very cheap extra lens (and body) that you can use in case of emergency, even if it adds a bit of weight.
4. Be at peace with having expensive gear break.
Now I'm ready for my next adventure!
---
P.S. If you enjoyed this video and article, you can find more by subscribing to my YouTube channel.
---
About the author: Pierre T. Lambert is a travel photographer. The opinions expressed in this article are solely those of the author. You can find more of Lambert's work on YouTube and Instagram.