When a $13,000 Camera Lens Shatters on the Ground…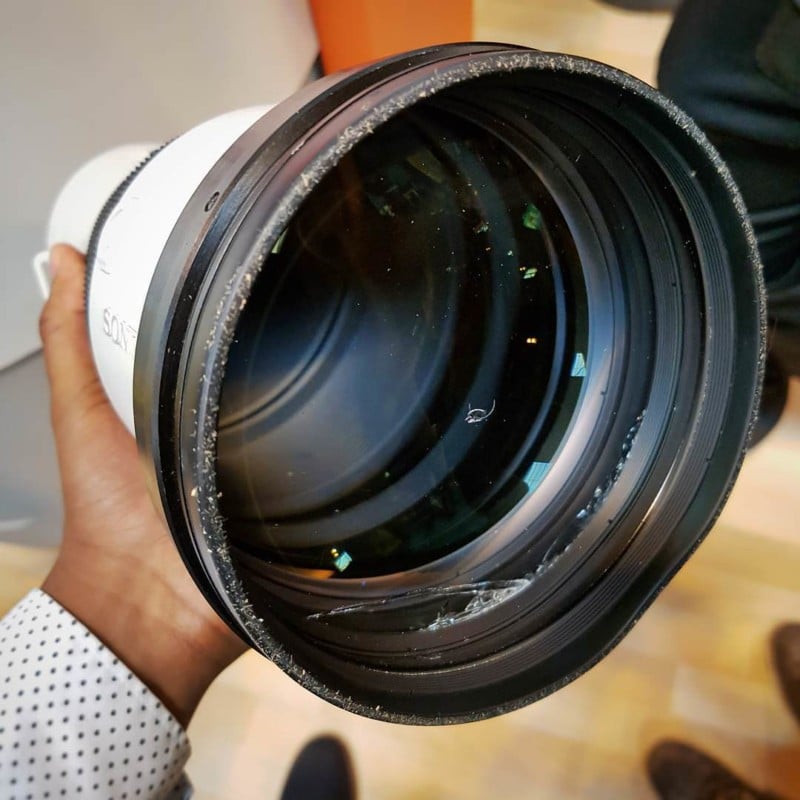 Photographer Canonjon of São Paulo, Brazil, shared this photo that represents "£12.5K worth of ouch." It shows a $13,000 Sony 500mm f/4 G SSM lens that fell and shattered on the ground.

"Not taking care when mounting large telephoto lenses can be a costly mistake," Canonjon writes. Here's what this 1.2-foot-long (36.8cm), 7.6-pound (3.46kg) lens looks like when it's not broken:
"It was mounted on an a99 II on an unweighted tripod and, because no one was holding it, was off balance and fell," Canonjon tells PetaPixel. "There was an almighty crash and the front element was shattered as pictured."
"Surprisingly there wasn't more damage, considering the noise. The lens and camera are much tougher than I'd have thought, the camera and lens/camera mounts were undamaged."
While the lens is readily available for purchase online, sonyalpharumors writes that getting your hands on it can take a while: apparently you'll need to wait 1 to 2 months for it to reach you after you place your pricey order.