Konseen Photo Studio: A Pop-Up Light Tent with LED Portrait Lighting
Product photographers use pop-up light boxes and tents to capture well-lit photos with minimal setup. If you want the same kind of convenience except for people instead of products, check out the Konseen Photo Studio.


The product is a human-sized light tent that's quick to assemble — simply slide the rods into the tubes and joints to create the frame, spread the tent cloth over it, and use the zippers and Velcro-style hook-and-loop fasteners to close and secure things.
The tent is made of a "specially woven and heat-resistant silver reflector, which delivers uniform illumination while eliminating harsh shadows and reflective glare," Konseen writes.
Unlike the simpler Lastolite Mini Studio Cube Lite, a minimalist solution that assembles and collapses in seconds, the Konseen Photo Studio packs more features.
First, the light tent comes with 8 LED light strips (color temperature 5500k) that each contains 96 individual LED lights. The lights are placed to illuminate the portrait subject within the tent, and the strips are dimmable to give you precise control over how much light you'd like.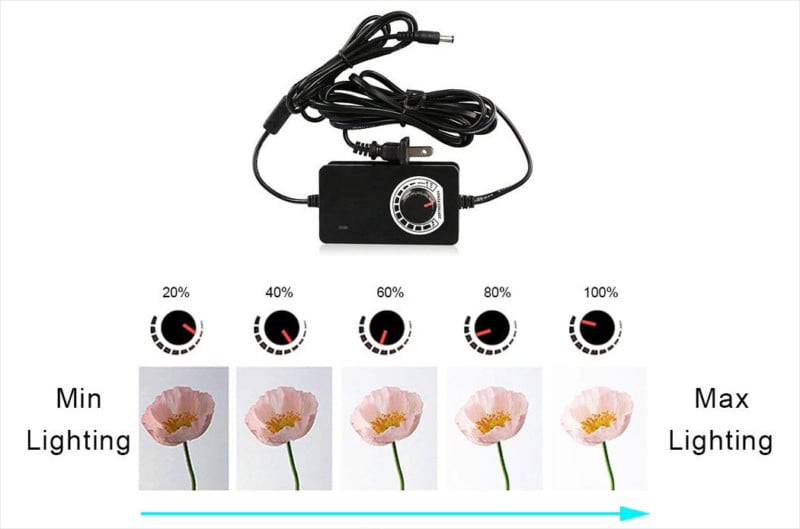 There are also three PVC background boards (black, blue, white) for different looks and three soft cloths for light diffusion.
The Konseen Photo Studio comes in two different sizes: a larger 47x39x78in (1.2x1x2m) one that costs $340 and is fit for adults, and a 47x32x63in (1.2×0.8×1.6m) one that costs $280 and is fit for children.