Photos of Dogs in Breathtaking Landscapes
Polish photographer Alicja Zmysłowska has a new photo series that combines her three biggest passions: photography, dogs, and traveling. The images show dogs posing in breathtaking landscapes.

The 23-year-old photographer, who has created several viral photo series of dogs, wanted to do something different and ambitious with her dog photography.
For the past three years, she has been taking dogs out into the great outdoors to show the power and beauty of nature in her photos. The series is titled "Craving Miracles."
"I wanted to combine dreamlike landscapes with dogs as my main models, to create something unique which I haven't done before, wanting to go out from my comfort zone and the colorful portraits of dogs which I was used to," Zmysłowska tells PetaPixel.
Zmysłowska trekked to difficult-to-reach locations that go well beyond the local forests and parks she typically visits. Locations include the glaciers, glacier lagoons, lava fields, fjords, huge waterfalls of Iceland, Norway, and Alaska.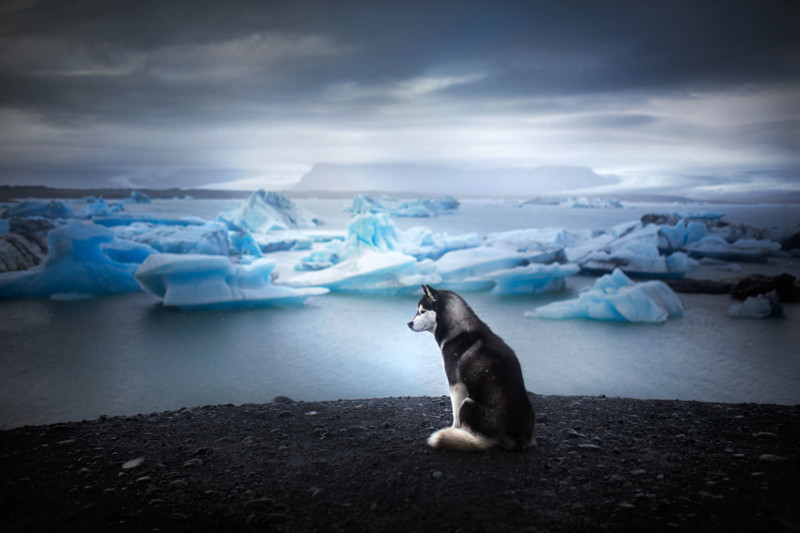 The photographer says her list of places to visit grows endlessly and she hopes to continue building upon this project in the coming years. You can follow along with her work on her website, Facebook, and Instagram.