Leica M10-P Unveiled with the Quietest Shutter and the First Touchscreen
Leica today announced the new Leica M10-P, a stealthy M series rangefinder camera that's designed to help "photographers to see and not be seen."


"Exceptionally discreet, the M10-P embodies the essence of the M philosophy and raises the traditional subtlety of the M series to an unprecedented level," Leica says.
One of the main features of the M10-P is the newly designed shutter, which is the quietest to ever appear in an M camera — it's "virtually silent to the ear," Leica says. Here's a comparison by PCMag of the M10-P's shutter sound compared to a few other cameras on the market:
The minimalist design of the M10-P omits the iconic Leica red dot logo and all other branding on the front of the camera. The only branding you'll find is the "subtle Leica lettering" on the camera's top plate.
On the back of the M10-P is the first touchscreen to appear on an M-series rangefinder. The available touch-functions include checking focus in Live-View and Playback as well as swiping and pinch-to-zoom.
The M10-P also features a built-in Level Gauge that helps photographers frame photos by leveling the camera.
Aside from the features described above, all the other features, functions, and build details of the M10-P are identical to the standard M10: a 24MP full-frame CMOS sensor, a Leica Maestro II image processor, ISO 100-50000, 5fps continuous shooting, a 0.73x-magnification viewfinder, a 3-inch 1.04M-dot LCD with Gorilla Glass, Wi-Fi, no video recording, a built-in ISO dial, a frame line selector, and a weather-resistant brass build.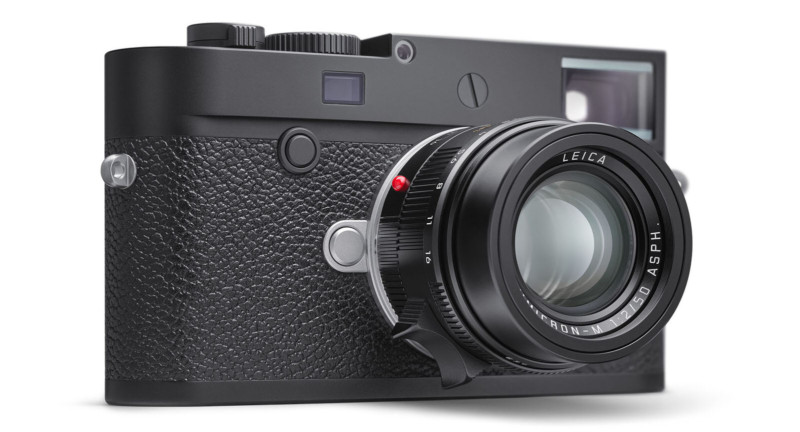 Here are some sample photos captured using the Leica M10-P by photographer Mathieu Bitton: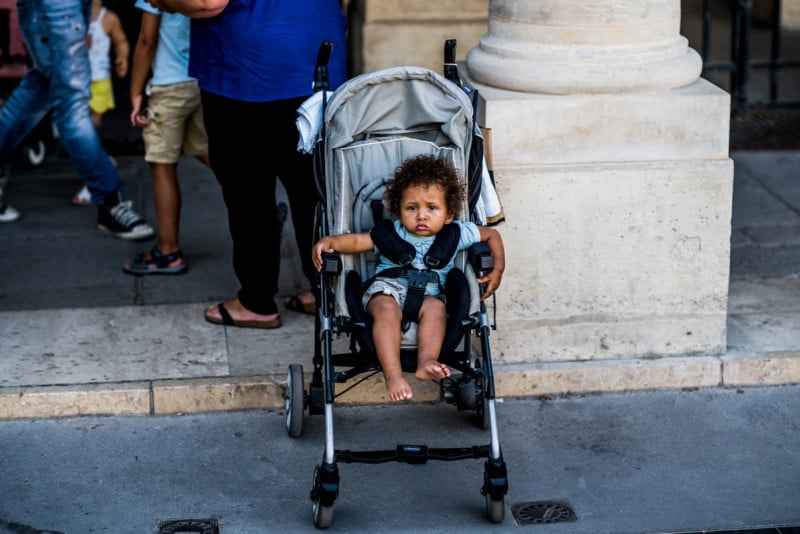 The Leica M10-P is available starting today in black and silver with a price tag of $7,995.