PhotoMirage Lets You Give Still Photos Cinemagraph-style Movement
The software company Corel has announced a new app called PhotoMirage that lets you bring still photos to life with cinemagraph-style movement.

Ordinary cinemagraphs require short video clips that moving portions of the frame are taken from. Like Plotagraph, PhotoMirage only requires a single still photo that faux motion is then applied to.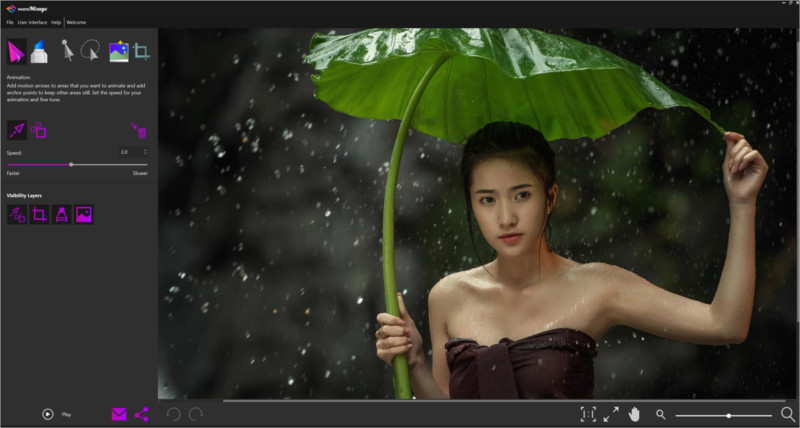 Animating a photo with PhotoMirage takes just minutes. You add Motion Arrows to areas you'd like to see motion in, you plot Anchor Points to isolate areas you'd like to keep still, and you hit Preview to see what the result looks like.
In addition to the basic creation steps, there are also advanced selection tools, Smart Photo Fix, and Visibility Layers to help you create better results. Here's a short walkthrough video showing the creation of one moving image:
Resulting motion photos can be exported as MP4, WMV, or GIF files in dimensions of your choice. There's also the ability to share images directly to Instagram. Here are some more examples of animated photos created with PhotoMirage:
PhotoMirage costs $70 but can be used with a 15-day free trial.
(via PhotoMirage via DPReview)