Goodman One is an Open-Source, 3D-Printed Analog Camera
Dora Goodman, a maker of handcrafted cameras and straps, has released a new open source camera called the Goodman One that anyone can make if they have access to a 3D printer.

Goodman tells PetaPixel that she has been working on the design of the Goodman One for the past two years, and she's now working to share the camera with as many photography lovers as possible.
"The basic gist was a dream to dress up the classical medium/large format in a new modern look while still remain in the track of allowing some experiment, playfulness and mobility," Goodman says. "I wanted to make a modular camera that easily accepts leaf shutter lenses, and permits multiple photography techniques – be it wet plate collodion or digital back."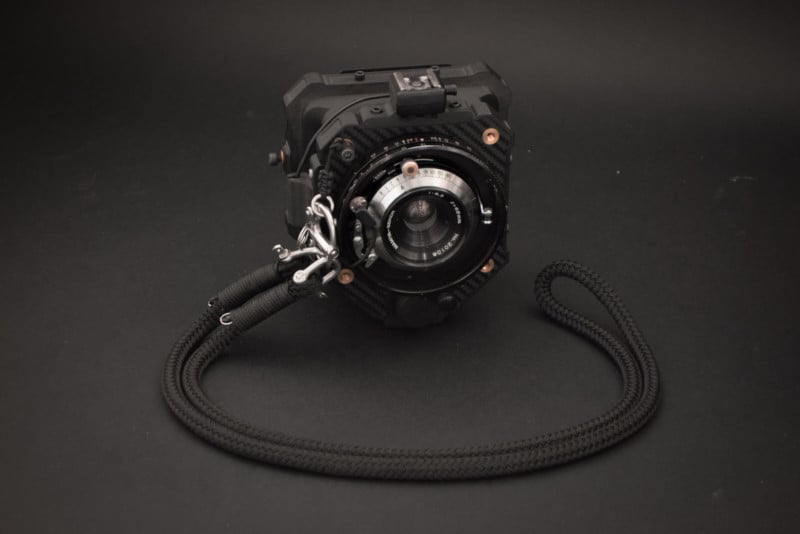 Goodman has already designed a roll film back and sheet film back, viewfinders, a cold flash mount, and a couple of other accessories, but she's hoping that the wider photography community helps take the camera and its ecosystem further.
"You'd not only have a chance to make it yourself using my assembly instructions, but to further tweak, finetune or even replan and pass it on as well," Goodman says. "The Goodman One could therefore be a device almost free yet rather light and durable allowing creative freedom for any experimental photographer."
Goodman has made the plans, files, fine-tuned printer settings, and assembly instructions available through a request form on her website.