This Guy Gave His Game Boy Camera a Canon EF Lens Mount
We've seen the Game Boy Camera used with a telescope and with smartphone lenses, but photographer Bastiaan Ekeler did something even more unusual: he designed and built a Canon EF lens mount for his.

Ekeler calculates that mounting a Canon 70-200mm lens and 1.4x extender to the Game Boy Camera gives him a maximum focal length of just over 3,000mm.
"The Game Boy Camera has a sensor size of about 3.6mm², which seems equivalent to a 1/4″ sensor," Ekeler writes. "This gives the GBC a crop factor of about 10.81. With my 70-200mm f4 mounted on a 1.4x extender, this gives me a max equivalent focal distance of about 200×1.4×10.81=3,026.8mm."
After designing the adapter in 3D, Ekeler used a 3D printer to bring it to life.
He actually had to disassemble the Game Boy Camera to expose the sensor and attach it to the back of the lens mount.
Here's what the resulting camera looks like: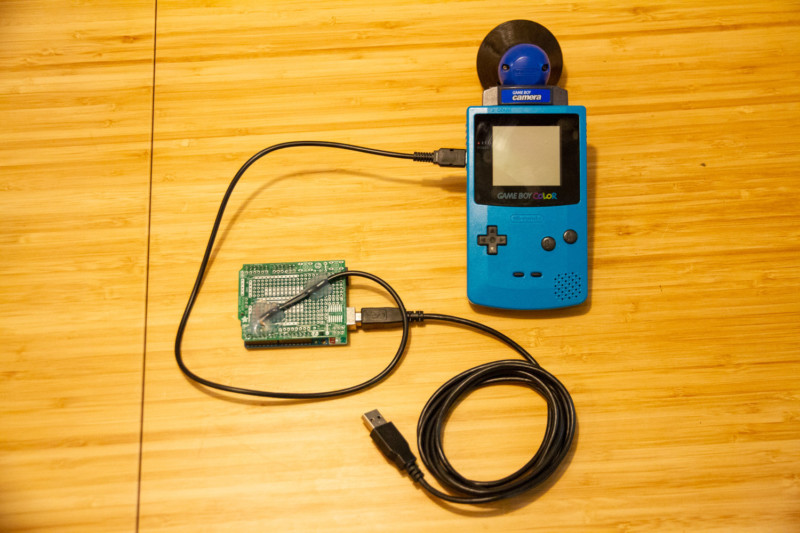 Here are some sample photos Ekeler captured with his unusual camera setup while going for a walk at the beach.
"Fun fact, this combination gives me almost the exact focal length to get the moon to fill the tiny 128×112px frame," Ekeler says. "Shooting the moon handheld with a ~3000mm equivalent lens on an unlit Game Boy screen that updates at about 1fps in low light situations is not an easy task, but I got a couple of shots in!"
"The bird shots actually show some surprisingly creamy bokeh for a 2-bit, 14 kilopixel image," Ekeler writes. "There might be some portrait session in this camera's future."
Ekeler says he was inspired to create his mod after seeing the work of Tim Binnion, who recently used a Game Boy Camera and smartphone telephoto lens to shoot Formula 1 racing.
You can find more of Ekeler's work on his website.