Fujifilm SQ6: The First Analog Square-Format Instax Camera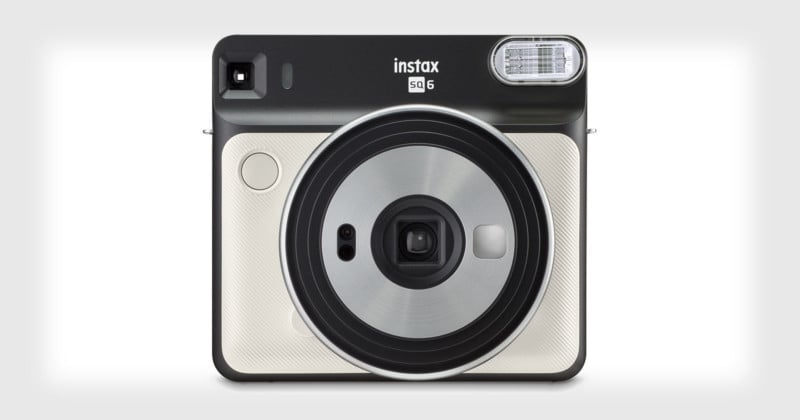 Fujifilm has just announced the new Instax Square SQ6, the world's first analog square-format Instax camera.

Fujifilm announced the square-format SQ10 camera in 2017, but that's a hybrid camera that can create both digital images as well as square-format instant photos. The new SQ6 does away with the digital side of things and is purely for shooting analog square-format Instax film.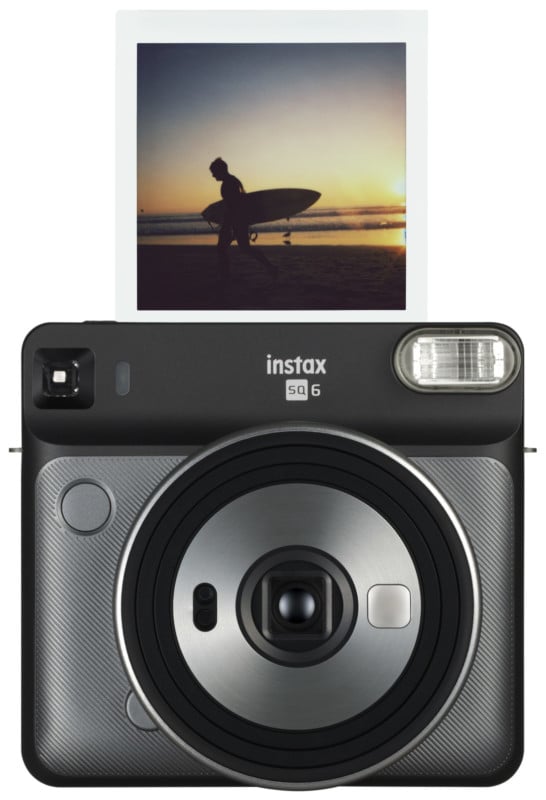 The SQ6 features a flash system that automatically calculates ambient brightness to adjust shutter speed (from 1.6s to 1/400s) for properly exposing both the subject and the background, even in dim settings.
Orange, purple, and green color filters can be placed over the flash to add a tint to the resulting photos.
There's a selfie mode in the camera that also automatically adjusts focus and brightness when you're trying to capture a shareable instant photo of yourself. A small mirror next to the lens helps you position yourself within the frame.
For group pictures, there's a built-in timer as well as a standard tripod mount on the bottom of the camera.
For creative photography, the SQ6 provides three unique modes: a double exposure mode for superimposing two exposures onto a single instant photo, a macro mode for shooting subjects as close as 30cm (~1 foot), and a landscape mode for shooting scenic photos.
Other features and specs of the camera include a 0.4x inverted Galilean viewfinder with a target spot, ± 2/3 EV, an LED display, and power from two CR2 lithium batteries.
Here are some sample square-format Instax photos:
The Fujifilm Instax Square SQ6 will be available in Pearl White, Blush Gold, and Graphite Gray starting on May 25, 2018, for $130.