This Robot is Made of Canon DSLR Gear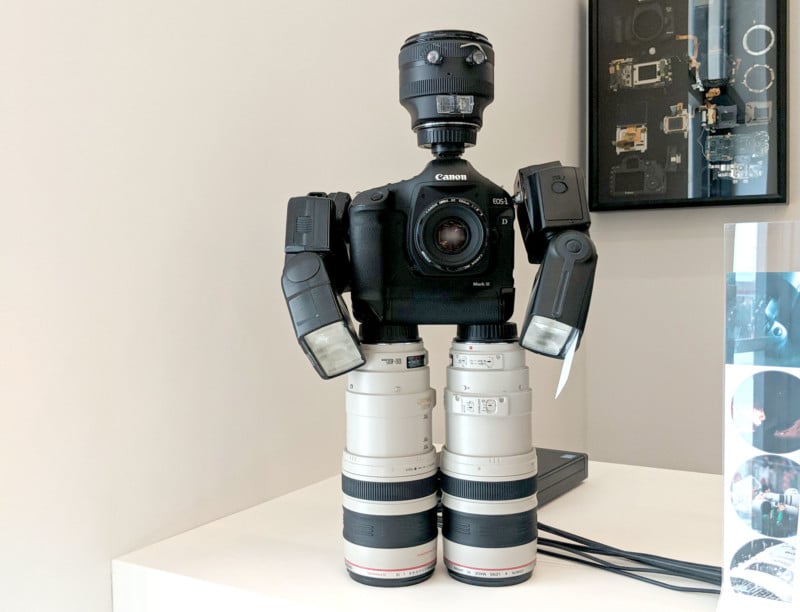 If you ever completely total a pricey collection of camera equipment, perhaps you should consider turning it into a one-of-a-kind robot sculpture for your home or office.

Craig of Canon Rumors was visiting the Canon Canada customer service center earlier this month when he came across the strange sight above: a robot made of high-end Canon DSLR equipment.
It features a prime lens head, a 1D Mark III DSLR and lens for the torso, two flashes for arms, and two 100-400mm f/4.5-5.6L IS lenses for extendable legs.
It turns out the equipment was brought in by a couple of photographers who were in a canoe when it tipped over and send them and their camera equipment into the water. The gear got completely submerged and was damaged beyond repair, so the duo had to replace everything.
After bringing the dead equipment to the Canon Canada center for disposal — there's an electronic waste program set up there — an employee named Samantha decided to create this "Canonbot" instead of having the parts trashed.
---
Image credits: Photographs by Craig Blair/Canon Rumors and used with permission