Watch 3 Photographers Do a Freestyle Portrait Shootout with Work Lights
Gulf Photo Plus held another ShootOut at GPP Photo Week 2018 in Dubai last month, pitting three photographers (Nick Fancher, Zack Arias, and Caleb Arias) in the photography equivalent of a freestyle rap battle.

With only 25 minutes to do their thing, the photographers were asked to shoot portraits of the same subject. But instead of having studio strobes or flashes, the photographers were only given work lights.
Nick Fancher
Nick Fancher invited 3 attendees to help serve as human light stands. He then lit subject with three different colors to create a multiple-exposure portrait.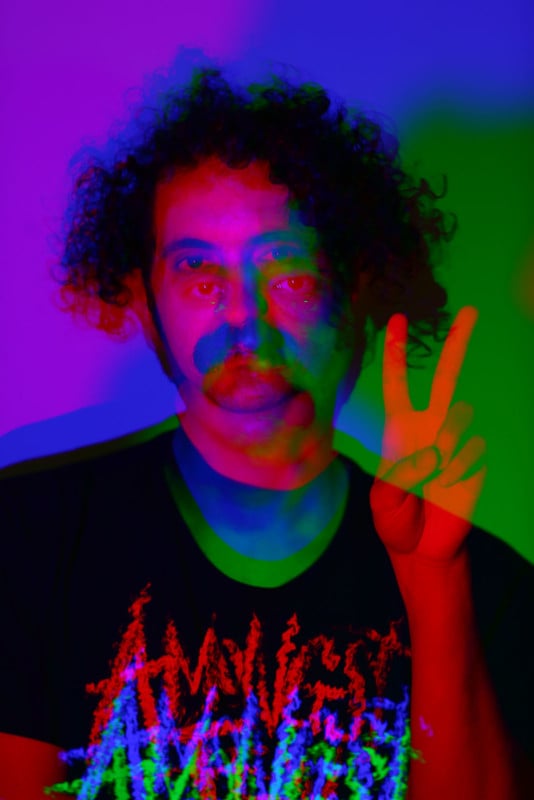 Zack Arias
Zack Arias shot a dramatic portrait of the subject from a low angle with shadows in the background.
Caleb Arias
Caleb Arias used tape to add white lines for a creative foreground in the scene and shot the subject with color gels.
You Be the Judge
Here are links to GPP shootouts in previous years: 2016, 2015, 2014, 2013, and 2012.