ShiftCam 2.0 Offers 12 Different Lenses Through 1 iPhone Case
ShiftCam has announced ShiftCam 2.0, a new iPhone case that supports 12 different for the iPhone. The case is a follow-up to the original ShiftCam case, which supported 6 lenses.

The basic ShiftCam 2.0 system is a case that packs 6 different lenses for the iPhone 7+, iPhone 8+ and iPhone X (the iPhone 7/8 edition has a single row of 4 lenses instead of a double row of 6).
There's a new and improved shift mechanism and a more ergonomic design.
But what's also new is the support for 6 additional lenses.
The first is a front-facing wide angle adapter that provides a wider angle of view for selfies.
ShiftCam has also announced a new line of interchangeable Pro Lens products that can be inserted into the case once the 6-lens travel set is removed. The Pro lineup includes a 180° fisheye, 20x macro, 10x macro, 2x telephoto, and 120° wide-angle.
Here are some before-and-after photos showing the effects of the Pro lenses: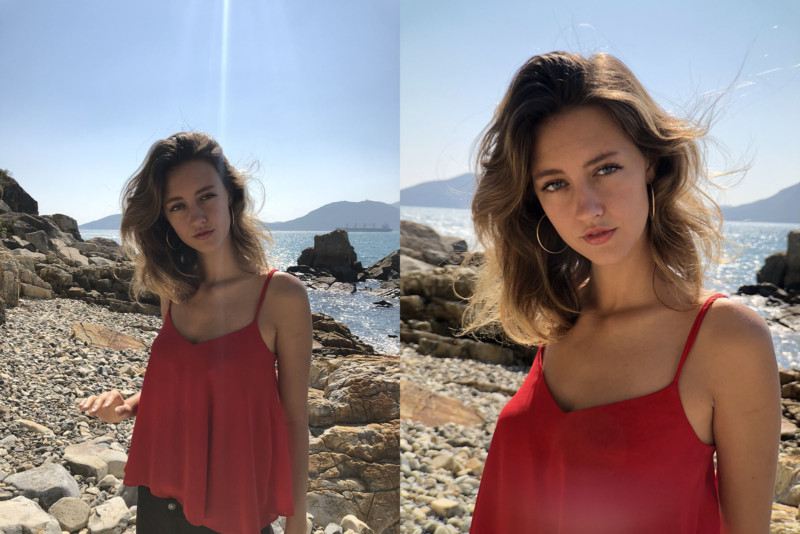 Here's a 3-minute video that introduces ShiftCam 2.0:
ShiftCam has launched a new Kickstarter campaign to raise funding for ShiftCam 2.0 and take "pre-orders" (you'll get your reward if everything succeeds and the project delivers). A pledge of about $49 gets you a ShiftCam 2.0 travel set with the case, wide-angle front lens, and 6-in-1 travel set. A pledge of $98 gets you the $49 set plus one Pro Lens. You'll need to go up the ladder all the way to the $347 pledge level before you can get a kit that includes every one of the 12 lenses.
The original Kickstarter goal of ~$12,700 was reached just 2 hours after the campaign launched, and at the time of this writing, the project has already raised over $70,000.