I Built a 22″ Gridded Beauty Dish for $4 Using Dollar Store Foam Boards
I recently got bored and decided to expand a super-budget project I'm working on. I love gridded beauty dishes for dramatic artsy stuff, beauty, and as a generally very versatile modifier. However, even a cheap one is out of budget for this project. So… I made one.


I spent just $4 in materials from Dollar Tree: 2 white foam boards, one black board, and a 2 pack of electrical tape.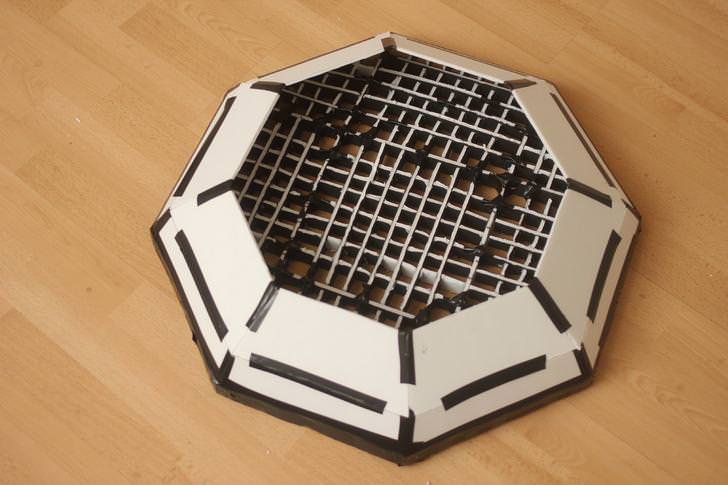 Many many many hours, a bit of trial and error, and too much math later, BAM! Gridded beauty dish.
Here's the final build with speedlite:
It's surprisingly sturdy even though it's cheap dollar store foam board. Preliminary trials show a little bit of a hot center, but overall it performs as I'd expect a gridded dish to work. It's fantastic, and I can't wait to put it to use. I'll definitely return to report once I do a few shoots with it.
---
About the author: Jay Leavitt is a hobbyist photographer who tries to push himself as far as he can go. With many budget constraints around him at times, he does what he can to not let them hold him back at all. Leavitt blogs at Shooting on a Budget.