ProGrade Digital: A New Memory Card Brand by Ex-Lexar Execs
Say hello to ProGrade Digital, a new brand of pro-grade memory cards and card readers for photographers. The company was founded by former Lexar executives who are aiming to offer the highest quality memory cards on the market.

Micron shocked the photo world in June 2017 when it unexpectedly announced the end of Lexar-brand memory cards. A few months later, Lexar as given a new shot at life when the brand was acquired by the Chinese flash storage company Longsys.
A group of former Lexar executives has now banded together to compete against the likes of SanDisk and Lexar in the camera storage space. The founding leadership team all held managerial or technical leadership positions at Lexar and have over 60 years of combined experience in the memory card niche.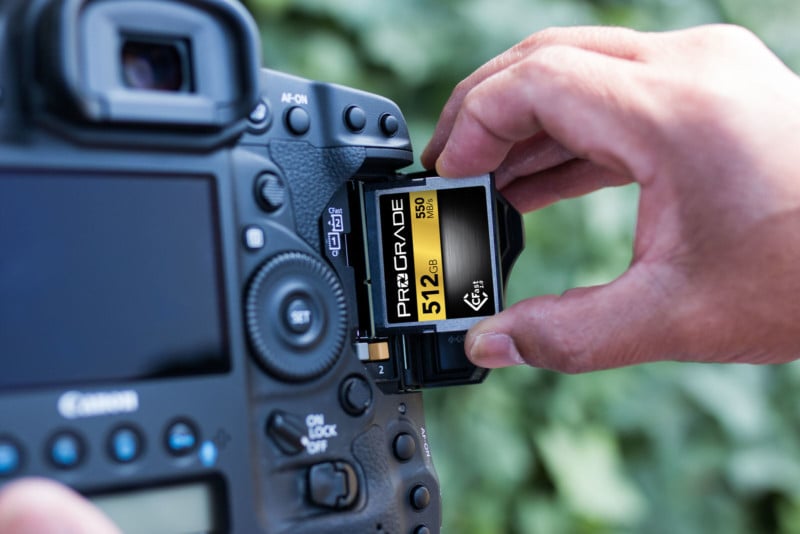 "Leveraging its experience and industry relationships, the team will focus exclusively on developing and marketing memory cards, card readers and software optimized for use within professional cinema and photography markets," ProGrade Digital says.
"Our goal is to be the professional's source for top performing, professional grade memory cards and workflow solutions," says founder and CEO Wes Brewer. "We will be committed to focusing our efforts on the digital imaging pro who is meticulous about his equipment and workflow-delivering the best service, plus best product quality and reliability."
Memory Cards
The company will start out with lines of CFast 2.0 (550MB/sec) and SDXC UHS-II (200MB/sec) cards at pro-level capacities. The controllers in the cards are optimized for pro-grade cameras, and each card will undergo rigorous full-card testing (component-level down to individual memory chips) for "the highest quality control."
Each card will also ship with a 3-year warranty when they hit store shelves later this month through the company website, B&H, and Amazon.
The CFast 2.0 cards will be available in 128GB, 256GB, and 512GB capacities for $230, $350, and $700, respectively.
The SDXC UHS-II cards will be available in 64GB, 128GB, and 256GB capacities for $55, $95, and $190, respectively.
Memory Card Reader
The ProGrade Digital memory card reader features dual slots for both CFast and SDXC, and it uses USB 3.0 Gen 2 for transfer speeds of up to 10Gb/second. You'll be able to multi-task thanks to the fact that the reader supports full-speed data flow concurrently from cards in each slot.
Each reader comes with two 18-inch-long cables (a Type A to Type C cable and a Type C to Type C cable) and a 2-year warranty.
You'll be able to purchase the ProGrade Digital card reader later this month for $80.