Man Discovers His $15 'Zorki' Camera is a $800 Leica in Disguise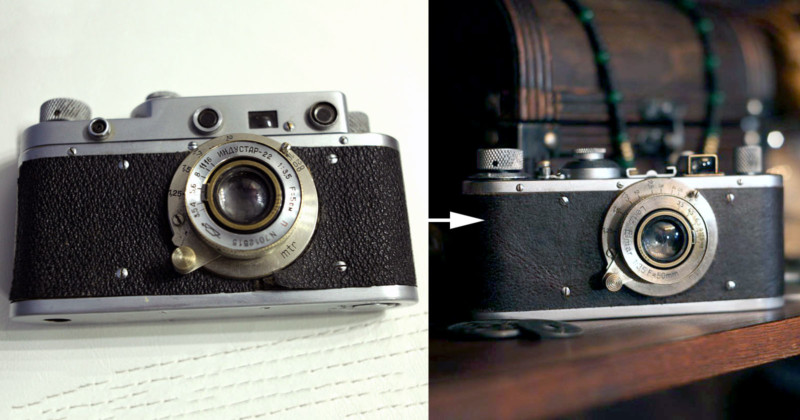 The Zorki is a series of 35mm rangefinder cameras that were made in the Soviet Union from 1948 and 1978. Since they were originally designed to be cheap Leica clones, it's not uncommon to find fake Leica cameras that are actually modified Zorkis. But one Russian camera collector recently found the opposite: his $15 Zorki turned out to be an $800 Leica.

Collector Vitalijs Kezens
tells USSRPhoto
that he recently purchased a used Zorki-C camera for €12 (~$15) at a local Zorki auction. These cameras can often be found for as little as $20 to $40
on eBay
.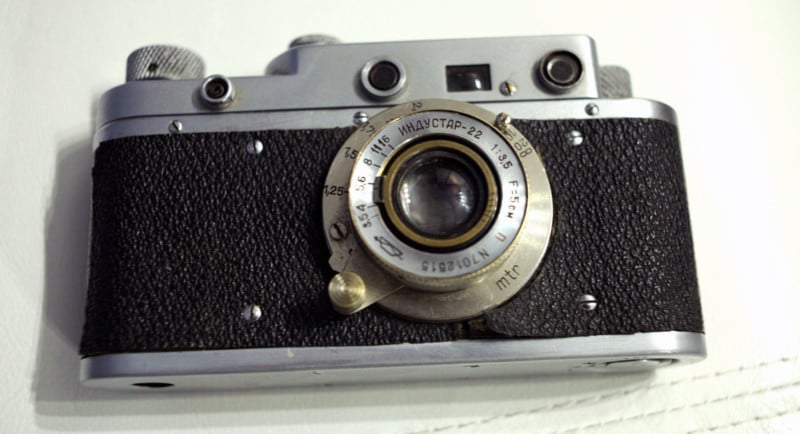 Upon closer inspection, Kezens saw that the camera had signs of German manufacturing on the base plate and body — things "such as 'Zu' 'Auf' and 'Mtr' on lens scale and other not Zorki elements," Kezens says.
After disassembling the top cover, Kezens was surprised to find that it was actually a Leica Standard camera and Elmar lens underneath.
The lens was disguised with a thin ring from a Soviet Industar lens covering the Leica branding.
The Leica camera and lens combo can sell for $500 to $800 on the used market, Vladislav Kern of USSRPhoto tells PetaPixel.
The only thing missing from the Leica was the viewfinder, so Kezens spent a few days creating one himself.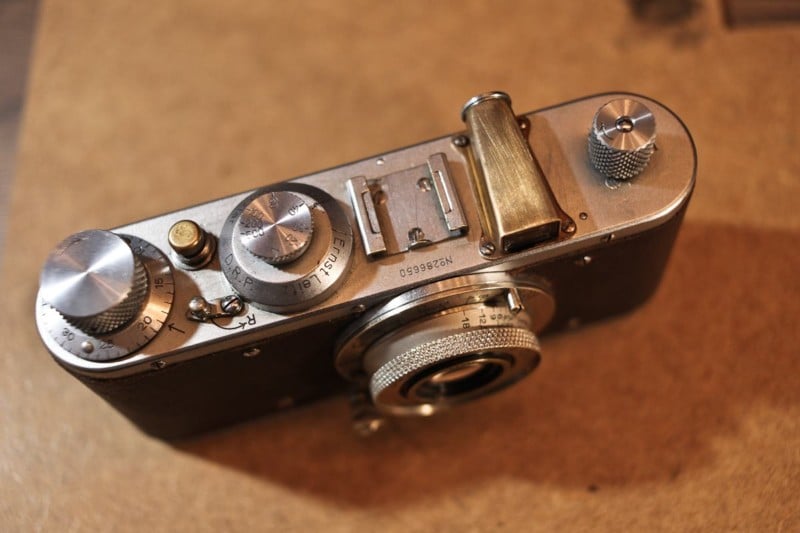 He also removed the fake covering and restored the camera with brown leather.
Kezens now has a beautiful working camera that's worth a lot more than the $15 he paid for it.
And why would someone disguise a pricey Leica as a cheap Zorki, you might ask? It's likely for the same reason photographers these days cover their cameras' logos and markings with black tape.
"My guess is since the camera was found in the former Soviet republic, this was done during the USSR years just to hide the fact you have a 'Leica', to prevent theft or since people didn't want to be singled out as 'rich'."
---
Image credits: Photographs by Vitalijs Kezens and courtesy USSRPhoto