Photos of the Beautiful Vaulted Halls of Grundtvig's Church in Denmark
Grundtvig's Church is a famous church in Copenhagen, Denmark, that's known as a rare example of expressionist church architecture. French photographer Ludwig Favre shot a series of photos that capture the beautiful lines of the giant vaulted ceilings.


The church was built after World War I between the years 1921 and 1940. It was designed by Danish architect Peder Vilhelm Jensen-Klint, who studied village churches in his country before merging the concepts of Brick Expressionism (modern geometric forms) with Gothic architecture (classic verticals).
The hall church has three aisles and measures 259 feet long (76m), 115 feet wide (35m), and 72 feet tall (22m).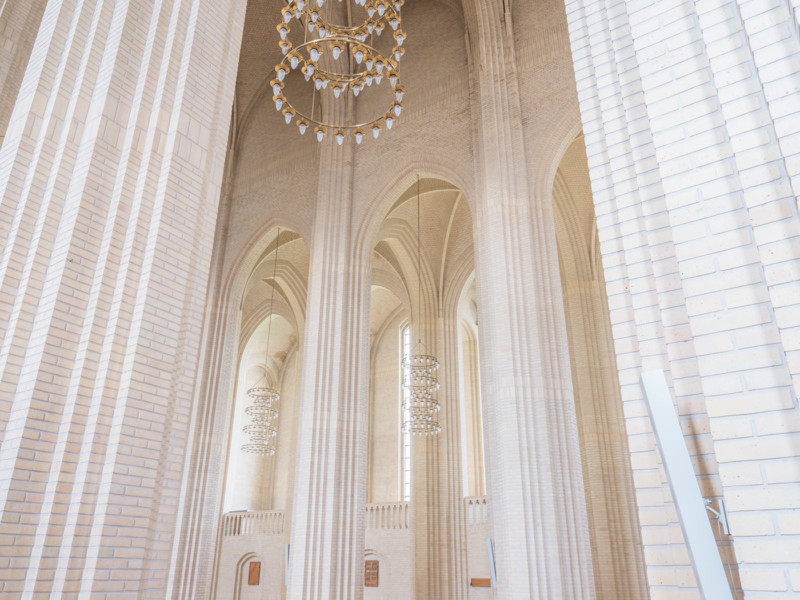 You can find more of Favre's work on his website, Behance, Instagram, and Twitter.
(via Ludwig Favre via Colossal)