Fashion Photog Bruce Weber Sued by Male Model for Sexual Harassment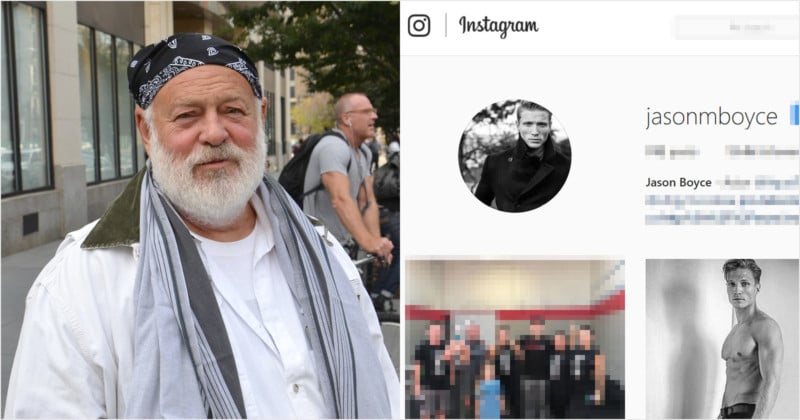 Renowned American fashion photographer Bruce Weber has been sued by a male model for sexual harassment and discrimination. The lawsuit accuses Weber of "casting couch practices."

The
New York Post reports
that the lawsuit was just filed by 28-year-old model
Jason Boyce
in Manhattan, and that it details an incident that occurred back in December 2014 at Weber's Manhattan studio.
Boyce says that after arriving for the photo shoot, the then-68-year-old Weber closed the door to the studio and began photographing Boyce alone in a back room.
"Mr. Boyce, who had been photographed numerous times in the past, was then subjected to a series of practices by Mr. Weber that were unlike any he had experienced previously," says the court documents obtained by the Post.
Boyce says Weber straddled him, rubbed oil onto his forehead, asked him to pose nude without advance notice (removing Boyce's underwear himself when Boyce hesitated, the suit says), forced him to rub his own genitals, made him touch Weber's gentiles, and put his fingers in Weber's mouth.
The model says in the lawsuit that he was "terrified and repulsed" during the photo shoot, but felt that he had to "nail" the opportunity because of Weber's status as one of the preeminent photographers in the fashion industry — Weber shoots ad campaigns for the world's largest clothing labels and shoots for publications such as Vogue, GQ, Vanity Fair, Elle, Life, and Rolling Stone.
"If you just had confidence, you'd go really far," Weber allegedly whispered to Boyce. "How far do you want to make it? How ambitious are you?"
Boyce says that when he didn't respond to the question, Weber abruptly ended the photo shoot, saying, "You know what? Put your underwear on. I think we're done here."
But before Boyce could leave the photo studio, Weber grabbed the model and kissed him on the lips, the suit states.
"Mr. Boyce felt intense dread at the thought of a modeling career in an industry where Mr. Weber was considered by many to be a top photographer and primary champion of male models," the suit continues. "He was worried that he would continue to run into Mr. Weber throughout his career. He experienced anxiety, depression, and high levels of stress."
Boyce is now suing over humiliation, emotional anguish, and lost economic opportunities. He's seeking unspecified punitive and compensatory damages.
Portrait photographer Peter Hurley, who was mentored by Weber, writes in a Facebook comment that he's not surprised by this latest news.
Weber, who lives in Miami with his wife, film producer Nan Bush, has not responded to media requests for comment.
---
Image credits: Header photo of Weber by CHRISTOPHER MACSURAK and licensed under CC BY 2.0