Photoshop Turns Rock Climbing Photos Into Rock Worshiping Photos
Here's a strange and hilarious idea that the Internet has spawned: if you Photoshop rock climbers out of bouldering photos and leave the spotters in the frame, the resulting images look like photos of rock worshipers.

@allmightystone is a new Instagram account dedicated to collecting and sharing these Photoshopped creations.
Just for reference, here's what unaltered bouldering photos look like when they contain both the spotter(s) and the rock climber:
Here are some more examples of Photoshopped rock worshiping photos without the climber shared so far by @allmightystone: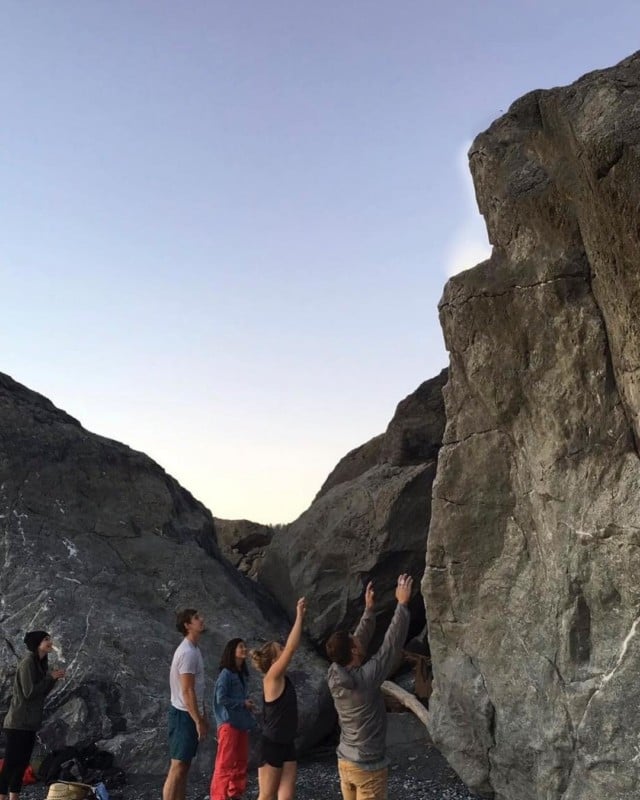 To see more, follow @allmightystone on Instagram. If you'd like to contribute your own Photoshopped photo, you can send it in via email.
(via @allmightystone via Fstoppers)
---
Image credits: All photos courtesy @allmightystone