Pete Souza Looks Back on 1.9 Million Photos of Obama
NPR's Fresh Air just aired this fantastic 30-minute interview (here's a transcript) with Pete Souza, the Chief Official White House Photographer for U.S. Presidents Ronald Reagan and Barack Obama. In it, Souza reflects on 8 years of capturing Obama's presidency, creating an archive of over 1.9 million photos during that time.

Souza was a silent observer and a fly on the wall, present at virtually every meeting and moment during Obama's tenure. Here's what NPR writes about his silent documenting:
Souza sought to minimize his presence at the White House by working with what he calls a "small footprint" — not using a noisy camera, not using flash and moving around gingerly. "I'm not sure if 'invisible' is the right word," he says. "But I was certainly trying to be a piece of the woodwork."
Souza has just published a new book this week titled Obama: An Intimate Portrait. It's a 352-page hardcover book containing a collection of Souza's favorite photos during his latest stint in the White House.
Here's a selection from the book: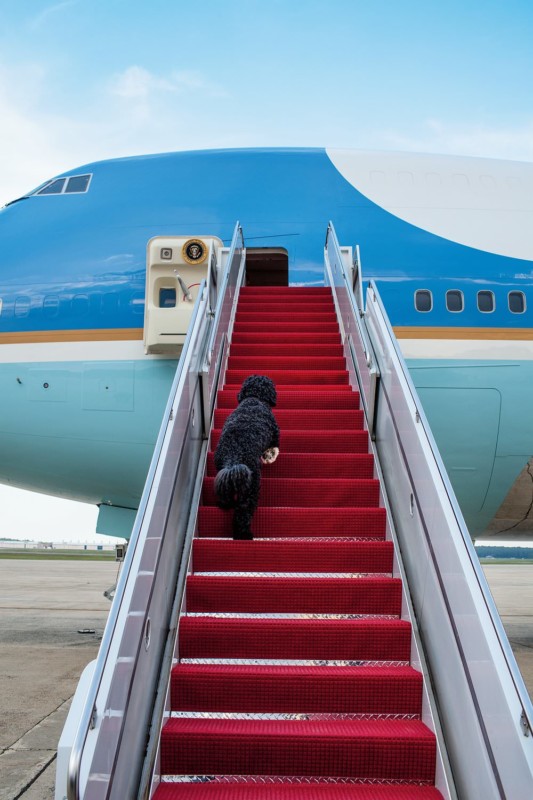 You can purchase Obama: An Intimate Portrait for $29 over on Amazon. To hear more of Souza's thoughts about his photos, check out this 30-minute talk he gave earlier this year at Ohio University.
---
Image credits: Photographs by Pete Souza/Little, Brown and Co., New York