The Pentax 645Z Got a Crazy DxOMark Score of 101 Back in 2015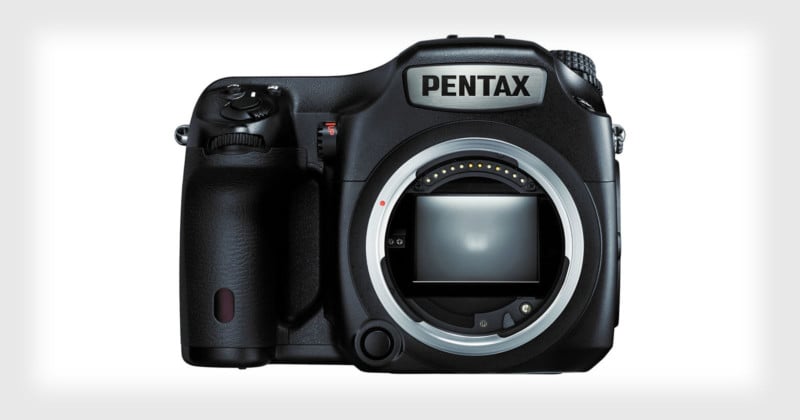 The Nikon D850 isn't actually the first DSLR to be assigned a DxOMark score of 100+. The medium format Pentax 645Z was actually awarded a ridiculously high score of 101 back in 2015, but it's unofficial because that review has never been published.

The score appeared inside DxOMark's review of the Sony Cyber-shot DSC-RX1R II sensor that was published on December 23, 2015. A "top 5" chart, which has since been replaced, showed the 645Z as the top camera ever with the score of 101.
"The new RX1R II achieved an excellent DxOMark score of 97 points," wrote DxOMark. "In terms of rankings, only the Pentax 645Z with its physically larger 43.8 x 32.8mm CMOS sensor […] is ahead by just over a half-stop in noise levels."
Naturally, people began asking about the 645Z score in the comments. In January 2016, a DxOMark representative named Sophie responded by saying that the 645Z review publication had gotten delayed.
"The Pentax 645Z review is on its way," wrote Sophie. "Tests had been postponed, which is why the publication of the results was delayed. Please hold on!"
Nearly two years have passed since Sophie's comment, and the Pentax 645Z review is still nowhere to be found. And since then, a number of cameras have laid claim to the title of "best ever" by receiving higher and higher scores in DxOMark tests (with the latest being the Nikon D850 with its "perfect" score).
We reached out to DxOMark and learned that the testing lab temporarily shelved testing of medium format camera sensors a couple of years back because they weren't able to keep up with the volume of tests that needed to be done on new cameras.
"We made a pause on medium format a few years ago just because of our production bandwidth," a DxOMark spokesperson tells PetaPixel.
But the Pentax 645Z is actually still on its way, and it will be appearing very soon along with a reboot of medium format camera tests at DxOMark.
"We will now soon republish this type of camera," the spokesman says. "And Pentax 645Z should be published soon […] in a matter of days."
DxOMark is staying mum about whether the 3-year-old 645Z will retain its top score of 101, though. We'll simply have to wait and see what the official published review assigns it now.
But if you're looking for a camera with — at one time — the highest score ever assigned by DxOMark, the medium format Pentax 645Z can currently be purchased new for "just" $5,497 — it was priced at $8,500 when it launched in 2014. Its current price makes it cheaper than both the Canon 1D X II ($5,999) and the Nikon D5 ($6,497).