Review: Ikelite Housing is a Watertight Option for Underwater Photos
As a young kid, I loved the ocean. I was amazed at everything surrounding it and knew I wanted to work in it somehow. It wasn't until many years later I found photography. I knew one day I would be taking my camera into the ocean to shoot the amazing landscapes and animals who call it home. I'm happy to say, after several long years, I finally have a dive housing in my bag.

This is my review of my new Ikelite housing for the Nikon D500.
Why Ikelite?
For being such a niche market, there are a bit more companies supplying housing and underwater gear then most would think. For the DSLR Shooter out there, Nauticam, Sea and Sea, and Ikelite come to mind as some of the top names. All of them are different in their own ways and are great for their own reasons. Why did I pick Ikelite? Well, two main reasons:
1. Price: Ikelite really fits in a great price point. The housing, plus the dome, along with a few other small things to get up and running is about $2,300. (This price is before add on's like strobes and arms). While that is not something everyone has just lying around, it's not bad for an underwater system. Other systems out there run around the $3,500 price point, just for the housing with no ports. This is not to say they are bad – just different. Everybody who shoots with underwater gear has a certain set of requirements which need to be checked off for them. Look closely before you buy. For some of you, the features the housing offers may be something you need to do your job so the price comes second for you.
2. Style: The second reason I went with Ikelite is due to the style of the new DL housings. Ikelite has now made their new DL style housing into both a Surf and Dive Housing system for people who need a hybrid system. If you're wanting to shoot shallow water and surf, you can get the housing you need with a 50ft depth rating back to save weight. Then when you want to go diving, you can get a second backplate for your housing to handle up to 200ft of diving. I chose the 50ft back to start with since most of my shooting at the moment is not at the 50ft limit. As time goes on, I will for sure be getting the 200ft back.
Overview of the Housing
I shot some photos to show some of the features I like, along with just basic overview photos so you can see different angles.
The back-plate latching system with a safety switch is solid. Even when bumped by accident, there is no risk of it popping open underwater.
The On/Off switch along with top controls are easy to use and press easily, even with gloves. Photo shows the flash bulkhead taken off, which allows use of a sync cable to fire your strobes. There is no fiber optic on this housing.
The back of the housing features easy to read labels for those times when you forget what each button does. The text is large enough to read at a glance. A nice touch is the words being engraved, not painted on.
The new DL housings come standard with a vacuum system already installed. You need to buy the vacuum pump. It is an extra expense. I've found it works well and am happy it comes with the housing.
The controls on the outside of the housing translate into plastic gears on the inside. They keep low profiles in order to help cut down on weight and size, while still working smoothly.
If you've used Ikelite before, the new port takes advantage of your old zoom lens collars. It will help you save money when making the move, but you will need to buy new ports made for DL housings.
Time to Get in the Water
The Pros
I love the camera tray which is built into the housing. It fits the camera snugly, allowing me to shoot confidently, instead of worrying about a button slipping or moving.
The dome is an acrylic, well-made, and exceptionally light dome, that provides great image quality.
The system of locking the back-plate is fantastic. I like that it has three different snap clips to secure the back with even pressure, along with the safety mechanism on each of them so they don't get snagged on a dive.
The new Dry lock port is a great system and a main reason why I felt secure in purchasing this housing. The old Ikelite housing had four clips that
I just didn't like or would trust, but that's just me.
The new handle system at the bottom allows me to have one handle on either side or add both handles, allowing me to customize the experience. It's a very versatile system; it suits a multitude of various types of underwater photography, whether you're going snorkeling, diving, or top-side.
The shutter release is form-fitting, spring loaded, and easy to use with gloves or not. It makes using this housing simple and fun.
The big zoom knob with the different shape, size, and material is also easy to find and use without looking. It is built into the housing in the perfect place – you don't have to search or even reach for it, it's right at your fingertips.
The build quality of the entire housing is mighty impressive. All of the buttons are easy to push and use.
The O-ring system is easy to care for and clean.
Last but not least is the included vacuum system. Great to see this come stock and ready to go, though you will need a pump.
The Cons
Now there isn't much to be said that is bad about this housing.
One of the biggest problems I've found is once the camera is in the housing and locked up you can't change your AF setting from point to group. It's even worse since Ikelite could have made the lens release button work for both. I had my housing fixed with an aftermarket part that now makes it possible to use it both ways.
I have a love-hate relationship with the DL Dome. It's really nice and light, but if you're not using a port extension and are just putting the port right into the housing, the three screws used to hold it in place are hard to get to and tighten or loosen.
The next thing is just for those who have the 50ft back: the viewfinder is crap. It's just a clear plate. You need to get the 200ft back to get a magnified viewfinder or invest in an aftermarket viewfinder. I plan on getting the 45-degree finder next year when I upgrade to the 200ft back.
Since I have had the housing for only a few months, there isn't much more I can say that is bad about the housing.
Photos Taking with the Housing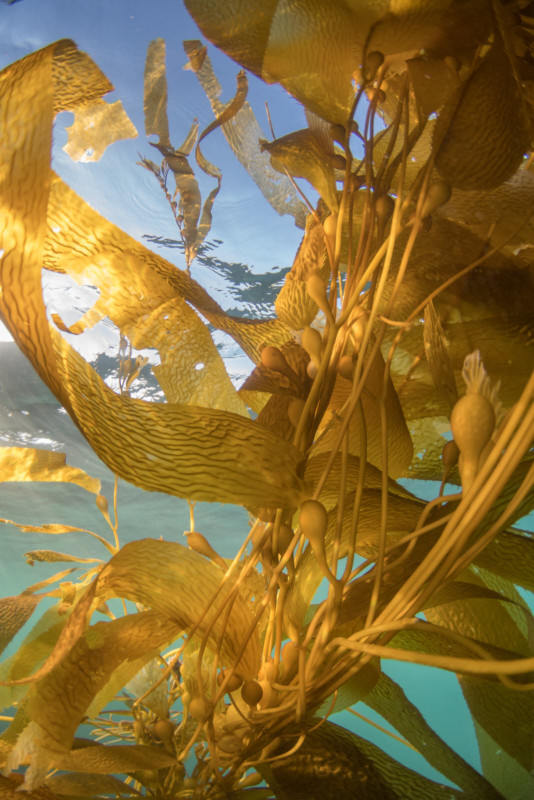 Final Thoughts
If you're looking to getting into any type of water-based photography, take a good look at Ikelite. I'm beyond happy with the housing and dome I have. Even if you don't have a DSLR camera, there are housings for point-and-shoots, along with most of the new mirror-less options on the market. If you plan on doing different types of underwater work, such as surfing, snorkeling, or diving all during one trip, the DL housings are great. The two different backs help save on weight and there are new ports for long primes coming soon.
I will say, though, if you specialize in something like surf photography, a surf housing might fit your needs better.
At the end of the day, I'm really happy with this housing and can see it lasting many years of shooting. The Nikon D500 makes a perfect companion for this housing. Next year, I will be upgrading the back of the housing for deep dives and will also add a 45-degree viewfinder to make it easier to shoot.
---
About the author: Russell Johnston is an outdoor adventure photographer based in San Diego, California. You can find more of his work on his website, Facebook, 500px, Twitter, and Instagram. This post was also published here.