This is the First 360-Degree Video of an ISS Spacewalk
Want to experience what it's like to walk in space on the outside of the International Space Station? This 3.5-minute video is the first ever interactive 360-degree video shot in open space.

The footage was captured as part of a collaboration between the Russian TV network RT, the Russian space agency, and the spacecraft maker Energia. It was filmed by Russian cosmonauts Sergey Ryazansky and Fedor Yurchikhin during a 7.5-hour spacewalk they did back in August, during which they performed some maintenance and launched 5 miniature satellites.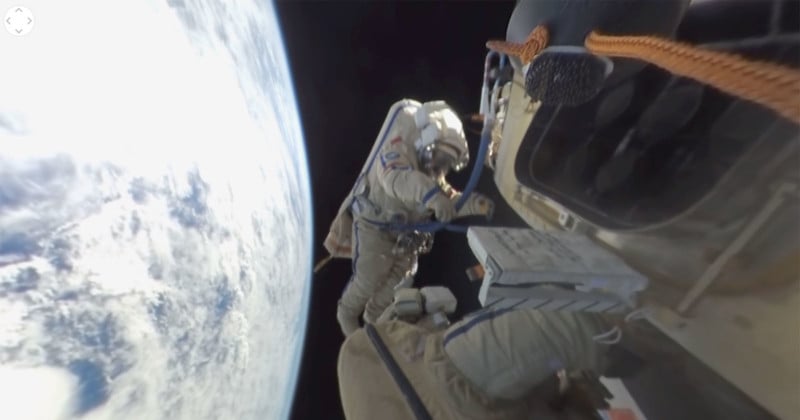 During the film, you can see the astronauts chucking the nanosatellites from the space station into low Earth orbit. Here's what RT writes about the satellites:
The Tanyusha satellites were created by students from the Russian city of Kursk, with the help of scientists and the leading spacecraft producer Energia. The Tomsk-TPU 120 satellite from the Siberian city of Tomsk was also launched that day. Amateur radio fans can now tune in to listen to Tomsk and Tanyusha satellites broadcasting multilingual messages at the frequencies of 437.025 MHz and 437.05 MHz.
Near the end of the video, a time-lapse view shows the Earth turning from the astronaut's perspective as the ISS zips along its orbit during the spacewalk.
As with all 360-degree videos on YouTube, you can drag the frame around to change your perspective, and you can also watch the video through Google Cardboard for an immersive virtual reality experience.
Back in late 2016, RT also published a 360-degree video that shows the DSLR wall inside the ISS's service module.