How the Nikon D850's Dynamic Range Stacks Up Against Rival Cameras
The new Nikon D850 is a beast of a camera by pretty much all accounts, but how does it stack up against other rival cameras and the D810 it replaces? In this image quality comparison by Tony Northrup, see whether the new camera is really a full-stop improvement over the D810 as Nikon claims.

Northrup compares the D850 with the Nikon D810, Canon 5DS R, Sony a7R II, and the Olympus E-M1 Mark II. He runs through the dynamic range at base ISO and the noise profiles from base up to 25,600 ISO.
While the D850 is definitely a solid improvement over the D810, right off the bat Northrup says that from his tests it does not appear that the D850 is a 1-stop improvement in image quality at high ISO, as previously reported.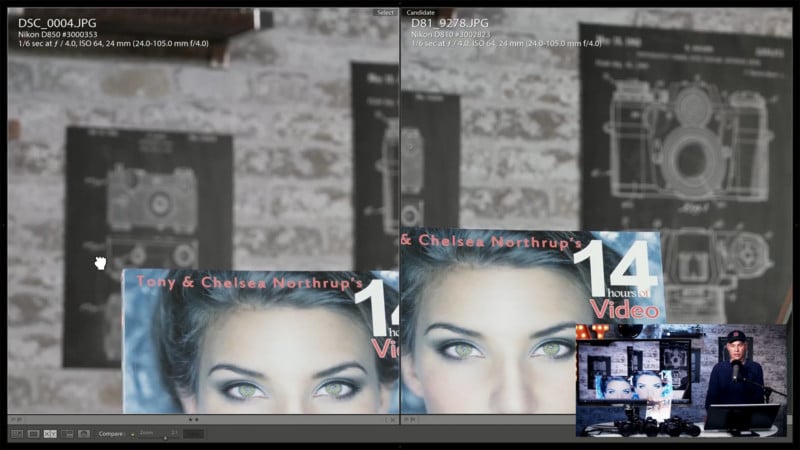 "There are lots of reasons to upgrade," Northrup says, "the illuminated lights, the tilting screen, the higher frame rate, and the sharper images, but I don't think you should do it for lower noise at higher ISOs."
Where there is a clear improvement is in the dynamic range, where the D810 clearly suffers a heavy magenta cast in recovered shadows, whilst the D850 has no such issue in the test image, which was underexposed and raised by 4 stops for the comparison.
When compared to the 5DS R in the same test, the D850 is miles ahead, with the Canon showing a lot more noise and banding in the resulting image.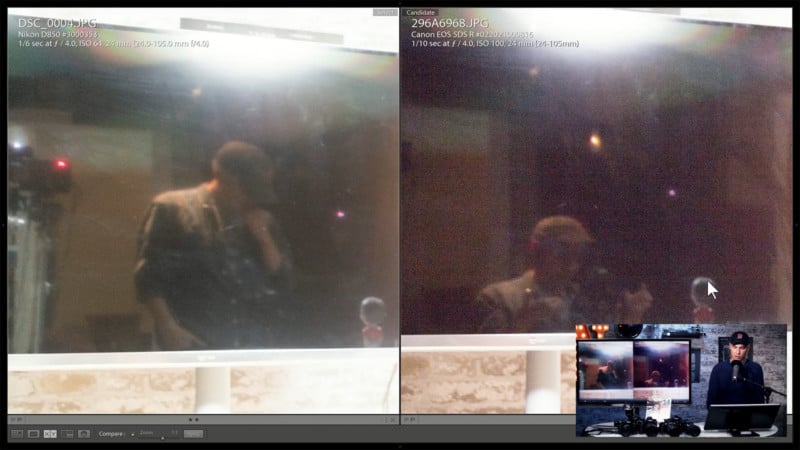 The a7R II was much closer, showing slightly more noise at its base ISO of 100 (compared to the D850's 64).
The Olympus EM-1 Mark II shows impressive results for the dynamic range test, but it's not really a fair comparison as the Olympus camera utilizes image averaging, stacking 8 images to achieve a better dynamic range.
If you'd like to download the RAW files to do your own pixel peeping, Northrup has made them available via this Dropbox link. You can also find more of Northrup's videos by subscribing to his YouTube channel.