Canon 6D vs. 6D II: Here's a High ISO Noise Comparison
After early camera tests of the new Canon 6D Mark II were published, photographers balked at the fact that the dynamic range of the camera performed so poorly against other modern cameras. Now yet another review is showing that if you often shoot at high ISOs, you may be better off sticking with the original 6D from 2012.

Photographer and camera reviewer Alan Dyer of The Amazing Sky has published a new review of the 6D Mark II with a focus on nightscapes (long-exposure astrophotography and high-ISO photos).
To test the Canon 6D Mark II against its predecessor, Dyer photographed the same scene at the same time with both cameras (using the same lens and aperture) in RAW at ISO 1600, 3200, 6400, 12800, and 25600 (with no noise reduction applied). Here are the resulting comparisons (click to see them larger):
Canon 6D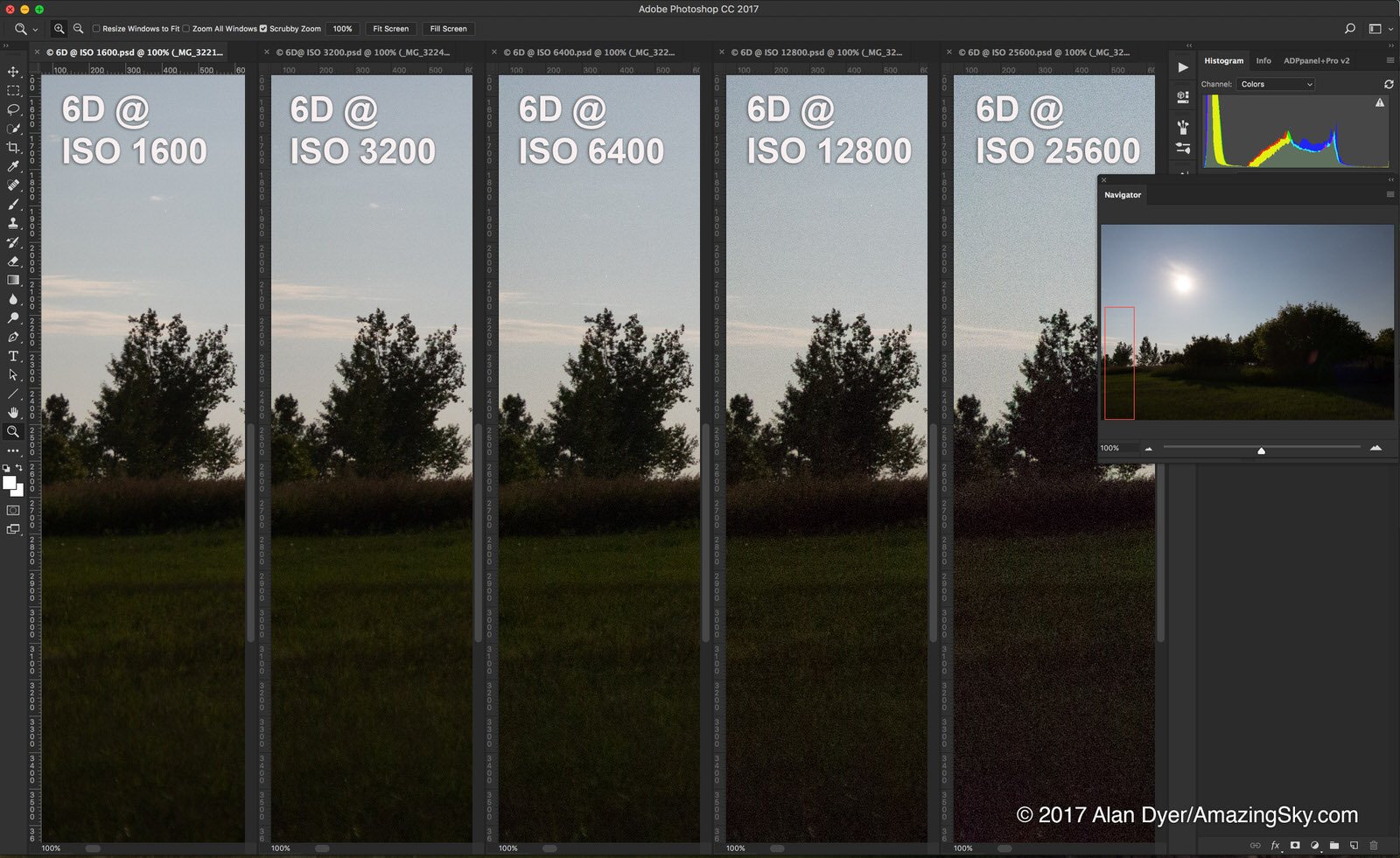 Canon 6D Mark II
The 6D Mark II appears to exhibit more of a magenta color cast and less contrast in shadow areas at high ISO, as well as more luminance noise.
"Frankly, this is surprising," Dyer writes. "Yes, the Mark II has a higher pixel count and therefore smaller pixels […] that are always more prone to noise. But in the past, advances to the in-camera signal processing has prevented noise from becoming worse, despite increasing pixel count, or has even produced an improvement in noise […]
"After five years of camera development I would have expected a similar improvement in the 6D MkII […] Instead, not only is there no noise improvement, the performance is worse."
Dyer does note that despite this apparent regression, the 6D Mark II's noise performance is still objectively "very good." You can read his complete review over at The Amazing Sky.