Wet Plate Portraits of WWE Superstars
New York-based photographer James Weber recently shot a series of portraits of WWE wrestling superstars using the 1800s wet plate collodion process.

The photos were shot over two days in two different arenas where the stars were wrestling: one day it was at the Sun National Bank Center in New Jersey, and the second was at the PLL Center in Allentown, Pennsylvania.
Weber hauled all the gear to the locations in a cargo van and set up his temporary studio. The wrestlers visited the set in between wrestling for crowds, and posed in front of Weber's massive 8×10-inch wet plate camera, which features a lens from 1875 — that's just 10 years after the Civil War. It takes about 20 to 30 minutes of work for a single photo.
All these photos are courtesy WWE.com, which published a beautiful gallery of the portraits.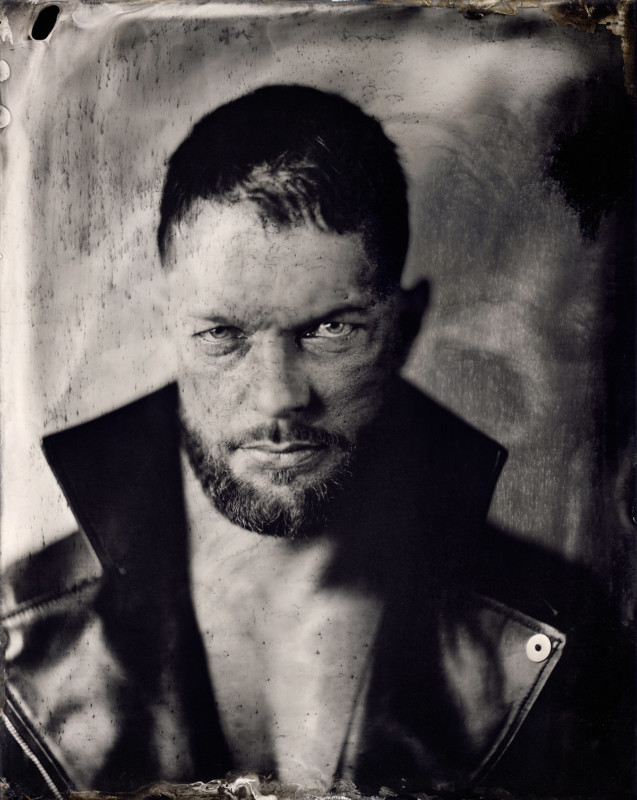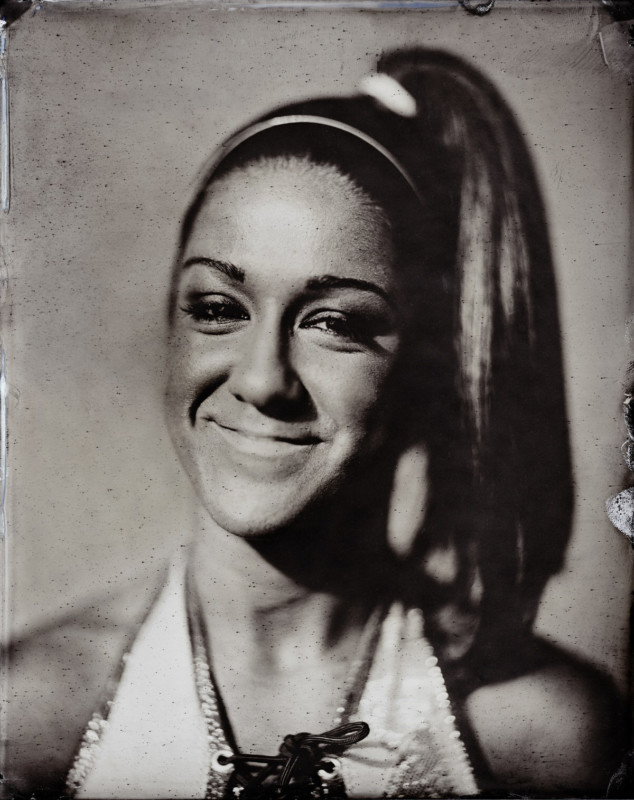 Here's a 2-minute behind-the-scenes video showing Weber in action:
You can find more of Weber's work on his website, gallery, Facebook, Twitter, Tumblr, and Instagram.
---
Credits: Photography by James Weber and courtesy WWE.com. Photo Director: Christine Reilly. Hair and Makeup: Alex LaMarsh. Hair/Makeup Assistant: Emily Klein. Wet Plate Tech: Rico Elvina. Wet Plate Tech: Jesse Mata. Photo Assistant: Sebastian Beckman. Backdrops: Broderson Backdrops